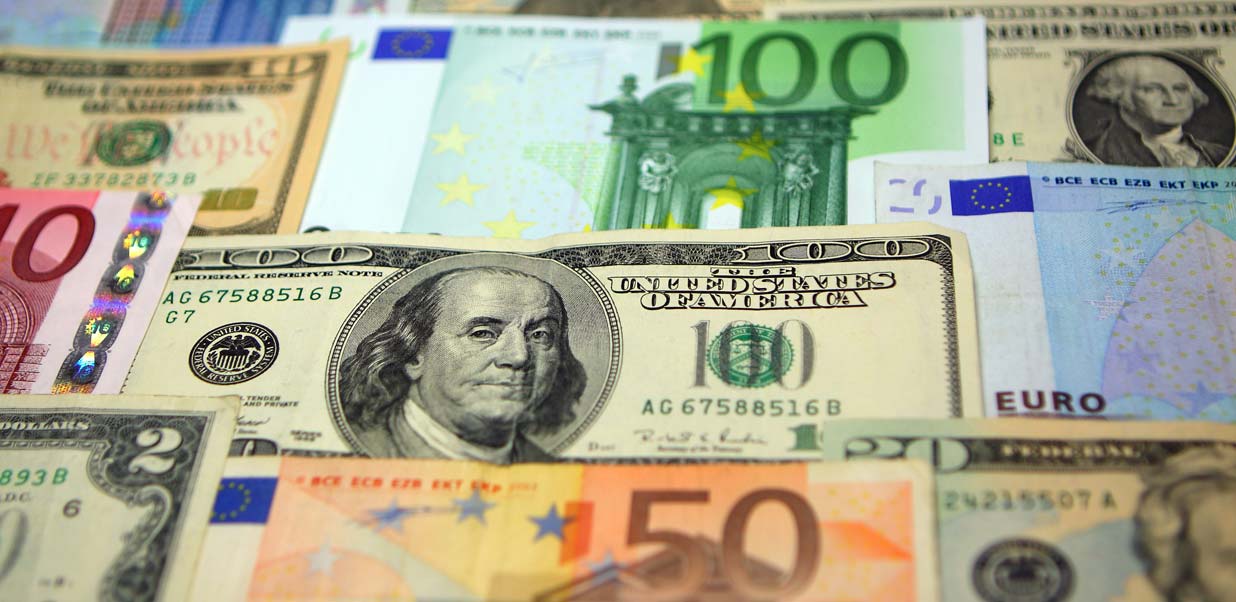 Important notes
This article isn't personal advice. If you're not sure whether an investment is right for you please seek advice. If you choose to invest the value of your investment will rise and fall, so you could get back less than you put in.
Political and economic events can cause big changes in the currency markets.
Some, such as a call for a snap election, come out of the blue. But other announcements are made on a more regular basis.
If you're looking to make an international transfer soon, it's important to keep an eye on what's coming up.
Here are some of the major events to look out for in March:
UK economic performance
The next inflation and employment reports are due on 20 and 21 March. If it feels like inflation is pressing the UK economy, we could see interest rates rise soon.
A rise in interest rates is normally good news for a currency. So if you're interested in the value of sterling, you might want to keep an eye on rates.
In February, the Bank of England (BoE) warned that we could see a rate rise earlier than previously thought. The BoE meeting on Thursday 22 March could be too soon to expect a rise. But watch out for the accompanying commentary. It could give a flavour of what's to come in May and have its own impact on sterling.
US Federal Reserve meeting
Some think the Federal Reserve (Fed) will raise US interest rates quicker than previously thought. The prediction caused price swings across lots of markets in recent weeks.
The latest data on wages and inflation was higher than expected. Because of this, it's expected the Fed will confirm its first interest rate rise of the year at its policy meeting on Wednesday 21 March – the first since Jerome Powell took over as Chairman.
Markets will be looking for signs of further rises in 2018, following three signalled back in December.
Euro zone economy and Italian elections
The euro zone economy grew at its fastest speed in a decade last year.
Its recovery has boosted expectations that the European Central Bank (ECB) will scale back on printing money, which it started to try to stimulate the economy. This has supported the euro, which was the strongest-performing major currency over the past year.
And Brexit won't be the only issue on the political stage next month. Italian elections on Sunday 4 March are widely expected to produce a hung parliament. More uncertainty in the bloc could add pressure to the exchange rate.
Halfway to Brexit
Brexit talks are still the biggest source of uncertainty for sterling.
March is the halfway point in the two-year process of leaving the EU. But progress on negotiations has been painfully slow. The focus is on whether a deal on a transition period beyond April 2019 can be reached.
The European Council summit on Thursday 22 March could give an answer. A deal should pave the way for important trade talks later in the year to determine how the UK will trade with the EU.
In the last year, Brexit talks caused swings in the currency markets. And we expect more of the same.
South Africa – new President's first full month in charge
The South African rand climbed to its highest level in nearly three years against the US dollar in February.
People feel better about the currency since the resignation of Jacob Zuma, South Africa's embattled President.
Last week's 2018 Budget delivered fresh aims at bringing the government's finances under control. Investors are now waiting for more details on new President Cyril Ramaphosa's proposals to reform the economy.
In March, credit rating agency Moody's will confirm if the country has done enough to prevent a downgrade in rating.
Looking to send money abroad in March?
Our currency service offers quick, easy and secure international payments. We can even discuss fixing a rate for up to two years in the future which can provide shelter should rates move against you. However you won't benefit if rates become more favourable.
Here's why our clients choose us:
Savings – your payments could go further with our competitive exchange rates.
Security – we're a FTSE 100 currency specialist with over 11 years' experience.
Service – we'll guide you through every step of your transfer, so everything's clear.
Find out more through our website or by calling our currency specialists on 0117 311 3257 (Mon-Fri 8am-6pm).
The Hargreaves Lansdown Currency Service is a trading name of Hargreaves Lansdown Asset Management Limited, which is a wholly owned subsidiary of Hargreaves Lansdown Plc, One College Square South, Anchor Road, Bristol, BS1 5HL. Company Registered in England & Wales No. 1896481. It is authorised by the Financial Conduct Authority (FCA) as a payment Institution under the Payment Services Regulations 2009. The Firm Reference number is 115248. You can look this up on the FCA register website. The marketing of the service is not regulated by the FCA.
Important notes
This article isn't personal advice. If you're not sure whether an investment is right for you please seek advice. If you choose to invest the value of your investment will rise and fall, so you could get back less than you put in.
Daily market update emails
FTSE 100 riser and faller updates
Breaking market news, plus the latest share research, tips and broker comments
Register