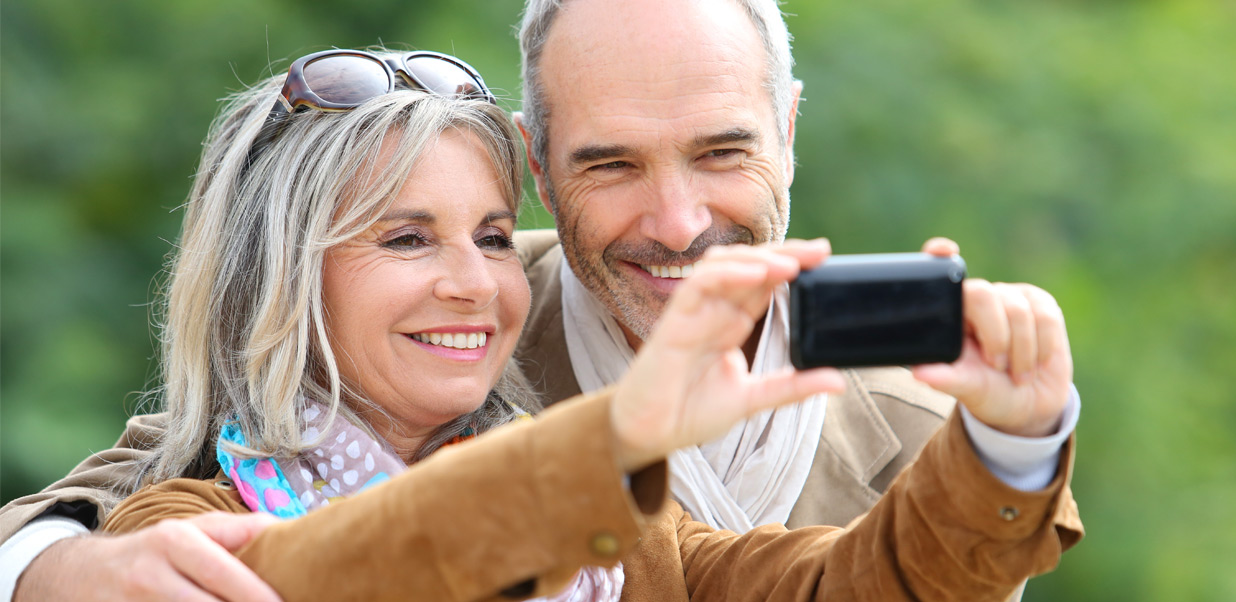 Important notes
This article isn't personal advice. If you're not sure whether an investment is right for you please seek advice. If you choose to invest the value of your investment will rise and fall, so you could get back less than you put in.
Drawdown is a flexible way of accessing your pension.
You can keep your pension pot invested in retirement, drawing an income as and when you want. Like other retirement options you can also take 25% of your pot as a tax-free lump sum at the outset if you wish.
Drawdown has become increasingly popular. People are living longer and the opportunity to continue growing your pension after you retire is an attractive one.
There are also some attractive tax benefits. Anything left after you die can be passed on to your beneficiaries as a lump sum or as income (tax free in some cases).
So you can see the appeal.
But drawdown doesn't come without risk. If you live longer than expected, take out too much too soon, or choose the wrong investments which then perform poorly, your money could run out. So you need to plan carefully and keep a close eye on how things are going.
Investment ideas and strategies for drawdown
Top five funds of 2017
Both income and growth funds found favour with drawdown investors last year. You can see the five most popular with our clients in the table below. They're listed alphabetically.
They aren't a personal recommendation. You should choose investments based on your own objectives, and think about how much risk you're comfortable with. Like all stock-market investments these funds can fall in value, so you could make a loss. If you're not sure an investment is right for you, you should seek advice.
Remember past performance isn't a guide to the returns you'll receive in future.
Manager Terry Smith aims to grow investors' money over the long term by investing across the world.
The fund invests in a small number of companies, currently 28. We like this type of focused approach, as it means each company can make a real difference to the fund's performance. But it also increases risk.
Terry Smith looks for companies with businesses that competitors would struggle to copy. These often include those operating in niche markets, with a unique product, or with loyal customers.
The fund is currently biased towards US and UK companies. Investments include US technology-related businesses, including PayPal and Microsoft, and companies that own well-known brands, such as PepsiCo and tobacco company Philip Morris.
Find out more about the Fundsmith Equity Fund
This fund invests in a selection of high-quality, dividend-paying UK shares.
They're carefully chosen and managed by our in-house team Steve Clayton and Charlie Huggins. They aim for an attractive and growing monthly income, alongside some growth in your initial investment.
They look for companies which can increase their dividend over years or even decades. They look at a company's financial strength, its ability to generate cash, and its prospects for profit growth.
The fund invests in a mixture of higher-yielding companies, whose dividends form the bedrock of the overall income, and some exciting, lower-yielding shares they think have outstanding earnings and dividend growth potential. Please note yields do vary and cannot be guaranteed.
Steve and Charlie invest for the long term, but make changes to the portfolio when they spot an opportunity. They recently invested in HSBC, as they feel its increased financial strength could help support its dividend.
HL Select UK Income Shares is managed by our sister company, HL Fund Managers Ltd.
Find out more about the HL Select UK Income Shares Fund
With this fund Neil Woodford aims for a high and regular income and to grow that income over time. He's one of the country's best known and most successful fund managers.
Woodford's economic views play a big part in his decision making. This can lead to a strong focus on particular areas at any given time. He's renowned for getting these big sector calls right and has delivered strong returns for investors over the long term.
But investing so differently from his peers can also lead to periods of underperformance, as seen since the launch of this newer fund.
In recent months he's tilted the fund away from companies earning most of their profits overseas, in favour of those with a UK focus. Since the UK's vote to leave the EU, he believes investors have become too cautious in their outlook for the UK.
The share prices of more domestically focused businesses have come under pressure, and he has taken the opportunity to buy housebuilders, banks and retailers.
Find out more about the LF Woodford Income Focus Fund
Nick Train and Michael Lindsell have an excellent record of selecting companies with superior growth prospects. This has rewarded investors handsomely over the long term.
The fund is currently made up of just 28 investments. We like that each one can make a meaningful difference to performance, though it also increases risk. This is why the managers seek great companies that can endure for decades, if not centuries, which are supported by steadily rising earnings and dividends.
Many of these businesses have a strong brand, which command customer loyalty, and are dominant in their area of the market. These traits are often found in consumer companies like Heineken and Kraft, which currently represent a large portion of the fund.
The managers also like innovative companies that use technology to their advantage and are willing to change and adapt to new trends. As a result companies such as Nintendo, and stock market-related businesses, such as the London Stock Exchange, feature in the fund.
Find out more about the Lindsell Train Global Equity Fund
The Lindsell Train Global Fund holds shares in Hargreaves Lansdown plc.
Please note as this is an offshore fund you are not normally entitled to compensation through the UK Financial Services Compensation Scheme.
This fund also aims to pay a regular and high income, but it invests in bonds rather than shares. Bonds are loans to companies and governments – they typically pay a fixed rate of income, though there tends to be less scope for capital growth.
This fund is different from most other bond funds, as manager Eric Holt and his team focus on unusual and overlooked areas. This includes bonds without a credit rating (a measure of financial strength), or those with a claim on assets, such as property.
The income on offer can be attractive, although this fund is on the adventurous side of bond investing and performance could be volatile during more turbulent times for bond markets.
A combination of investments in niche areas and more traditional areas of the government, corporate, and higher-risk high-yield bond markets has worked well over the long term. Although past performance is not a guide to future returns, the team have demonstrated it's possible for bonds to deliver an attractive income, even though low yields prevail across much of the bond market.
Find out more about the Royal London Sterling Extra Yield Bond Fund
Past performance is not a guide to future returns. Source: Lipper to 31/12/2017
HL Select UK Income Shares and LF Woodford Income Focus do not appear as they launched less than 1 year ago
Want to know more about investing in drawdown?
Our guide and calculator could be a good place to start, but they should not be taken as personal advice, and nor should this article. If you are unsure of the suitability of an investment for your circumstances please to speak to an adviser or seek guidance on your options.
The government provides a free and impartial service to help you understand your retirement options - more on Pension Wise.
We offer a range of information and support as well as an award-winning advisory service, which could help you achieve your goals. Our flexible approach means you only pay for the advice you need.
If you have any questions please call our experienced Helpdesk on 0117 980 9940 (Monday to Thursday 8am - 7pm, Friday 8am - 6pm and Saturday 9:30am - 12:30pm). You will speak to a real person who will answer your questions in plain English.
Editor's choice: our weekly email
Sign up to receive the week's top investment stories from Hargreaves Lansdown
Please correct the following errors before you continue:
Hargreaves Lansdown PLC group companies will usually send you further information by post and/or email about our products and services. If you would prefer not to receive this, please do let us know. We will not sell or trade your personal data.
Important notes
This article isn't personal advice. If you're not sure whether an investment is right for you please seek advice. If you choose to invest the value of your investment will rise and fall, so you could get back less than you put in.
Daily market update emails
FTSE 100 riser and faller updates
Breaking market news, plus the latest share research, tips and broker comments
Register