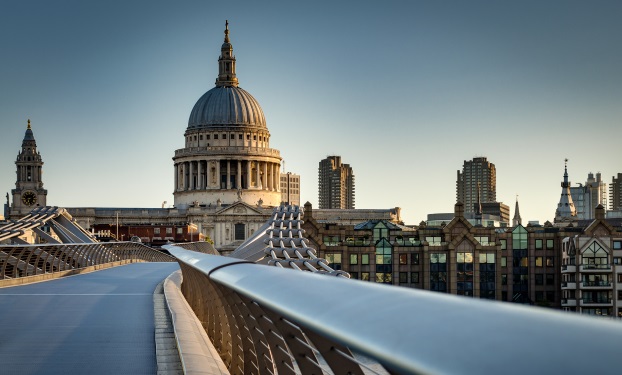 Kate Marshall 16 April 2018
No news or research item is a personal recommendation to deal. All investments can fall as well as rise in value so you could get back less than you invest.
It's time that has the greatest effect on savings and investments.
Investing on a monthly basis shows this perfectly. It's a simple, yet effective way to grow your wealth over the long term.
For example, if you started saving just £100 per month in a fund tracking the UK stock market 20 years ago, it would now be worth over £47,000. The total outlay would've been £24,000, which leaves you with a total gain of over £23,000.
Investing monthly can also be a good way to smooth out volatility. If markets fall, investing smaller amounts on a regular basis means you have the chance to buy more at a lower price, although the reverse is true in a rising market.
Where do HL clients invest?
HL offers a monthly investing service for a range of investments, including investment trusts. Here I take a look at the most popular investment trust choices with HL clients last month.
The trusts are listed in alphabetical order and provided for your interest, but this article isn't personal advice or a guide to how you should invest. Please remember past performance isn't a guide to future returns. You should consider your own objectives and attitude to risk before making investment decisions. If you're unsure if an investment suits your circumstances, please seek advice.
Investment trusts can use gearing (borrowing to invest) and derivatives which adds risk. You should check the latest annual reports and Key Information Documents for details of these risks, along with the charging structure.
Investment trusts listed in alphabetical order
Looking for a superior income?
Interest rates are stuck at rock-bottom. The UK is widely expected to raise rates this year, but it's likely to be a slow process, so savers could be stuck with poor rates for some time yet. Income-seeking investors have been turning to the stock markets for the chance of a regular and growing income.
City of London Investment Trust has grown its dividend for 51 consecutive years – with such an impressive track record it's easy to see why the trust has been so popular with income investors. It currently yields 4.0%, although this isn't guaranteed or a reliable indicator of future income.
Find out more about City of London Investment Trust
Technology leads the way
Scottish Mortgage invests in companies able to become dominant in their industry, wherever they are in the world. It currently invests in big technology names such as Amazon and Tesla, as well as Chinese internet companies Tencent and Alibaba. These companies have performed well in recent years and more recently some of them have experienced a setback. However, the managers think these companies have a competitive edge that will help them to go the distance.
Overall this trust is aimed at investors keen to maximise investment growth, but who are willing to take a long-term view and see through the ups and downs associated with a high-conviction approach. Exposure to emerging-markets also increases risk.
Find out more about Scottish Mortgage Investment Trust
Shelter in uncertainty
Stock and bond markets have generally performed well this decade, but as we've seen this year they'll inevitably go through periods of volatility or even times when they fall in value.
Some trusts aim to offer some shelter during these tougher times, but also provide investors with some long-term growth when markets rise. To do so they often invest in a variety of assets, such as shares, bonds and currencies, and RIT Capital Partners was the most popular trust of this type last month.
Find out more about RIT Capital Partners
Go global for growth
Witan Investment Trust provides exposure to hundreds of companies from across the globe, so it's popular with investors looking for a diversified approach with the potential for long-term growth.
Andrew Bell, the trust's manager, selects a number of other managers on investors' behalf. They each invest their portion of the trust in what they believe to be the best companies within their area of expertise. This approach could help smooth some of the volatility associated with investing with a single manager, but it still invests in some higher-risk areas, such as emerging markets.
Find out more about Witan Investment Trust
Patience is a virtue
Some investors prefer to focus on a niche area of the stock market and the Woodford Patient Capital Trust certainly fits the bill. The portfolio offers the chance to invest in a range of early-stage and early-growth companies that wouldn't ordinarily be available to the general public. Many of these feature in the innovative biotechnology and healthcare sectors.
We feel a genuinely patient approach is needed with this trust as it gives investors the best chance of participating in the longer-term potential of these exciting businesses. As a relatively concentrated portfolio with investments in smaller companies and the flexibility to use derivatives, the trust should be considered higher-risk.
Find out more about Woodford Patient Capital Trust
Editor's choice: our weekly email
Sign up to receive the week's top investment stories from Hargreaves Lansdown
Please correct the following errors before you continue:
Hargreaves Lansdown PLC group companies will usually send you further information by post and/or email about our products and services. If you would prefer not to receive this, please do let us know. We will not sell or trade your personal data.