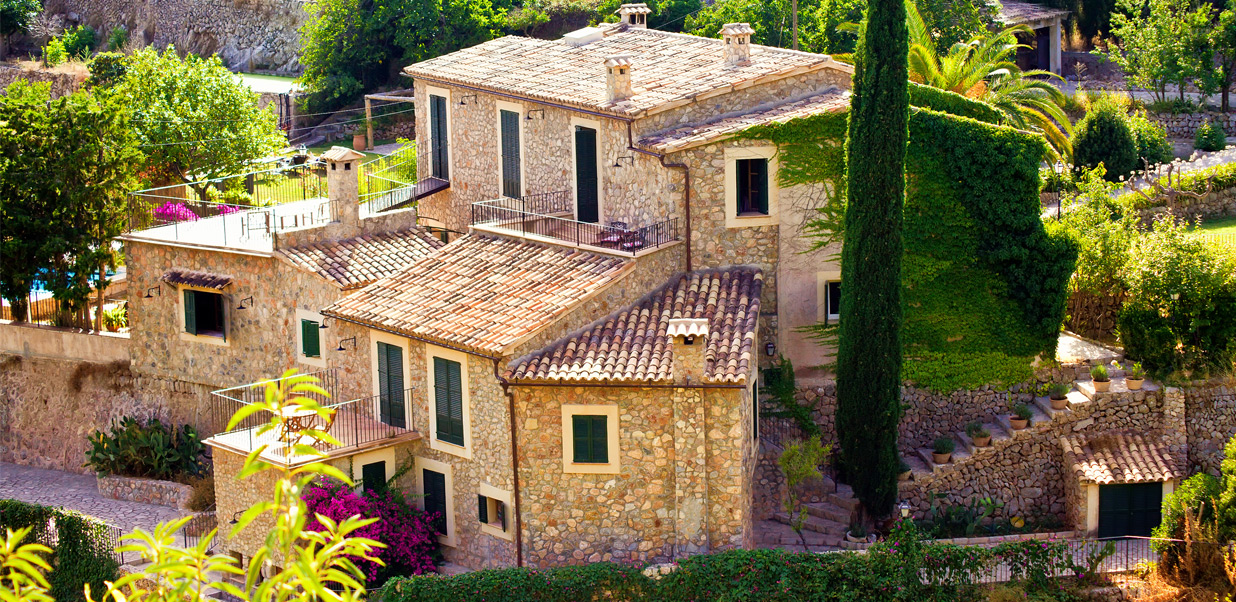 Important notes
This article isn't personal advice. If you're not sure whether an investment is right for you please seek advice. If you choose to invest the value of your investment will rise and fall, so you could get back less than you put in.
Buying a property overseas is a life-long dream for many. But unless you plan the move carefully, what might have seemed like a great idea during a fortnight by the pool can quickly land you in deep water.
The most obvious decision to start with is the location. But there are a host of other things you need to consider too, as these could sway your decision on where to purchase. We've picked out some of the main considerations for you below.
Tax
It's important that you understand your tax liabilities in any country that you buy a property.
In France, for example, you might incur a residence tax and ownership tax. If you're looking at a buy-to-let you could see your social charges increase from 15.5% to 17.2% in the future. As ever, tax rules can change in the future and taxation will depend on your circumstances.
You should keep a close eye on continuing political developments, as President Macron continues to push through economic reforms that formed the backbone of his election campaign.
In the USA you'll be expected to pay property tax on an ongoing basis. And you might have to set up an escrow account to build up money for the yearly property taxes. The rules change according to the state, so they can be different in California to Florida.
Legal
Property purchase works very differently around the world, so you need to be careful. In Spain, for example, larger developers will tend to employ a lawyer and offer you their services. But it's essential to get independent advice as there could be conflicts of interest if the lawyer works on behalf of both the buyer and seller.
In Australia, if you don't have residency rights or citizenship you'll need approval to buy a property from their Foreign Investment Review Board.
Overseas mortgages
Most developed property markets will offer international mortgages to overseas buyers. But the rates and type of products on offer will differ from country to country.
The highest loan-to-value you can expect is around 85%. But this depends largely on your circumstances and type of property you're buying.
To get an overseas mortgage you can approach a lender directly, as the larger banks often have international departments. But we think it's a good idea to speak to an overseas mortgage specialist to make sure you're getting a good deal for your circumstances.
Currency markets
At some point you'll need to convert sterling to another currency to buy the property or to make mortgage payments. It's easy to leave this until the end, but it's important you don't overlook it.
Purchasing a property abroad can take months. In that time the currency markets can move a lot and could put your dream property out of grasp of your budget.
Who you use to convert your currency and make your payment is an important decision. Many currency specialists, such as the HL Currency Service, can help you to reduce the risk of exchange rate fluctuations. We can also offer regular updates on the currency markets to keep you informed.
The process of buying a property abroad can feel a little daunting at first. But that's where our new guide can help.
This article and our guide are not personal advice. If you are considering an overseas property purchase, seek specialist advice.
Download your guide – simply enter your details below
Our guide to buying property abroad could save you time and money when planning an overseas purchase by revealing:
The important things to consider when buying a property abroad
Detailed insights on buying in Australia, France, Portugal, Spain and USA
How to maximise your currency conversion so your budget goes further
Where you can go for further information
Please correct the following errors before you continue:
The Hargreaves Lansdown Currency Service is a trading name of Hargreaves Lansdown Asset Management Limited, which is a wholly owned subsidiary of Hargreaves Lansdown Plc. Company Registered in England & Wales No. 1896481. It is authorised by the Financial Conduct Authority (FCA) as a Payment Institution under the Payment Services Regulations 2009. The marketing of the currency service is not regulated by the FCA.
Important notes
This article isn't personal advice. If you're not sure whether an investment is right for you please seek advice. If you choose to invest the value of your investment will rise and fall, so you could get back less than you put in.
Daily market update emails
FTSE 100 riser and faller updates
Breaking market news, plus the latest share research, tips and broker comments
Register