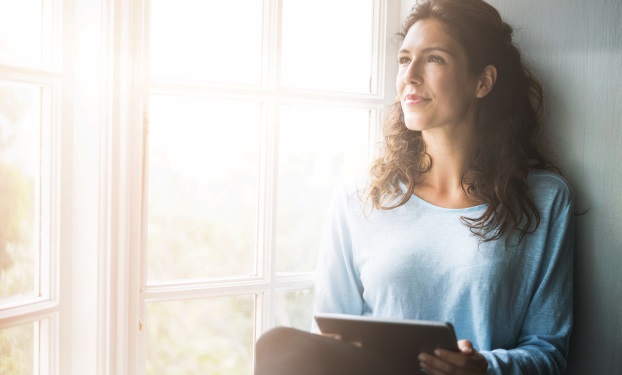 Joel Lewis 13 March 2019
No news or research item is a personal recommendation to deal. All investments can fall as well as rise in value so you could get back less than you invest.
According to the latest figures from the Bank of England the average easy access savings account pays just 0.25% (excluding any temporary bonuses).
Of course what rate you receive depends who you save with, but some of the lowest rates are paid by some of the best known banks in the UK. So while it might seem simpler to save with the same bank as you use for your current account, in reality it could be costing you dearly.
| Bank | Instant access savings rate (AER/Gross) |
| --- | --- |
| Barclays | 0.25% |
| HSBC | 0.15% |
| Lloyds | 0.20% |
| Natwest | 0.20% |
| Royal Bank of Scotland | 0.20% |
| Santander | 0.35% |
Based on £10,000 deposited, correct as at 12/03/19. These accounts allow you to instantly withdraw your money at any time, with Active Savings withdrawals usually take up to one working day.
But earning more interest on your cash is simpler than you might think.
With our new Active Savings service you can earn 1.25%/1.24% AER/Gross on any easy access cash. On £10,000 saved that's equivalent to an extra £100 every year compared to receiving an average rate of 0.25%.
With Active Savings you can pick and mix from an easy access product and a host of fixed term savings, all through the convenience of one online account. And getting started with Active Savings is simple. Once you've filled in our simple online application form and opened your Active Savings account, you'll never need to fill in another form again when choosing new products.
You'll have just one username and password to remember to manage all of your savings products with HL, and you won't be asked to prove who you are when you move your money to a new bank or building society.
What's your savings plan?
Because spreading your money around is so simple with Active Savings, you can make much more of your cash – you just need a strategy. And this doesn't need to be complicated.
For most people, it starts with a rainy day fund. Financial planners generally suggest between three and six months' worth of income in easy access savings to cover any unexpected expenses.
For other savings, you could look at fixed-term offers, these typically give much more generous rates, as long as you're happy to tie up your money for a few months or years. Spreading your savings across fixed terms of different lengths is an easy way to boost your overall returns, and staggering the end dates will make sure your money comes back to you regularly.
Put your plan into action with Active Savings
Active Savings is one of the first services of its kind. Once you're set up, there are no forms, no paperwork and no hidden surprises. Just simple, fair saving so you always know what rates you're getting.
So why not find out more and join Active Savings, today, and improve the way you save, for the better?
This article is aimed to help you make informed decisions but it isn't personal advice. If you're not sure if a savings product is right for you, please seek advice. Remember inflation reduces the future spending power of cash.
This website is issued by Hargreaves Lansdown Asset Management Limited (company number 1896481), which is authorised and regulated by the Financial Conduct Authority with firm reference 115248. The Active Savings service is provided by Hargreaves Lansdown Savings Limited (company number 8355960). Hargreaves Lansdown Savings Limited is authorised by the Financial Conduct Authority under the Payment Services Regulations 2017 with firm reference 751996 for the provision of payment services. Hargreaves Lansdown Asset Management Limited and Hargreaves Lansdown Savings Limited are subsidiaries of Hargreaves Lansdown plc (company number 2122142).