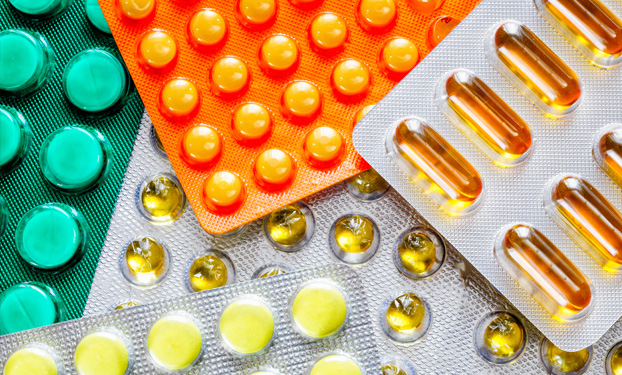 Dominic Rowles 13 June 2019
No news or research item is a personal recommendation to deal. All investments can fall as well as rise in value so you could get back less than you invest.
The managers are excited about innovation in the biotech space
NAV total return of 5.3% compared with 13.0% for the broader biotech sector
Share price rose 4.6% as the discount widened
The trust remains focused on therapeutics companies
There aren't many areas of the stock market more exciting than biotechnology. The work done in this industry has the potential to save and improve lives across the globe. And pioneering companies that develop successful new products and technologies could benefit handsomely in the process. The Biotech Growth Trust aims to make the most of the opportunities on offer.
It's managed by an experienced, well-resourced team and they've done well over the long term. Performance has disappointed in recent years though as sentiment towards the biotech sector has remained subdued. Past performance shouldn't be seen as a guide to the future.
The trust invests in a broad range of companies across the biotech sector but its focus on a single area makes it a riskier investment than those that invest across multiple sectors. Periods of volatility should be expected.
The manager has the flexibility to use gearing (borrowing to invest) and derivatives, which add risk. For these reasons we view this as a higher-risk option, which should only be considered for a diversified portfolio. The trust also carries a performance fee. Investors should read the latest annual report and Key Information Document for details of the risks along with the charging structure and gearing policy.
A volatile year
The year to 31 March 2019 was volatile for the biotech sector. Biotech companies did well in the first half but fell sharply towards the end of 2018 amid a general stock market slowdown. The sector then rebounded in early 2019, boosted by an increase in merger & acquisition activity.
The period ended up being a strong one for biotech companies, but the trust's performance was more subdued. This was partly down to investments in Puma Biotechnology and Clovis Oncology, which both launched new cancer drugs, but sales fell short of investors' expectations.
A lack of investments in companies that sell equipment for biopharmaceutical research (life sciences tools) also held back returns because they performed well.
The trust remains focused on therapeutics companies which develop treatments for diseases including cancer, rare genetic disorders and infectious disease. The managers think these companies have excellent long-term growth potential.
Annual percentage growth
May 14 -
May 15
May 15 -
May 16
May 16 -
May 17
May 17 -
May 18
May 18 -
May 19
Biotech Growth Trust
77.2%
-22.6%
11.6%
4.6%
-4.9%
Past performance is not a guide to the future. Source: Lipper IM* to 31/05/2019
The trust's long-term performance remains strong. It's risen 644.8%* since the current management team took control in May 2005. The broader biotech sector rose 591.5%, although past performance isn't a guide to the future.
Managers' outlook
The managers are positive in their outlook for the biotech sector. Innovation is coming through thick and fast and new treatment methods, such as gene therapy, have the potential to transform patient care and treat previously incurable diseases. Clinical trial requirements have become more flexible, meaning it's easier to bring new drugs to market. And the managers are seeing an increasing number of opportunities to benefit from biotech innovation in higher-risk emerging markets.
Performance has disappointed over the past year but the managers still feel the trust is full of potential. From large biotech businesses, which they think are good value, to innovative smaller businesses with the potential to be tomorrow's market leaders, although they're higher-risk. The managers feel the trust is well positioned to benefit from the exciting developments in the biotech sector.
Biotech Growth Trust Key Investor Information