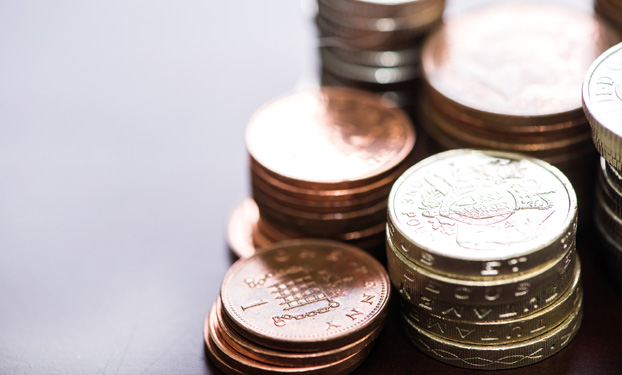 Chris Saint 11 January 2019
No news or research item is a personal recommendation to deal. All investments can fall as well as rise in value so you could get back less than you invest.
How political events have affected sterling
Sterling fell sharply in 2016 following the Brexit referendum. In the run up to the vote, sterling was worth €1.30, but dropped to €1.16 in the days after.
The performance of the pound and progress in the UK's bid to leave the EU have been closely linked.
How much it's moved and when
Sterling was especially sensitive after high-profile government resignations, falling 1.8% against both the US dollar and euro on the day that Dominic Raab and Esther Mcvey both resigned in November. It marked the second resignation by a Brexit secretary in a little over four months.
And Theresa May's decision to postpone Parliament's vote on her withdrawal agreement in December sent the pound down to four month lows against the euro and 20-month lows against the US dollar.
The Prime Minister's been working on getting more assurance from the EU after surviving a no confidence vote. At the time of writing, we're waiting to see what she's managed to get.
But it's not all been bad news for the pound. Sterling's risen off the back of optimistic news, gaining nearly 1% against the dollar in early September. The rise came following reports that the UK and the EU were making progress on a possible deal.
What's next?
We're expecting more swings in sterling when Parliament does get its vote – scheduled for Tuesday 15 January. If Theresa May can get her deal approved, it's likely to be good news for sterling. But if it fails, it could put even more pressure on the pound, as fears of a no-deal Brexit grow.
Shelter from exchange rate fluctuations
If you're looking to make an international payment and are worried about future volatility, we can help. You can fix an exchange rate today for up to two years in the future.
The biggest benefit of a service, called a forward contract, is that you'll know exactly what a future overseas payment will cost you regardless of what happens with exchange rates between now and then.
To find out more, call our currency specialists on 0117 311 3257 (Mon-Fri, 8am-6pm), or visit the currency section of our website.
This article is not personal advice or a recommendation to buy or sell any of the currencies mentioned. How Sterling has fluctuated in the past isn't a guide as to what will happen in the future.
The Hargreaves Lansdown Currency Service is a trading name of Hargreaves Lansdown Asset Management Limited, which is a wholly owned subsidiary of Hargreaves Lansdown Plc, One College Square South, Anchor Road, Bristol, BS1 5HL. Company Registered in England & Wales No. 1896481. It is authorised by the Financial Conduct Authority (FCA) as a Payment Institution under the Payment Services Regulations 2017. The Firm Reference number is 115248. The marketing of the currency service is not regulated by the FCA.