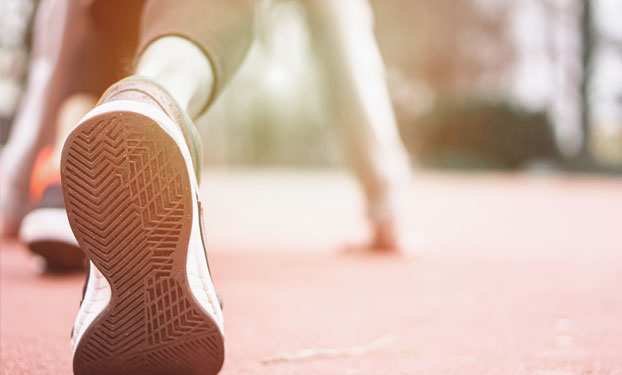 George Trefgarne 28 November 2018
No news or research item is a personal recommendation to deal. All investments can fall as well as rise in value so you could get back less than you invest.
As part of our Brexit coverage we'll be asking expert commentators from a range of backgrounds and viewpoints to share their thoughts. Please remember that these views are the author's and not personal advice.
Below political commentator George Trefgarne takes a closer look some of the 'what if' scenarios.
What next with Brexit? The question is critical, because the uncertain political outlook has hit sentiment towards the UK stock market, as HL's investor confidence index demonstrates. The index recently hit its lowest level for more than 20 years.
The stock market and sterling are also volatile, as domestic political uncertainty has coincided with concerns about rising interest rates in the US and the outlook for Chinese growth.
Investors in UK shares are worried that a satisfactory resolution of Brexit is some way off and, furthermore, it could lead to a hostile Labour government, which might nationalise assets and raise taxes. But are investors right to make these assumptions?
On numerous measures, the UK market looks unloved. For instance, the difference between the yield on the FTSE 100 index and the yield on UK government bonds (gilts) is at its highest since just after the Second World War.
If the Brexit process collapses, valuations could stay low or get lower still. But a successful outcome could lead sentiment and valuations to recover dramatically.
What happens next?
Theresa May has struck a deal with the EU and it was endorsed by a meeting of the EU Council, on Sunday 25 November. Under the terms of the EU Withdrawal Act, she must now hold a 'meaningful vote' in the House of Commons by 21 January 2019. MPs expect that vote to be in the first half of December, just before the next EU Council meeting is pencilled in.
Will Theresa May win the vote?
On the face of it, no. She needs 318 MPs to back her to get a majority, but there are only 313 Conservative MPs (once deputy speakers and tellers are subtracted). Her 10 allies in the Democratic Unionist Party have said they will not back the deal. All the opposition parties have said they will vote against it. And more than 80 Conservative MPs have said publicly they will defy the whip.
She needs 318 MPs to back her to get a majority, but there are only 313 Conservative MPs.
If she loses, can she tweak the deal and try again?
While both the EU and Mrs May have said this is the only deal on offer, there may be an opportunity for changes if it's rejected by Parliament. The issue around which there is most emotion is the so-called Irish backstop. This states that, in the event of no deal, Northern Ireland will remain aligned with the EU. Furthermore, exiting that arrangement could only be with the permission of the EU.
If the EU was prepared to loosen this provision, it is possible Mrs May could yet prevail in a second vote in the House of Commons. However, if she lost either vote by a very large number (which is possible), she would be in very serious difficulty.
What about a Conservative leadership election?
This is could be triggered if 15% of Conservative MPs, or 48 of them, wrote to the 1922 Committee saying they had no confidence in the prime minister. So far, rebel Brexiteers have been unable to drum up the numbers.
The Parliamentary element of a leadership election would likely take a week to initiate and then 2-3 weeks to complete. The rules state there should be two votes every week, on Tuesdays and Thursdays, and each time the weakest candidate must drop out until they are down to a final two.
So far, rebel Brexiteers have been unable to drum up the numbers.
In theory, the final two would then have to be put to the circa 150,000 Tory party members, which would take up to two months. However, in 2016 the runner up (Andrea Leadsom) dropped out, making a vote among members redundant. Markets prefer the period of uncertainty to be as short as possible.
Could there be a no confidence vote in the Commons?
This is when the house as a whole votes that it has no confidence in the government. Under the Fixed Term Parliament Act there is then a two-week grace period allowing a new government to be formed, otherwise a general election is called. As neither the Conservative Party nor the DUP wants an election, a no confidence vote doesn't currently seem likely.
What about no deal?
While the prime minister has said that if her deal is rejected, the UK will crash out of the EU without a deal, several Cabinet ministers have publicly said there is no majority in the Commons for such a drastic course. There are numerous devices the Commons can use to impose its will, such as amending or blocking legislation or the 'Humble Address' procedure, directing the government to do something.
Could we see a Labour government?
The opinion polls are currently even more confusing than usual. In general, they show a rising preference for Mrs May as prime minister relative to Jeremy Corbyn, but paradoxically a Labour lead on who should form the next government. A poll by Opinium, for instance, puts Labour on 39% and the Conservatives on 36%. As the government is currently not likely to lose a vote of confidence in the Commons, a change of administration is, at this point, academic.
Is there a plan B?
The press has reported that several cabinet ministers and more than 70 MPs support a cross party campaign, advocating the UK falling back on its existing membership of the European Economic Area Agreement – a separate treaty to the EU ones, signed in 1992 - a Plan B should Mrs May's plan fail.
This is the so-called Norway option, and would allow the UK to remain in the single market, but outside the EU, with reduced financial contributions and some control over freedom of movement.
We could yet hear more about this alternative.
The Norway option, would allow the UK to remain in the single market, but outside of the EU.
All we can be sure of for now is that investors are in for more political turmoil and potential market volatility in coming weeks. The courageous will see this as a buying opportunity, hoping for increased certainty in 2019.
---
George Trefgarne is CEO of Boscobel & Partners and the author of Norway then Canada, a new strategy for avoiding a Brexit smash. He has more than 20 years' experience in communications, with a particular focus on strategy, thought leadership and financial services. George is a research fellow at the Centre for Policy Studies and an advisory board member at Open Europe.
---