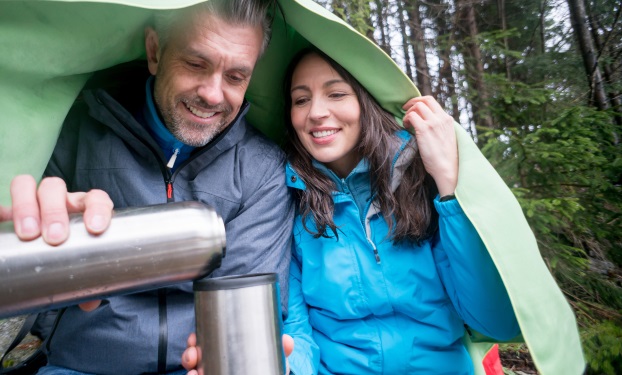 Bruce Pearce 4 February 2019
No news or research item is a personal recommendation to deal. All investments can fall as well as rise in value so you could get back less than you invest.
There's not a lot to be sure of at the moment. The mayhem and mishaps of Brexit and politics are taking their toll. You might be putting off making decisions or wondering if there's something you can do now to weather the storm.
The good news is there's one thing we're certain about – you've got until 5 April to benefit from this year's generous tax allowances.
If you don't use them, you'll lose them. And with the government needing to raise much needed cash to fund spending, and the constant threat of rising taxes, it could be one of the last opportunities to consider using this tax year's allowances and shelter as much as you can.
In these uncertain times, an expert could help you make smarter decisions with your money. To guarantee advice on how to shelter as much as possible from the taxman before the tax year ends on 5 April, you'll need to contact us by 8 March.
Don't pay more than your share of tax
There are plenty of ways to keep more of your own money. Whatever your goals, saving tax will get you closer to achieving them. You could stop working earlier or even help your children onto the property ladder.
An adviser can help save you as much tax as possible.
From making the most of pension tax relief and giving your pension a boost, to making sure you use all of your family's tax allowances and bands. Did you know you can still get 20% tax relief on pension contributions up to £3,600, even if you have no earnings and have paid no income tax at all? Please remember that money in a pension is not usually accessible until age 55 (57 from 2028).
Your adviser will make a detailed plan to make sure you're considering all the opportunities.
Book now to guarantee advice in time
Don't want to go into the market right now?
If Brexit is putting you off investing completely, don't let that stop you making use of your tax benefits. We can help you with a strategy that shelters tax, without investing straight away. You can invest when you're ready.
If uncertainty is leading to indecision, now could be the perfect time to talk to a friendly expert. Contact us before 8 March and we can guarantee you'll get advice in time for tax year end.
It starts with a quick call. We never assume you need financial advice. Instead, we'll help you decide if you need advice in the first place.
If advice is right for you, we'll arrange your first free meeting with an adviser. If you decide to proceed, charges will apply. For those that don't need advice, we provide the help and tools to make your own investment decisions.
We expect our advisers' diaries to fill up fast. To get started book your call back today.
This article isn't personal advice. Tax law is complex and rules can change. Tax benefits depend on your individual circumstances. If you're not sure whether an investment or course of action is right for you, we recommend you seek advice.