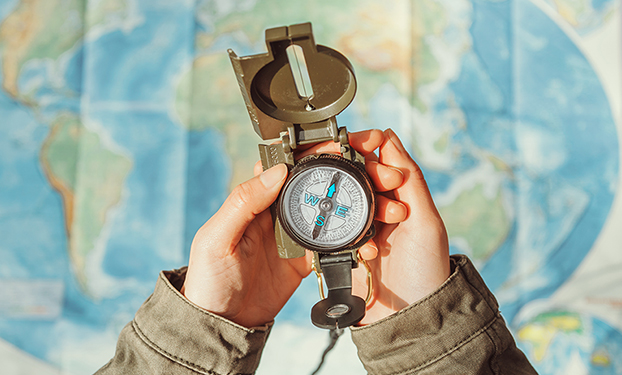 James Wharton 27 November 2018
No news or research item is a personal recommendation to deal. All investments can fall as well as rise in value so you could get back less than you invest.
As part of our Brexit coverage we'll be asking expert commentators from a range of backgrounds and viewpoints to share their thoughts. Below former MP and EU expert James Wharton explores some potential Brexit scenarios.
Making Brexit predictions seems a mug's game.
I've resisted being too firm on the likelihood of any outcome, or at least I had. Just over a week ago I broke my own rule and confidently declared 48 letters would be submitted by Conservative MPs, triggering a vote on Theresa May's future.
As we now know, they were not. It is possible the rebels did not even get very close. I will go back to avoiding firm predictions, with maybe one last exception…
The real challenge lies ahead
On Sunday the EU 27 approved the draft deal. Theresa May must have been relieved, even though the real challenge still lies ahead. Agreement has been reached, even if it is still a little short on detail. It has passed through Cabinet, with fewer resignations than anticipated. It has now passed through the EU 27 relatively unscathed, despite posturing over fishing and Gibraltar.
Next, Parliament must have its say. Expect a vote in mid to late December, as MPs run up towards the Christmas recess. A meaningful vote was demanded by the remain wing of the Conservative Party as part of the Withdrawal Act - a victory which they perhaps now regret.
What are the chances of the deal getting through Parliament?
The media speculate around 90 Conservative MPs are set to vote against.
I know of a handful more than are named in the published lists, so it seems 90 may be an underestimate of the current state of play. All the dark arts and patronage of the government whips office will be deployed to full effect over the coming few weeks.
Every trick in the book will be tried, every possible inducement and promise will be discussed. Some of the 90 will likely be persuaded, but it's hard to believe enough Conservative MPs will vote for this deal to assure its passage.
It's hard to believe enough Consevative MPs will vote for this deal.
Added to this, the DUP are clear in their unhappiness and Labour is set to vote against. A route to success is unclear. Some Labour MPs may abstain, fewer still might even vote with the government, but history tells us that oppositions oppose: there are unlikely to be large numbers from the Labour benches who decide to support Theresa May.
What happens if Parliament says no?
If Parliament says no it raises a series of questions.
Does Theresa May go? She might, but certainly does not have to. Even if a formal confidence vote is called shortly after any defeat there is no guarantee she would lose. The DUP and many of her own MPs may not like the proposed deal, they dislike the idea of a Corbyn government more.
Labour claims it will push for an election, but this is harder than it used to be. The Fixed Term Parliament Act means that two-thirds of MPs would need to vote for one. Note this is not two thirds of those who vote, but of all MPs.
Gathering together 434 MPs in the aye lobby in the current climate seems a challenge. One Cabinet Minister told me recently they doubted enough MPs would vote for an election even if Theresa May made it government policy and tried to call one herself!
What about a second referendum?
As for a second referendum, there are more hurdles than I have time to discuss in any detail. They include:
Theresa May is against it
Possibly more than half of MPs are against it
There's no time to legislate for one before 29 March 2019 when we leave
The EU may not want to delay to allow one
There's no guarantee the result would be much different
The EU has its own elections next year with the UK's seats in the Parliament already shared out amongst other member states.
Could we leave with no deal?
One senior minister, who is very close to the negotiation, predicted this to me some months ago.
They believe this would not be 'no deal' in the apocalyptic, media-hyped sense, rather the current deal will fail and we would get a 'no-deal deal'. Once it became clear no alternative was going to be possible, it would open up the space for bilateral and multilateral talks with EU states.
The problem is that there are good reasons to doubt any of the outcomes are likely.
These could resolve the uncontentious things like allowing planes to fly, data to flow, electricity to be traded and security cooperation to continue.
I have often said that anyone who tells you they know what is going to happen with Brexit is a liar or a fool. The problem is that there are good reasons to doubt any of the outcomes are likely. Many commentators respond by talking about the outcome they want, rather than one they objectively predict.
I don't pretend to know exactly what will happen. I think the first vote in the UK Parliament will likely be lost, if it is ever held. After that the 'no-deal deal' becomes more likely. Once no deal becomes more likely, and people react to that new world, anything could happen.
It is still too early to tell and will most certainly be less clear cut than some commentators will have us believe. Given all the Dad's Army references being applied to our politics these days my advice is to channel Corporal Jones - don't panic!
---
James Wharton was a Conservative MP for Stockton South until 2017. He brought the EU Referendum Bill to Parliament in 2013 and served as a Minister under both David Cameron and Theresa May. He now works as a Senior Adviser to the global law firm Squire Patton Boggs.
---