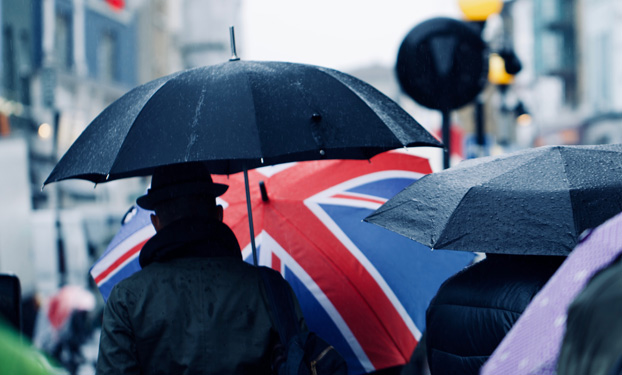 Nadeem Umar 2 January 2019
No news or research item is a personal recommendation to deal. All investments can fall as well as rise in value so you could get back less than you invest.
With the mayhem and mess-ups, you might be putting off making decisions or wondering whether there is something you can do now to weather the storm.
Chartered Financial Adviser, Sian Thomas, shares the three questions her clients are asking about Brexit. The same questions you might be asking yourself. We hope you find this useful, but remember this article is not personal advice.
Should I invest my money now or wait until after Brexit?
It's the length of time you're invested in the market that really matters, not the timing of your investment.
We think the prolonged uncertainty around Brexit has already had an impact on UK stocks, causing them to be deeply unloved. It's very possible that the situation might improve in March when we should have a better idea of how things will look for the UK when we leave the EU.
In the meantime the UK could be an attractive place to invest. If you're nervous about investing lump sums you can start by investing monthly, which spreads risk.
Read more about the benefits of investing monthly in uncertain markets
Investment Times - no time like the present
Should I sell UK holdings and invest overseas instead?
With any long term investment strategy diversification is absolutely key. At any one given time, there'll be certain sectors or regions that are doing better than others. But it's a very high-risk strategy to try and pre-empt this.
We think UK companies will navigate Brexit, and as a whole, continue to make more money than they have in the past, just as they have through the whole of stock market history, though there aren't any guarantees.
The UK market is yielding 4.5%, a decent return for the patient investor prepared to ride out the ups and downs of their investments' value. Remember yields are variable and not a guarantee of what you'll get in the future. All investments and their income can fall as well as rise in value so you could get back less than you put in.
What if there's no trade deal and companies go bust?
Inevitably when there's a change as big as Brexit it will have an impact on business. But there'll always be winners and losers. Whatever the outcome of trade negotiations some companies will struggle and others will thrive.
It highlights how important it is to have a diversified mix of investments. Active fund managers will be constantly reviewing and analysing the investments they hold. They'll make decisions about how a change in economic climate could impact certain sectors or businesses, and whether to hold or sell them as a result.
Investment Times – a managed mix
Bothered by Brexit?
If uncertainty is leading to indecision, now could be the perfect time to talk to a friendly expert. In times like these it can be hard to know what strategy is right for your goals.
The experience, expertise and knowledge of a financial adviser can give you the confidence that investment decisions are right for you. If now is the right time to seek expert help then please get in touch. You'll find out free of charge what's involved and how we can help.