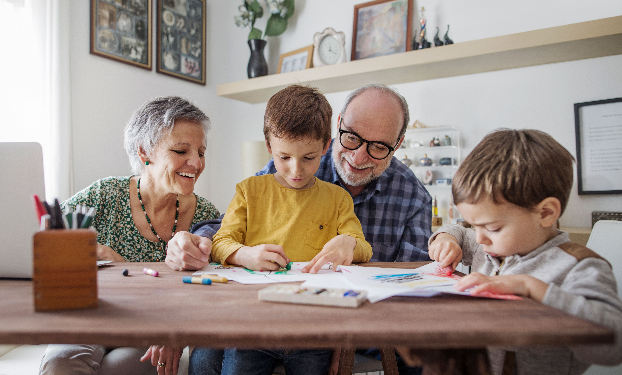 Bruce Pearce 12 June 2019
No news or research item is a personal recommendation to deal. All investments can fall as well as rise in value so you could get back less than you invest.
With the HMRC's revenue from IHT higher than ever, it's no surprise it's unofficially named as Britain's most hated tax.
Last tax year the tax man raked in a record breaking £5.4bn – up by around £160m on the previous year. And there seems to be no sign of it slowing down as the amount received has risen every tax year since 2009/10.
Inheritance Tax (£bn)
Scroll across to see the full chart.
Source: HMRC
The good news is, there are plenty of ways you could reduce or remove IHT altogether. From tactics you can implement yourself to specialist help, there's potential to save your loved ones thousands.
Tax rules change, and benefits depend on personal circumstances.
Three tactics to use:
Your gift allowances

Each tax year you can give away up to £3,000 IHT free. But there are lesser-known gift allowances that you can use too. For example, up to £5,000 when a child gets married (up to £2,500 for each grandchild), or the regular gifts you can make from income that you don't need.

Make the most of ISAs

Transfers to a spouse are free from IHT. The tax benefits of ISAs were recently overhauled and now provide further tax benefits when doing this. If you're married or in a civil partnership the income and capital gains tax benefits of your ISA savings can be passed on to your surviving spouse on death.

Certain shares qualify for IHT relief after you have held them for two years. Some AIM stocks, though higher-risk, benefit from this exemption and are available to invest in within an ISA meaning you can also benefit from income tax and capital gains tax savings. All investments fall as well as rise in value, so you could get back less than you invest.

Make use of pension rules

Pensions are normally outside of the estate and if you die before 75 are usually paid to your beneficiaries free from income tax. After 75, withdrawals will be taxed as the beneficiary's income. So, 20% for basic rate taxpayers. That's half the standard rate of IHT and, if the beneficiary takes withdrawals within their personal allowance, they could pay no tax at all.

Want all of our IHT saving tips? Download your guide today
Save your loved ones even more
IHT is normally payable at a rate of 40% on the value of your estate over £325,000. For deaths on or after 6 April 2017, a main residence nil rate band is available in addition to the standard nil rate band of £325,000. Both bands are transferable between spouses and civil partners, and couples have the potential to pass on IHT free estates of up to £1 million in value from 6 April 2020. The main residence nil rate band will be the net value of the home (i.e. after any outstanding mortgage or liabilities) to a maximum of:
£150,000 for 2019/20
£175,000 for 2020/21
The rules and benefits are complex and always changing so it can be difficult to know where you stand.
We are able to help you with your financial planning and are specialists who can:
Determine your potential exposure to IHT
Advise on the implications of making lifetime gifts
Use the right planning tools to minimise your liability
Ensure you're up-to-date and are making the most of your allowances
One thing is certain, the sooner you act the better.
Give us a call and we'll first help you understand if you'll be affected by IHT. And what you could do to reduce the impact. We promise not to waste your time, or your money.
We'll only recommend you meet a specialist financial adviser if it's right for you. But we're just as likely to simply reassure you or refer you to a solicitor or tax adviser if that's better for you.
If it looks like we can help you keep more money in the family, we'll book your free initial consultation with a specialist. There's no pressure to take advice, but if you choose to there'll be a charge, which we'll discuss with you.
This article is not personal advice and we are not tax experts. If you're not sure what to do, please seek tax advice.
Call us: 0117 317 1690