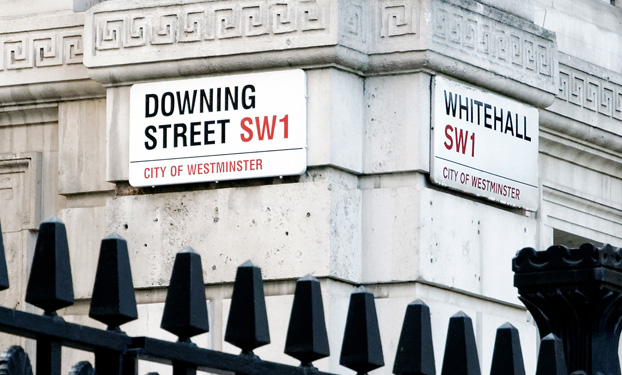 29 October 2018
No news or research item is a personal recommendation to deal. All investments can fall as well as rise in value so you could get back less than you invest.
Today Philip Hammond has announced several changes in the Autumn Budget, but nothing "eye-wateringly" significant for pension tax relief or the annual allowance as reports suggested.
In the first Monday budget since 1962, the chancellor kicked off with a promise of a "Budget for Britain's future" before proclaiming that the "era of austerity is finally coming to an end".
Hammond focused his 1 hour and 12 minute speech on increased spending across many areas of policy, such as defence, the NHS, schools, new homes, the High Street and… potholes.
Although there were no ground-breaking announcements we've rounded up some key changes in this year's Budget we think you should know, and what they could mean for you.
As these changes suggest nothing is certain and pension and tax rules can change. Benefits will depend on your individual circumstances.
This article isn't personal advice. If you are not sure of how these changes affect you, please ask us for advice.
---
Edie Bond - Analyst
Pensions
A cold calling ban for pensions
Good news was announced in the fight against fraudsters as the Government confirmed it'll bring forward regulations to ban cold calling in relation to pensions.
Lifetime Allowance
In this budget, the Treasury confirmed that the pensions Lifetime Allowance (LTA) will rise to £1,055,000 from April next year.
If you already have LTA protection in place, there's nothing to worry about. You don't need to take any action. For those without LTA protection that have pensions whose value is close to, or in excess of, the current LTA, then this increase is good news as it means you could keep more of your money.
Find out more about Lifetime Allowance
Pensions for self-employed
This winter, the Department for Work and Pensions have said they'll publish a paper setting out the Government's approach to increasing pension participation and more frequent saving amongst the self-employed.
Personal Finance
Personal tax boost comes early
Despite calls to freeze personal allowance, Philip Hammond has instead said he'll raise the personal tax allowance tax threshold a year early – which means a tax cut for 31 million people.
From April next year, the personal allowance will be increased from £11,850 to £12,500, putting an extra £130 in the pocket of a typical basic rate tax payer.
He's also said that the Higher Rate Threshold (the amount of income you earn before you pay the higher rate of tax at 40%) will increase to £50,000, which means higher earners can keep more of what they earn. £730 a year, in fact.
More money for social care
The chancellor also announced an additional £650 million in 2019/20 to help councils in England meet social care costs. While this is welcome news, the Government is yet to release further details on longer term reform of the social care system.
The Government urgently needs to set out its policy on how much individuals should have to pay themselves for social care, and under what circumstances. This will help people to plan their finances in later life effectively, so the sooner they address this issue the better.
Increase in Junior ISA allowance
While the adult ISA allowance remains the same (£20,000), the annual allowance for Junior ISAs and Child Trust Funds will be increased in 2019 in line with inflation, to £4,368. It's currently £4,260.
---
Nadeem Umar - Research Editor
Economics
Better-than-expected public finances means we didn't see the suggested pension changes. We've actually seen the purse strings loosened, even if just a little. In theory that's good for the economy, since government spending is still spending, similar to that of consumers like you or I – it's a tailwind for growth.
While nothing to write home about, it's better than cuts.
But the Office for Budget Responsibility (OBR) is still pretty downbeat on prospects for our economy. Growth for this year has been downgraded, but the economics watchdog expects growth to bounce back to 1.6% next year. That's still pretty lacklustre though, and is actually forecast to fall back in later years.
It paints a picture of an economy muddling through, and Brexit is still the main source of uncertainty. It's a continuation of the current trend where the UK's in a low growth, low interest rate environment. And while the token spending certainly isn't a bad thing for the economy, it's not all that exciting either.
---
Nicholas Hyett - Equity Analyst
Digital service tax
The tech giants have been notorious for their low tax bills. Global talks to create a tax system that's better able to deal with the realities of the digital economy are ongoing. But with little progress being made Phillip Hammond has decided the UK will make a start alone.
The chancellor announced that, from 2020, digital business like search engines, social media platforms and online market places will face a new 2% tax on revenues derived from UK users.
The tax will only target the largest businesses – those with global revenues of over £500m, and £25m or more linked to users in the UK , but could generate tax revenue of more than £400m a year by 2022/23.
That seems a small number when you consider that Amazon is expected to post sales of $233bn this year. But the worry for investors is that this is just the pebble that starts the avalanche.
Not many governments can afford to turn down millions in revenues. And with online businesses throttling high street competitors – which pay a full whack of tax and wages as well – it looks like the clock might be ticking on the hi-tech, low-tax model.