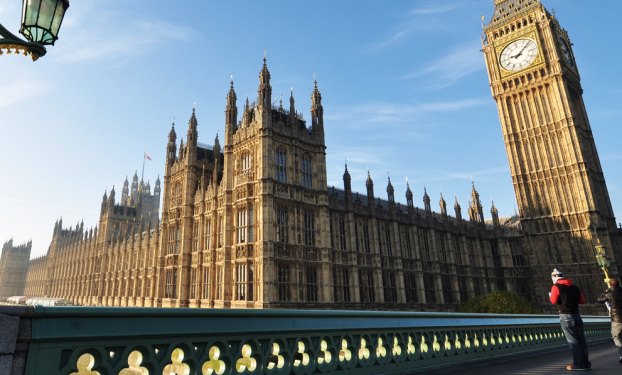 Russell Wright 15 October 2018
No news or research item is a personal recommendation to deal. All investments can fall as well as rise in value so you could get back less than you invest.
On the wall of the Treasury building is a red box with the words 'In case of emergency, break glass' engraved on the lid.
Inside that box is where they keep certain parts of the UK's pension system.
Sometimes, when the Treasury runs short of cash (a regular occurrence these days) the glass on that red box is broken and they dip inside, often at the expense of higher earners.
So what might they look at this year?
Many of the major news and finance publications are reporting that pension tax relief could be under threat in the Budget on Monday 29 October.
Even the chancellor has described tax relief as "eye-wateringly expensive", costing the Treasury £39 billion a year.
I spoke to Tom McPhail, HL's Head of Retirement Policy and one of the industry's foremost pension experts, to find out what he thought about the points raised and most importantly, the likelihood of major change.
Remember this article and our research aren't personal advice. We're not tax advisers and we might not have covered everything that applies to you, exact benefits depend on your personal circumstances. If you're not sure what to do, you can always ask us for advice.
As a reminder, here's an example of how tax relief currently works:
You make an £8,000 payment
The government adds £2,000 (automatically claimed and added to your pension) to make a £10,000 contribution
40% taxpayers can claim back up to a further £2,000 through their tax return, reducing the effective cost to as little as £6,000
45% taxpayers can claim back up to a further £2,500 through their tax return, reducing the effective cost to as little as £5,500
To receive tax relief from the government, your pension contributions should not be more than your earnings. Under the current rules, you could receive up to 45% tax relief. You can't usually take money from your pension until you're 55, or 57 from 2028. Scottish taxpayers pay different rates of tax – there's more information here.
Our calculator will show you how little your pension contribution could cost:
1. Tax relief cuts
Philip Hammond, chancellor of the exchequer, says:
"My general feeling on pensions tax relief is that it is eye-wateringly expensive."
Sir Steve Webb, former pensions minister, says:
"The chancellor will find it hard to raise other, more visible, forms of taxation and is likely to revert to the 'salami-slicing' of pension tax relief."
Tom says:
This a big change which would upset lots of people, including back-benchers, decision-makers in businesses, and those aspiring to move into the higher wage brackets. Also technically complex to deliver due to the quirks of occupational scheme administration.
The only arguments in favour of this solution are that it could raise quite a lot of money, and many agree the present system of paying the most tax relief to the highest earners looks regressive. Tax charges on the money people have put aside for their retirement solve a short-term problem, but it means a more impoverished retirement for millions in the future.
2. Further restrictions on top earners
The Financial Times reports:
"It is possible the income threshold for the taper could be lowered from £150,000 to bring more senior executives and professionals into its scope."
Tom says:
By design, this is targeted at higher earners, effectively it only applies to those with incomes over £150,000. The chancellor could cut this to perhaps £125,000, and there'd be little sympathy for the hundreds of thousands affected by it. Easy to do, politically attractive, it wouldn't raise a huge amount but it would still be useful.
As an alternative, the taper could be applied more aggressively; currently the annual allowance is removed at a rate of £1 of allowance for every £2 earned, meaning it's reduced to its minimum of £10,000 once someone's income exceeds £210,000. This could be tweaked, for example so it applies at a rate of £2 lost for every £3 earned.
3. A drop in the annual allowance
Sir Steve Webb, former pensions minister, says:
"We fear that the amount people can contribute into their pensions each year will be cut yet again, sending out entirely the wrong message at a time when we need people to be saving more, not less."
Tom says:
The simplest and bluntest pension tax raid would be to cut the annual allowance for contributions, and would raise perhaps a few hundred million pounds.
It currently stands at £40,000, having been cut from £255,000 to £50,000 and then from £50,000 down to £40,000. Realistically, if the chancellor cut the annual allowance by £5,000, or maybe even £10,000, investors might not like it but mostly they'd accept it. Anything more than that and it would become increasingly unpopular.
There has been only one year in the last eight (2013/14) where the values of both the annual and lifetime allowances went unchanged, or where no new annual allowance was introduced.
The lifetime allowance actually went up in April 2018, so I think it's unlikely the chancellor would target it this time – by elimination, that means the annual allowance is left wide open.
All in all, given the Brexit situation, don't expect major change. However, I wouldn't be surprised to see some changes announced, for example cutting the annual allowance. The cost of implementation would be lower than the other proposals and this means that any reforms could be delivered swiftly and without much risk.
How much tax relief could you receive under the current system?
If you're planning to make a pension contribution this tax year, it could make sense to bring it forward if you're concerned there may be changes to tax relief in the Autumn Budget.
Unfortunately tax relief is often misunderstood, but it's a valuable pension benefit that should not be underestimated.
If tax relief is cut on 29 October, anyone affected who didn't act beforehand could ultimately end up with a smaller pension pot.
With the current system, you can receive tax relief up to your highest rate of income tax.
This means when you make a pension contribution, the government automatically pays 20% of the total. For instance, to contribute £10,000, you pay £8,000 and the government adds £2,000.
For higher and top-rate taxpayers, the tax relief is even greater and the effective cost is even less.
The great thing about paying into your pension is that when you pay money in, the government does too.
Everyone under the age of 75 and a UK resident can claim tax relief.
This is how it works.
If you pay £800 into your pension. The government will automatically add another £200. That's £1,000 in your pension.
That's what you'll get if you pay tax at a rate of 20% or less.
If you pay tax at a higher rate, you can claim back more.
For example, if you're a 40% tax payer and you pay in £800, this will automatically get topped up to £1,000, and this £1,000 is your gross contribution.
But because you're a 40% tax payer, and you've only received 20% tax relief, you can also claim up to another 20% back. So, for that gross contribution of £1,000, you could receive up to another £200. This means the £1,000 in your pension has cost you as little as £600.
And if you're a 45% tax payer, you could get even more back. The exact amount of tax relief you receive will depend on how much tax you've paid.
There are limits on how much you can pay in each tax year and get tax relief. You should check these limits before you pay any money in. The money you put in your pension can usually only be accessed from age 55, rising to 57 from 2028. And remember tax rules can change.
You can find more information on our website.
Get your free guide to pension tax relief
Find out how little your pension contribution could cost you, with our free tax relief calculator:
Tax rules can change over time and the benefits will depend on your individual circumstances. You must pay sufficient tax at the higher or top rate to claim the full higher or top-rate tax relief. The exact benefits will depend on your personal circumstances and are subject to change.