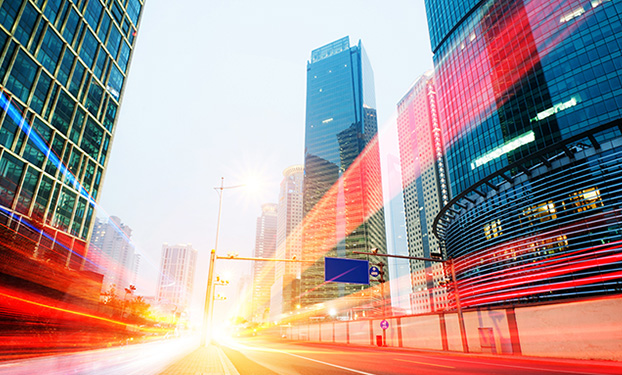 Mark Dampier 3 January 2019
No news or research item is a personal recommendation to deal. All investments can fall as well as rise in value so you could get back less than you invest.
One of the most common questions I'm asked every year is 'should I cash in my investment portfolio?'
I find both clients and friends somewhat disappointed by the answer: 'I don't know.'
Of course in most cases, I'm not privy to a person's full circumstances. But while I can't say with certainty, in my view the answer's likely to be 'no'.
First thoughts
I heard this question more than usual in 2018, probably thanks to the market's rise since 2009.
The first thing that comes to mind is the old saying that it's never wrong to take some profit. This is especially true if you have something in mind to buy. We should never forget that the point of making money is to spend it at times!
I always ask whether an investor has enough cash, and indeed income, to see them through a rough patch in the markets. Falls of 10-20% aren't uncommon, but relatively low volatility in recent years has perhaps seduced investors into thinking all was plain sailing. The last month or two have come as a shock to some.
If you're older like me, market falls should also remind you that capital growth is uncertain, and can't be relied on to pay the bills. Over time I've gradually switched more of my investments into funds that pay dividends. I'm surprised by how few investors do this.
Dividends – what are they good for?
I love seeing dividends coming into my account. I can use them for spending, or just let them build up, and reinvest if I want. Best of all it takes the pressure off worrying about my capital all the time.
If I have a nice income coming in regularly, it makes coping with volatile markets so much easier.
Lots of investors have deserted the UK, fearing Brexit will be bad for stock markets. But forecasting markets is almost impossible, although you see many trying. The case for a market fall being just around the corner is always the most intellectually attractive, and always gets the most headlines, but is made so often that it's nearly always wrong.
On the point of dividends, the UK market currently has a prospective yield of 4.9%. Of course that's not a guarantee of what you might get in the future.
Where to invest
We don't spend an enormous amount of time on asset allocation – choosing exactly where to invest – at HL.
I have a saying that most of the time the markets are in 'no man's land'. That is, they could rise or fall 20% but there's no point in trying to guess the direction.
Occasionally markets do go to extremes. We take interest when a market's cyclically adjusted price-to-earnings (CAPE) ratio is two standard deviations above or below its longer-term average. They don't often get there, and of course they can keep going up or down from there too, but these moments can give you a better chance to make a move.
In 2012, in the midst of worries over Grexit, Europe got there. It proved to be a good time to invest.
The US has been two standard deviations above its average for quite some time, proving our point that markets can simply keep going either way.
But even this hides value – it doesn't account for sectors within a market. Valuations of UK companies that make most of their money in our home market look incredibly beaten-up. And the dividend yields are currently on the higher side. To give you an example of a sector which is deeply unpopular, and what that's meant for its performance, look at the chart below. It shows the FTSE 100 (which is full of large, multinational companies that make most of their money overseas) versus UK retailers (which are hugely dependent on the domestic economy) since the day before the referendum in 2016.
FTSE 100 versus FTSE UK General Retailers
Past performance isn't a guide to the future Source: Lipper IM to 1/1/2019.
I don't think UK interest rates are going to move up in 2019. Even if they do, one or two rises won't get you anywhere near the income you can earn from UK shares right now. Though unlike cash, as you can see from the chart above, investments and any income from them, can fall as well as rise in value so investors can make a loss.
At some stage Brexit will be sorted one way or the other, and I think taking away the uncertainty could lead to a huge bounce. Braver investors might take a closer look at UK domestic stocks at the moment.
Any more potential bargains?
Emerging markets are really unpopular right now, because of worries about trade and a strong US dollar.
The headlines have been grabbed by countries like Turkey and Argentina which have relatively high levels of dollar-denominated debt. A strong dollar means it's more expensive to service and ultimately repay that debt.
But most other emerging economies have much lower levels of dollar debt. They often have a growing middle class, strong demographics and they account for 70% of the world's growth.
I actually think they might well be helped by the US. After nine interest rate rises I struggle to see the Federal Reserve raising interest rates more this year. They might even lower them a bit.
What to consider next?
While volatile markets take the headlines, don't be too despondent – they can also offer opportunity.
For those still accumulating in pensions, ISAs and savings plans it means cheaper units and shares. Embrace the volatility and think about increasing or adding to your investments, if you're comfortable with the risks. It will probably be a bumpy ride in the short term, which is why an outlook of 5 years plus is essential.
If you've already built your pot, consider investments that pay a dividend, and enjoy the yield from all the hard work you've put in saving the money! Though as ever, there are no guarantees, and your capital and income will fluctuate.
Remember, this article isn't personal advice – if you're not sure what to do, please ask us for advice.
---
Editor's choice: your weekly email
Sign up to receive the week's top investment stories
Please correct the following errors before you continue:
Hargreaves Lansdown PLC group companies will usually send you further information by post and/or email about our products and services. If you would prefer not to receive this, please do let us know. We will not sell or trade your personal data.