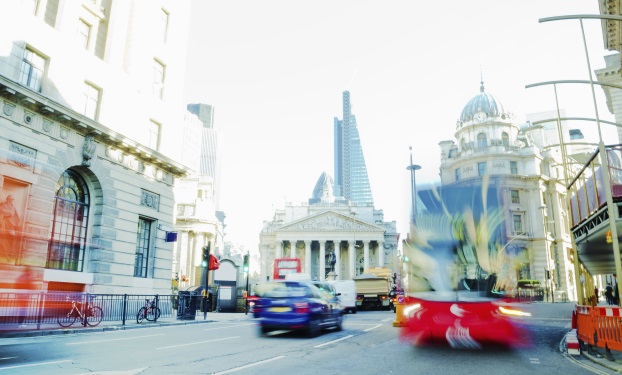 Nadeem Umar 12 March 2019
No news or research item is a personal recommendation to deal. All investments can fall as well as rise in value so you could get back less than you invest.
Despite a last ditch effort to gain concessions in Strasbourg, Theresa May's deal has once again failed to inspire MPs to vote in favour.
The vote was lost by a smaller, but significant, margin with 242 votes in support and 391 opposing the deal. That compares to 202 in support, and 432 against the last deal Mrs May brought to the table.
FTSE 100 futures were largely unmoved on the announcement, showing that the result was largely expected. Sterling rose around 0.5% against the dollar before returning to levels closer to those before the vote.
A busy week in parliament
After pushing aside the deal, MPs will come back on Wednesday 13 March to vote on ruling out a no deal Brexit.
If MPs vote to rule out no deal, after rejecting Theresa May's deal, a third vote will take place on Thursday 14 March to delay Brexit past 29 March.
We don't know how long a delay might be yet, but a loss here would see Mrs May once again return to Brussels to ask for an Article 50 extension.
There's no denying we're getting awfully close to the wire. And what we'd really like is some certainty – to know where we're headed. After debates in the commons today, and the result of the vote, the only thing that's clear is that parliament is still incredibly divided.
At least something's certain
Whatever happens this week there's no changing the fact the tax year ends on 5 April. That's just over 3 weeks away, and exactly a week after we're due to leave the EU.
Valuable tax shelters like ISAs and SIPPs (self-invested personal pension) have their allowances reset on 6 April. Whatever happens with Brexit, you don't want to miss out.
If you're not sure where to invest, you can always hold cash in your accounts, ready to invest when you feel comfortable. Remember, you can even take your money out of an ISA if you change your mind.
If you do invest any money you add, we recommend you take a long-term view. In a SIPP you're investing for retirement so your money isn't usually accessible until age 55 (57 from 2028).
Tax rules can change and benefits depend on individual circumstances. Investments rise and fall in value, so you could get back less than you invest.
This article isn't personal advice, so if you're not sure an investment is right for you take advice.
A painful mistake?
Don't miss this year's ISA allowance. Find out more about ISAs.
An easy way to invest free from UK tax
Start with £100, or £25 per month
Get expert research to help your decisions
Read more on Brexit
Our dedicated microsite gives you all our latest expert comment in one place.
You can also sign up to receive important Brexit updates direct to your inbox:
Please correct the following errors before you continue:
Hargreaves Lansdown PLC group companies will usually send you further information by post and/or email about our products and services. If you would prefer not to receive this, please do let us know. We will not sell or trade your personal data.