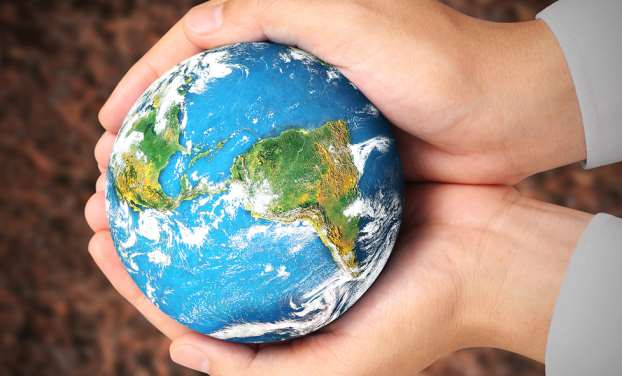 Nadeem Umar 27 December 2018
No news or research item is a personal recommendation to deal. All investments can fall as well as rise in value so you could get back less than you invest.
The UK stock market's had a rocky 12 months.
After six calendar years of growth, 2018 looks set to be the year the UK stock market loses its winning streak. But it's not just UK investors feeling the pain. Fears that rising interest rates will increase borrowing costs, the threat of a global trade war, and Brexit uncertainty, have conspired to dampen investor sentiment across the globe.
The US stock market is one of the only global markets set to make money this year. It's been boosted by lots of US companies buying back their own shares. In the first half of 2018 alone, US companies bought $379.7bn worth of shares. That's up 49.9% on the same period in 2017. Past performance is not a guide to the future.
Have the FAANGs lost their bite?
A year ago, Facebook, Apple, Amazon, Netflix and Google could do no wrong. They continually met and exceeded analyst's forecasts and their share prices went from strength to strength.
But now there are a whole host of issues for the major tech players to contend with. Facebook and Google have come under political fire because of concerns about fake news and the way they use our data. Apple is facing reports of weakening demand for the iPhone, its main cash cow. Netfllix failed to meet a target for new subscribers. And Amazon and Google fell short of expectations in recent earnings reports.
Their share prices have been dented in recent months, as shown from the chart below.
They've each got legions of loyal users and a leading position in their respective markets. That makes it very hard for other companies to compete with them. They have the potential to perform well in the long term, although there are no guarantees.
The Legal & General US Index invests in each of the FAANGs, and more than 620 other US companies. We think it's a good option for investors who want broad, low-cost exposure to the world's biggest stock market.
FAANG performance so far in 2018
Past performance is not a guide to the future. Source: Thomson Reuters Datastream to 14/12/2018
Trouble on the high street
Pressure on the UK's retailers intensified in 2018. Tens of thousands of retail jobs disappeared and thousands of stores closed across the UK as companies looked to cut costs to compete with their online rivals. The fortunes of House of Fraser and Debenhams are testimony to how tough retail has been.
But it's not just high street retailers feeling the pinch. Online retailer ASOS recently announced that profits for this year wouldn't be as high as expected as consumers try to rein in spending as Brexit approaches. Its share price fell heavily on the news.
It meant retail was one of the UK's worst performing industries over the past year.
Remember Bitcoin?
No review of 2018 would be complete without mentioning Bitcoin. The crypto-currency that piqued the interest of even the most relaxed investor. Its price rose quickly in 2017 but its fortunes reversed this year. The value of a single bitcoin fell from almost $20,000 at the start of the year to around $3,230 at the time of writing.
All bubbles burst eventually. Bitcoin wasn't the first, and almost certainly won't be the last.
What can we expect in 2019?
Only one thing is certain in 2019 – uncertainty.
The UK's European Union departure date is less than 100 days away (assuming the deadline isn't extended) and investors are jittery. Our monthly survey suggests UK investors have less confidence now than at any point since we started the survey back in 1995.
There are problems further afield too. The rise of nationalism across Europe, escalating tensions between the US and China, slowing global economic growth and high levels of national debt to name a few.
It's hard to predict how these factors will develop throughout 2019 and what effect they'll have on stock markets. But uncertainty isn't always a bad thing. When investors are uncertain, markets are volatile. And when markets are volatile, it's often possible to invest in good companies at lower share prices.
If you don't have the time or resources to find the hidden gems yourself, there are plenty of talented fund managers who can do it for you. But it's important to make sure you invest with managers who have different strengths, styles and areas of focus.
Your portfolio should be diversified across lots of different countries, industries and company sizes too. That way, you should always have some investments in the best-performing areas which can help offset market volatility.
If you're looking for inspiration, Kate Marshall recently revealed her five fund ideas for 2019. Of course, all investments can fall as well as rise in value so you could get back less than you invest.
This article is not personal advice. If you are unsure of the suitability of an investment for your circumstances, please seek advice.