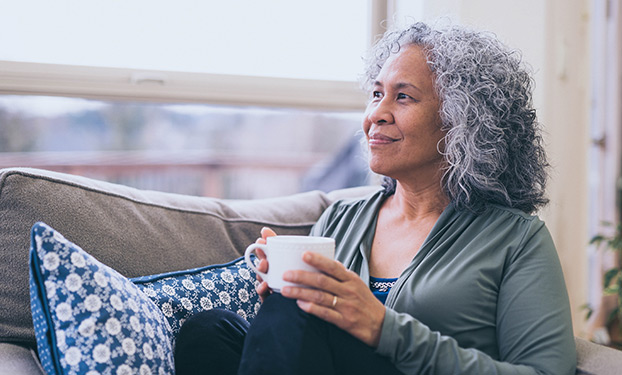 Henry Irving 9 April 2019
No news or research item is a personal recommendation to deal. All investments can fall as well as rise in value so you could get back less than you invest.
There's a lot to be said about simplicity in life. And that couldn't be more relevant for investing.
What better time to simplify the way you invest than the beginning of a new tax year? New allowances, new rules and maybe some new investments.
Making things simple could put you in a better position to see how your investments are doing and make clearer decisions.
In this article, we take a look at ways we think you could declutter the way you invest, giving you a clean outlook this spring.
Remember this article is not personal advice, and unlike cash, all investments can fall as well as rise in value so you could get back less than you put in. If you're not sure if an investment or course of action for you please ask us for advice.
Bring all your investments together
Pensions
Having all your investment accounts, like your pensions, in one place can make it much easier to keep track of how much you're saving and to top up savings with extra contributions or lump sums.
Transferring from one scheme to another might be more straightforward than you think. If you transfer an old pension to HL and you're already a client you can usually start it online, and we'll do the complicated admin on your behalf.
If you're new to HL and want to transfer a pension, it's just one form. We'll do the rest.
Before transferring make sure you check you won't lose any valuable benefits or guarantees or have to pay high exit fees. Pensions are usually transferred as cash so you will miss any market rises or falls for a period. You can usually access your pension from age 55 (57 in 2028).
More on transferring a pension
ISAs
As the new tax year starts, you might think about moving your ISAs all to one place – whether it's an old Cash ISA paying pennies in interest, or an existing Stocks and Shares ISA.
A Stocks and Shares ISA lets you spread your savings across a range of investments like bonds, shares and funds. The value of a Stocks and Shares ISA is in the potential to bring you higher returns over the long term, while interest rates on cash ISAs remain low. It's higher-risk than a Cash ISA, since investments can fall as well as rise, so you could get back less than you put in.
If you decide to transfer, make sure you don't withdraw your money from an ISA, as any new cash you invest will count towards your ISA allowance. If you transfer your money to another provider, the money stays in the ISA wrapper and won't count towards this year's allowance. Before transferring, don't forget to check for loss of interest or high exit fees.
Transfer old share certificates
If you hold share certificates or think you might have some lying around, it might be worth transferring them to an online account, like an HL Fund and Share Account.
It's a safer option that can help you keep a better eye on how your investments are doing.
You could also save money by having them in a Fund and Share Account. You won't pay a dealing fee to put them in and when you choose to, the charges are lower to sell online than over the phone or post.
See a full breakdown of our charges
All you need to do is send them into us with a Fund and Share transfer form, and we'll send you a Crest transfer form to sign.
Although it's a long way off, from 2025 share certificates are set to become obsolete. They'll be replaced with an electronic holding with a registrar.