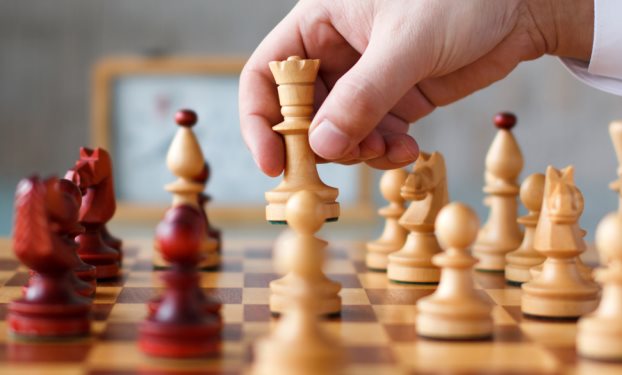 Steve Clayton 18 April 2019
No news or research item is a personal recommendation to deal. All investments can fall as well as rise in value so you could get back less than you invest.
The cause of the 2008 financial crisis was simple. People and companies had too much debt, and not enough cash to pay it back.
Yet, in our view, too many businesses have failed to learn the lesson. They're taking advantage of historically low interest rates to borrow money and use it to fund low-returning projects.
High debts, incurred by investing into low-returning assets are a recipe for trouble if the economy stumbles.
They appear to be following strategies aimed at boosting profits or earnings per share in the short term. But often at the expense of future potential.
You might think that's a strange decision for companies to make. And we'd agree.
Focus on the long term
We think companies should focus on their long-term value, and they should not risk their financial strength by wasting money on low-returning investments. Over in the USA though, too many companies have done just that.
This is why the HL Select Fund managers take care to study the financial strength of the companies we own. From our perspective, owning companies with weak credit ratings is like pre-booking a dose of the flu.
The funds aim to invest in strong businesses we feel can withstand the economic ups and downs. Nothing's immune to recession. But we believe that businesses which make their money from different areas, have strong profits and excellent financial strength can reduce the risks of economic downturns.
And when the downturns do come along, they're often in a strong position to pick off the weak. Acquisitions made at the bottom can offer compelling value. But a company can only do this if it's preserved its resources when others have been squandering theirs.
More tortoise than hare
The HL Select Funds don't invest in the long shots. Nor do they take punts on high-risk recovery situations.
Yes, if you get these right, you can make very good returns. But it's too high risk in our view. Wealth preservation is just as important to us. You could say we're more tortoise than hare, though just like all investments, that doesn't mean the funds we manage can't fall as well as rise in value, you could still get back less than you invest.
To even be considered for one of the HL Select Funds a company must:
Be well managed
Have strong finances
Have recurring revenues
Generate great cash flows
Have a unique market position or competitive advantage over its rivals
Very few companies will make the grade. We take a long-term view and expect to hold a company for years to come. If we're right, then these companies should be capable of many years of growth.
HL Select funds are managed by our sister company, HL Fund Managers Ltd.
New: HL Select Global Growth Shares Fund
We're launching a new HL Select Global Growth Shares fund. It'll invest in the same type of high quality companies as our UK Select funds, but on a global scale.
We think it's a great way to diversify. It could sit well in a portfolio that's mostly invested in the UK, or complement a portfolio which already invests in global funds.
£1 fixed launch price - invest by 2 May
Investing at launch means your money gets to work right from the start. Everyone invests at the £1 fixed launch price. Then, as soon as the launch offer closes, we start investing the money into the market.