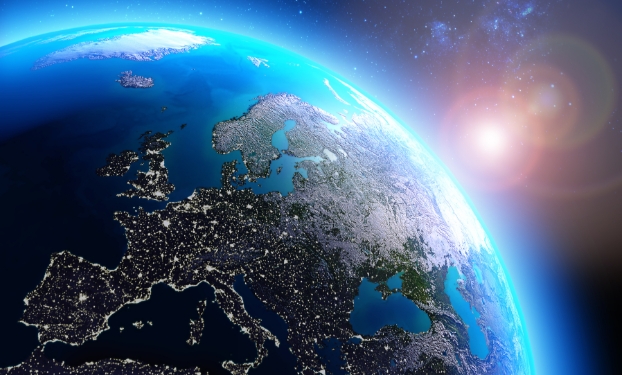 Richard Troue 18 April 2019
No news or research item is a personal recommendation to deal. All investments can fall as well as rise in value so you could get back less than you invest.
The UK's home to some brilliant businesses. We buy and consume their products, use their services, hear about them in the press – the list goes on.
But over 94% of the global stock market sits outside of the UK.
So, if you only invest in the UK, you're missing a world of opportunity. It's a big world out there with thousands of companies to choose from.
In our view, that makes a global fund a great option.
With one investment you can spread your money across multiple countries and industries. Here are two to think about.
This isn't personal advice. If you're not sure if an investment is right for you, please speak to a professional adviser.
This is a new opportunity for investors. We're all excited about its potential.
The fund will use a tried and tested approach, hunting 30 to 40 companies we believe are truly exceptional – whatever their size and wherever they are in the world.
This lets each holding lift the fund when things go well. Though it works both ways. This is higher-risk, as is the fund's flexibility to invest in emerging markets and smaller companies.
Steve Clayton, Head of HL Select funds, and his team of global analysts have already found which companies to buy. Investing at launch means you can get in early and let your money get to work right from the start.
The deadline to secure the fixed £1 launch price is 2 May. After the 2 May the fund will price once a day and will rise and fall in value so you could get back less than you put in. Investments should be considered over the long-term.
Find out more about this fund, including charges
HL Select Global Growth Shares Key Investor Information
Another option to invest outside the UK is with a global tracker fund. One of our favourites is the Legal & General International Index Trust.
The fund's sole aim is to closely match the performance of the global stock market. It does this by holding over 2,300 companies from across the US, Europe, Asia and higher-risk emerging markets.
With an annual charge of 0.08%, plus our charge of up to 0.45%, it's also one of the lowest-cost ways to invest globally with HL.
Find out more about this fund, including charges
Legal & General International Index Key Investor Information
HL Select Funds are managed by our sister company HL Fund Managers Ltd.