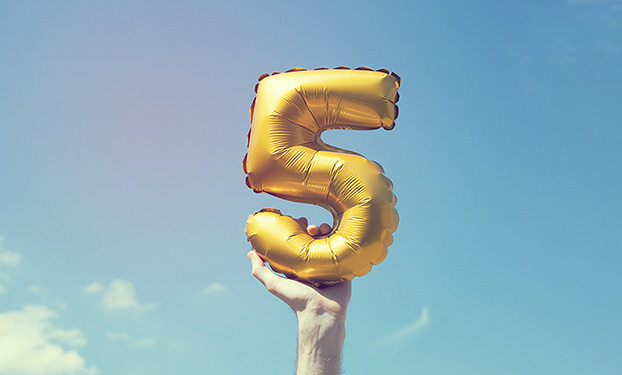 Russell Wright 6 October 2017
No news or research item is a personal recommendation to deal. All investments can fall as well as rise in value so you could get back less than you invest.
Drawdown has changed a great deal since it was launched in 1995. You can now take uncapped withdrawals, stay in drawdown as long as you like and should expect a high level of service. The charges are often much lower too.
However, some drawdown providers haven't caught up, and we've seen more and more people transfer their drawdown plan to our low-cost and easy-to-manage accounts.
Find out more about transferring a drawdown plan
We asked clients why they transferred their drawdown pension to us.* Here are their top five reasons.
1. I wanted to make my own decisions without taking advice
We think you should only pay for the advice you want and need.
With some providers, you have to take advice. This can be useful if you need help deciding where to invest and how much to withdraw. But if you want to make your own investment decisions in drawdown, paying for advice can be an unnecessary burden.
We've offered drawdown without advice for over a decade, and now more than 37,000 people choose to manage their own funds with us.
2. Service
You shouldn't have to put up with poor service.
We have won the Gold Standard Award for Retirement for the last three years running. Our Bristol-based helpdesk is here to help six days a week, and there are no automated menus – you'll speak to a real person straight away. If you have any questions just call us on 0117 980 9940.
3. I couldn't manage my pension online
The internet has transformed the way we manage our finances. Nowadays, few of us would stick with our high-street bank if they didn't offer a good online service. The same standards should apply to our pensions.
Our online service first launched in 1999. The latest award-winning version of the Hargreaves Lansdown app makes monitoring your drawdown plan on the go easier than ever.
Find out more about transferring a drawdown plan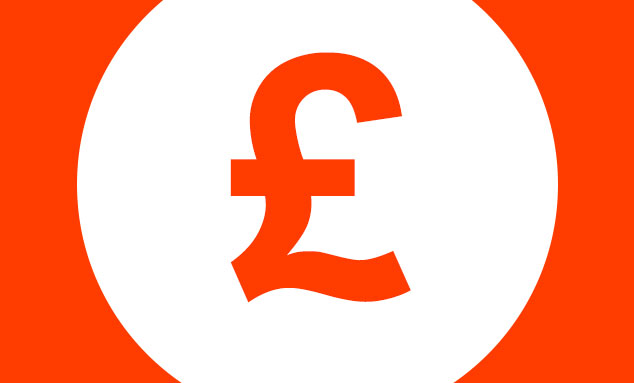 Make more of your existing pensions - now with cash back
Receive cash back when you transfer pensions to the Vantage SIPP - terms apply.

Find out more
4. I wanted to consolidate my pensions
You may have set up several drawdown plans, but you don't have to keep them spread between multiple providers.
You can take control of your retirement income by transferring your plans so they are all under one convenient roof.
5. I wanted the option to take unlimited income via flexible drawdown
The pension freedoms were designed to give people full control over their retirement income. Drawdown in the Vantage SIPP allows you to take uncapped withdrawals from your pension, although there is no requirement to take any income if you choose not to.
You can stay in drawdown for as long as you like – unlike with some providers where you are forced to transfer out or buy an annuity at age 75.
97% of clients who transferred to us last year said we offered them more control over their drawdown funds.*
Why not take control and receive cash back by transferring today?
Drawdown in the Hargreaves Lansdown Vantage SIPP (Self Invested Personal Pension) is offered without personal advice, for those happy to make their own investment choices. If you need advice, we can help with this for an additional charge. If you currently receive advice for your drawdown plan, this would stop if you transferred to Hargreaves Lansdown unless agreed separately.
Before transferring a pension please ensure you will not incur excessive exit fees and that the transfer will result in at least comparable benefits. Pensions are usually transferred as cash so it will be unaffected by stock market rises or falls for a period.
Get £20 to £500 as a thank you
If you're interested in transferring you could receive cash back as a thank you. Transfer a drawdown pension worth £5,000 or more by 15 November 2017 and we will pay you £20 to £500. The more you transfer the more you receive. Terms apply.
To qualify we must receive your application to transfer £5,000 or more by 15 November 2017.
Need time to decide? Please email us or call 0117 980 9940 and we will extend your cash back deadline by six months for pensions. Terms apply.
All we ask is you keep your investments with us for at least a year; we may ask you to repay the cash back if you decide to transfer away or close your account within 12 months.
| You transfer | We pay you |
| --- | --- |
| £5,000 - £24,999 | £20 |
| £25,000 - £49,999 | £50 |
| £50,000 - £99,999 | £100 |
| £100,000 - £149,999 | £250 |
| £150,000+ | £500 |
Pension Wise, the government's pension guidance service, provides a free impartial service to help you understand your options at retirement - more on Pension Wise.
This article is not personal advice. We offer a range of information and support to help you plan your own finances. We also have an award-winning team of Financial Advisers who can help you achieve your goals. Our flexible approach means you only pay for the advice you need.
Drawdown is a higher risk option than an annuity. You control where your pension is invested and how much income you draw, and should review this regularly. Your pension remains invested and its value can fall or rise depending on investment performance. Your income is not secure and it could reduce, or even run out, if investments don't perform as you hoped, you withdraw too much or you live longer than expected.
If you have any questions about transferring please call our Retirement Helpdesk on 0117 980 9940 (Monday to Thursday 8am-7pm, Friday 8am-6pm and Saturday 9:30am-12:30pm). They will be happy to help.
*Drawdown: why did you transfer survey, September 2017, 125 respondents.
Terms of the cash back offer – Autumn 2017
| You transfer | We pay you |
| --- | --- |
| £5,000 - £24,999 | £20 |
| £25,000 - £49,999 | £50 |
| £50,000 - £99,999 | £100 |
| £100,000 - £149,999 | £250 |
| £150,000 or more | £500 |
The offer is that, subject to these terms and conditions, we will pay to you a cash amount of between £20 and £500, depending on the amount you transfer, when you transfer into us at least £5,000 worth of an existing pension, ISA (excluding Junior ISAs and Child Trust Funds) or fund and share account into our Vantage SIPP, Vantage Stocks & Shares ISA, Vantage Lifetime ISA or Vantage Fund & Share Account from another provider. Please note that the following exclusions apply to the offer: (1) the lodgement of certificated shares will not qualify for the offer; (2) new money cash subscriptions into any Vantage account will not qualify for the offer; (3) if the Vantage SIPP is your current workplace pension and you transfer previous pensions provided by your current employer then the offer is not available for such transfers; (4) defined benefit/final salary pension transfers do not qualify for the offer.
The offer does not apply to investments already held in the Vantage service, nor to switches or transfers between or within existing Vantage accounts nor to income and interest received on any assets held within those accounts.
The offer is funded by Hargreaves Lansdown's money. For the avoidance of doubt the cash is not coming from your pension or investments. It is intended that this offer shall be available until 15 November 2017. However, we reserve the right to withdraw or suspend this offer where it becomes necessary to do so, including for legal or regulatory reasons or otherwise, by posting a notice on our website. In the event of early closure of this offer, all qualifying applications received up to the time of withdrawal will be accepted.
The offer will only apply to cash back transfer forms coded IT133, TRV9A, AWV9A, APV9A, TRI9A, TRV9B, TRV9C, TRS9C, APS9E, AWS9H, SC79A, SL79A and OTK received by us between 13 September 2017 and 15 November 2017. The application code can typically be found in the top right of a form. If transferring a pension for drawdown, you must enclose a note requesting cash back with your application to qualify. Provided we receive your transfer form within the offer period, even if the transfer itself is not completed until after the offer closes, you will still qualify. If you need more time to decide whether you wish to transfer to us, please let us know and we will extend this deadline for you (by up to three months for ISA, fund and share transfers, and six months for pension transfers). To request more time simply call our Helpdesk on 0117 900 9000 or email transferoffer@hl.co.uk with your full name and address.
The cash back payment will be credited to your Loyalty Bonus Account after the cash back offer has closed and within 1 month of the date of completion of your transfer as determined by us. The Loyalty Bonus Account is separate from the Vantage ISA, Fund & Share Account, and SIPP. The cash can be kept in the Loyalty Bonus Account for fee collection , withdrawn or moved into a Vantage product you choose. If moved into an ISA or SIPP, it will count towards your annual allowance.
The value of your cash back will be based on the total value of transfers you make within the offer period (ISAs, funds, shares and pensions), not the value of each transfer. The values will be determined on the day we receive the proceeds for each. It is not possible to combine the value of transfers into Vantage accounts with different client numbers for the purpose of this offer. For the avoidance of doubt, the maximum amount of cash back you may receive under this offer is £500.
We ask you keep your Vantage account(s) for one year. Please feel free to switch between investments and in or out of cash within the Vantage service, but if you decide to transfer away or close your account within 12 months of the date your transfer completes, we reserve the right to reclaim the cash back paid. If cash is to be reclaimed then you will be notified and the cash will be taken within 7 days of the account closure or transfer.
We reserve the right to determine how the cash offer is calculated. Therefore, if you are unsure how your transfers will be treated under the terms of this offer please contact us before you return your transfer form. By submitting a qualifying application you agree to be bound by the terms of this offer. The terms are governed by the laws of England and subject to the exclusive jurisdiction of the English courts.
The offer cannot be used in conjunction with any other transfer offer.