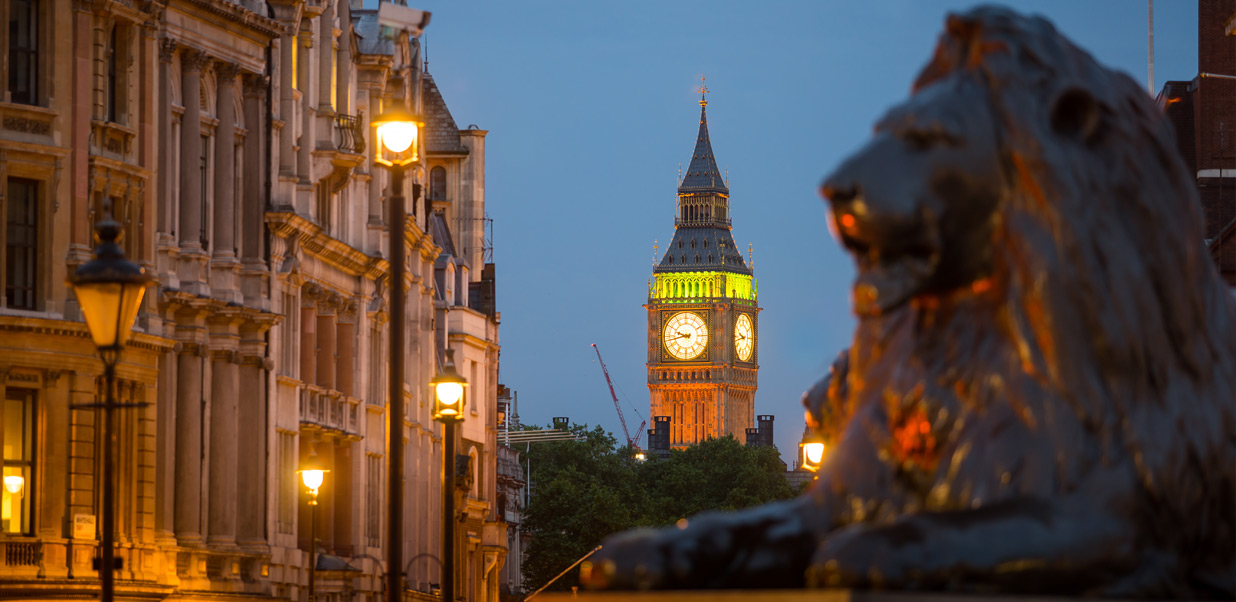 Important notes
This article isn't personal advice. If you're not sure whether an investment is right for you please seek advice. If you choose to invest the value of your investment will rise and fall, so you could get back less than you put in.
Mark Barnett sees the most value in domestic companies, where the trust is focused
NAV rose 2.9% compared with 6.4% for the FTSE All-Share Index, the trust's benchmark
Share price rose 4.6%
Total annual dividend of 28.0p per share, a year-on-year increase of 5.3%
Mark Barnett is a hugely experienced income investor. He's managed equity income portfolios for 20 years and over that time he's built a strong track record.
All fund managers go through periods of poor performance though. It's happened to Barnett over the past few years. Investments in domestically focused businesses, and problems at some individual companies, have held back performance.
It's been a disappointing few years. But we don't think Barnett has turned into a bad fund manager overnight. He's invested this trust quite differently from other UK income funds. This means performance will be different, but over the long term it could help deliver good returns. To perform better than the stock market you must do something different.
The trust's weaker performance has seen its discount get wider. At the time of writing it's 11.9% , the widest it's been over the past decade. We don't think this will be the case forever. Many of the companies Barnett invests in are severely out of favour at the moment. If sentiment changes, the discount could narrow. There are no guarantees though and it could still get wider.
The trust currently yields 4.79%, though this is variable and not a reliable indicator of what the trust will pay out as income in future.
The manager's able to use gearing, which means he can borrow money to invest, and derivatives. Both these factors increase risk. You can find out more about the risks and the trust's charges in the latest annual report and accounts.
What's hurt performance?
The trust's NAV rose 2.9% over the year to 31 March 2019, compared with a rise of 6.4% for the UK stock market, though please remember past performance isn't a guide to the future.
Annual percentage growth
May 14 -
May 15
May 15 -
May 16
May 16 -
May 17
May 17 -
May 18
May 18 -
May 19
Edinburgh Investment Trust
18.8%
3.3%
14.0%
-8.5%
-14.0%
FTSE All-Share
7.5%
-6.3%
24.5%
6.5%
-3.2%
Past performance is not a guide to the future. Source: Lipper IM to 31/05/2019
Barnett focuses on unloved, but financially strong companies. He invests when their share prices and valuations are low, then waits patiently for the business to improve or the sector to return to favour.
This has led him to increase his investments in domestic companies in recent years. But they've remained out of favour, not helped by fears over Brexit and other political upheaval, and this held back performance.
Some of the trust's domestically focused companies made a positive contribution to performance. This includes power station owner Drax, retailer Next, and supermarket Tesco. And so did some companies that carry out business overseas. Healthcare companies Roche and Novartis were the top performers over the year. But this wasn't enough to offset weaker returns elsewhere.
Having no exposure to metals and mining companies didn't help as they performed well over the year. Barnett doesn't like how closely their earnings (and therefore their dividends) are tied to volatile commodity prices, so he's happy to keep them out of the trust.
A rising oil price dragged on investments in Thomas Cook and easyJet, as it increases airlines' costs. The uncertainty of Brexit also put some people off travelling and reduced demand for travel companies' services.
The tobacco sector is still a key theme in the trust and includes investments in Altria, British American Tobacco and Imperial Brands. They've delivered strong returns and dividends over the long term, but struggled last year because of worries about tighter regulation and how "new generation" products could affect demand for traditional tobacco products. Barnett thinks these companies are capable of creating innovative new products, so he's kept hold of them for now.
The manager hasn't invested in any mainstream banks for a number of years, but that changed recently when he invested in Royal Bank of Scotland. He thinks it's in a stronger position than other UK banks and could pay higher dividends to shareholders in future. Investments in pharmaceutical company AstraZeneca and publisher RELX were sold.
A missed opportunity?
Domestically focused UK companies have underperformed in recent years. But this means they now look a lot cheaper than other parts of the market. In many cases their share prices have been unfairly punished, simply because of their ties to the UK.
Barnett thinks the outlook for the UK economy is much brighter than many people think. Over the course of 2019 rising household incomes and employment could boost consumer spending and economic growth. Providing domestic companies can keep growing their profits, and the UK economy remains robust, their shares could rise once investor sentiment changes. Though of course there are no guarantees.
Find out more about the investment trust, including charges and how to invest
Important notes
This article isn't personal advice. If you're not sure whether an investment is right for you please seek advice. If you choose to invest the value of your investment will rise and fall, so you could get back less than you put in.
Daily market update emails
FTSE 100 riser and faller updates
Breaking market news, plus the latest share research, tips and broker comments
Register