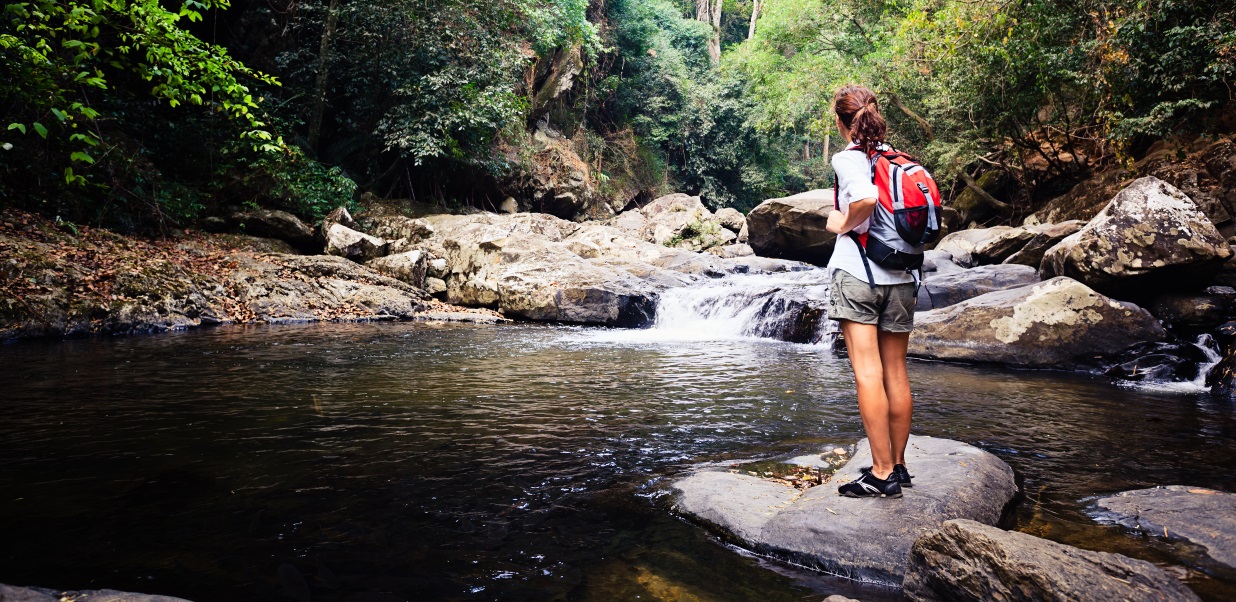 Important notes
This article isn't personal advice. If you're not sure whether an investment is right for you please seek advice. If you choose to invest the value of your investment will rise and fall, so you could get back less than you put in.
Investors typically diversify their portfolio across the globe by splitting their investments into two camps – developed and emerging markets.
But there's a third member of the investment family that often gets overlooked – the frontier market.
What's the difference?
Let's think of developed markets as the older brother of the family. They've usually reached a greater level of maturity and are the most economically and politically advanced. Income per person is generally higher, and these markets tend to offer a more stable backdrop for businesses to set up and grow.
The UK, US, Australia, and some European countries, like Germany and Switzerland, are some of world's most advanced economies and are therefore classified as developed markets.
Emerging markets are more like the teenage wild child of the family. In short, they're less mature and in the process of rapid growth and development. The potential for higher rewards is much greater, but this goes hand in hand with greater risks.
Growing into a developed market isn't easy and there will be stumbling blocks along the way. Some look to the well-trodden path of the older brother for political or central bank policy inspiration. But others will innovate in different ways in order to take on their Western counterparts.
Brazil, Russia, India and China (once coined the BRICs) are good examples of emerging markets. They've grown significantly over the years, but for different reasons. Brazil has a vast store of natural resources that it exports overseas. China, on the other hand, is trying to reduce its reliance on export-led growth, to focus on domestic consumption.
Frontier markets – the baby of the family
Lastly, we have the youngest sibling, the baby, or the "frontier" markets. They're too small, or wealth distribution is too uneven, to be classified as emerging markets.
The biggest companies in frontier markets are also generally much smaller than the biggest ones in developed and emerging markets. And there are usually tighter restrictions on who can own the shares of frontier markets companies. Fewer foreign investors can invest directly, and there could even be restrictions on local private investors too.
These markets aren't always as volatile as you might suspect and they can bring useful diversification to a broader portfolio. This is because they tend to have fewer links with other global markets and are less intertwined with each other. So they often behave differently to other emerging and developed markets, though they're still high risk.
All investments can fall as well as rise in value so you could get back less than you invest. Past performance is not a guide to the future.
Frontier market in focus – could Africa be the new China?
Frontier markets include countries as diverse as Vietnam, Nigeria, Croatia and Kenya.
While they're currently behind wealthier and more-populous countries, like India and China, they're catching up.
Take Sub-Saharan Africa. Its population is set to double over the next 30 years, adding an additional 1bn people. In fact, Africa is expected to account for more than half of global population growth between now and 2050.
Some African countries have already enjoyed sustained economic growth for a number of years, supported by rising commodity prices, which boosts the money made from exporting natural resources, and foreign investment. The growing use of smartphones and the internet could also be a boon for the telecoms sector and encourage consumer spending.
But the next leg of Africa's success might be down to manufacturing and exporting goods, rather than the services sectors. Similar to what happened to other developing countries such as China. Africa makes up less than 2% of global manufacturing at the moment, which means there's plenty of room for growth.
There will be challenges though. A fast-growing population, for example, can make it tougher to eradicate poverty, achieve greater equality, combat hunger, and improve health and education. Violence and conflict are also still prevalent in some areas. The risks shouldn't be overlooked.
The opportunities on offer are vast. But defining the winners from the losers isn't easy. We think broader exposure to frontier and emerging markets is a good initial approach for most portfolios. Funds that offer exposure to specific countries or regions can then be added to more diversified portfolios that can afford to take a little more risk.
Find out more about emerging markets
Important notes
This article isn't personal advice. If you're not sure whether an investment is right for you please seek advice. If you choose to invest the value of your investment will rise and fall, so you could get back less than you put in.
Daily market update emails
FTSE 100 riser and faller updates
Breaking market news, plus the latest share research, tips and broker comments
Register