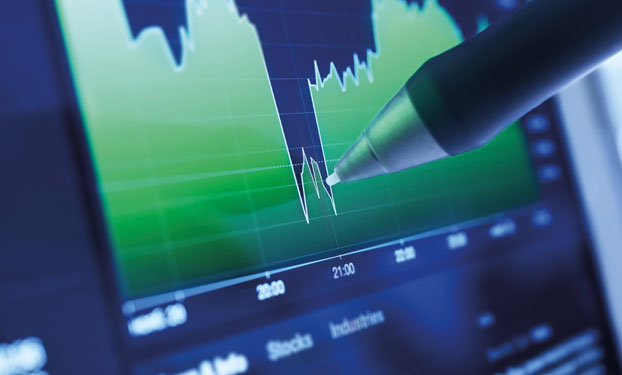 Jonathon Curtis 22 January 2019
No news or research item is a personal recommendation to deal. All investments can fall as well as rise in value so you could get back less than you invest.
Investment trusts have been around for over 150 years . They were set up so people could invest in a broad range of investments through a single investment, and are still popular today. That's because they combine lots of the advantages of funds (unit trusts and OEICs), with some unique features that can boost long-term performance.
There's no such thing as a free lunch though. Some of these features increase risk and it can take more time and effort to choose and manage a portfolio of investment trusts.
Let's look at some of these features in more detail, including what you need to think about if you're thinking of buying investment trusts.
Investment trusts vs funds
Investment trusts and funds are similar. They both let lots of investors pool their money together and invest in a range of shares, bonds, or other assets. They're effective and efficient in helping you get a good range of investments, even if you're only investing a small amount of money.
The differences are important though.
Perhaps the biggest difference is their structure. Funds are 'open-ended' whereas investment trusts are 'closed-ended'.
These are wonderful examples of financial jargon. But 'open-ended' means units can be created or cancelled to match investor demand, while 'closed-ended' means there are a fixed number of shares.
It's the 'closed-ended' nature of investment trusts that is one of their greatest benefits – the potential to buy shares for less than they're worth, or sell them for more. It's known as buying at a discount, or selling at a premium.
Discounts and premiums
Sometimes an investment trust's share price can fall below the value of its assets (known as the net asset value, or NAV). When this happens the shares trade at a 'discount'. If the price is higher than the NAV they trade at a 'premium'.
Why does this happen?
Demand for an investment trust is affected by investor sentiment, as well as the value of the investments it holds. If investors are confident or worried, their buying and selling could cause the share price to move more than the underlying asset values. This creates the discount or premium.
You can find out how much an investment trust is trading at a premium or discount by looking at the 'Premium/Discount' figure. If the number is positive, the trust's trading at a premium, if it's negative, it's trading at a discount.
The 'open-ended' nature of funds means they don't trade at discounts or premiums. When more investors want to buy units than sell, the fund manager can issue more to meet demand. If there are more sellers than buyers they'll cancel units. This means the value of a fund's units always reflects the value of its underlying assets.
Risk and reward
Investment trusts can borrow money to invest. This is known as 'gearing'. It often takes the form of a bank loan, which the trust's manager will invest with the aim of making a higher return than the interest they pay on the loan.
If the investment trust does well, the gearing can increase gains. But gearing also increases any losses so it's a higher-risk approach.
Funds can't use gearing to potentially boost returns. That's one of the reasons why investment trusts have often performed better than funds . But there's no guarantee that gearing will increase returns in the future.
Not all investment trust managers use gearing though. And those that do normally don't borrow more than 20% to 30% of the value of the investments.
If you're going to invest in an investment trust, it's important you're comfortable with its level of gearing. You can find out how much gearing is used by looking at the 'Gross gearing' figure on the investment trust's 'At a glance' page. The maximum gearing a trust can use is usually found in its annual report, which can be downloaded from the trust's page on the HL website.
Dividend heroes
Investment trusts can hold back up to 15% of the income their investments generate each year. It's put in a pot called the 'revenue reserve'. If dividends fall in any year the manager can dip into the reserve to make up any shortfall. This means investment trusts can smooth out the dividends they pay.
Some trusts have used the revenue reserve to great effect, and have increased the income paid out for many years in a row. There are trusts that've grown their dividend every year for forty or fifty years . You can see an investment trust's recent dividend history on the 'Dividends' tab. Remember past dividends aren't a reliable indicator of what you might get in the future.
Not all investment trust managers hold back income though. Some are more focused on growth and place less importance on dividends. You'll find the trust's objective on its 'At a glance' page.
Funds have to pay all the income they generate to investors, or reinvest it back into the fund. They can build excellent long-term track records of dividend growth, but don't have the same flexibility to potentially deliver growth year in, year out.
Our view
Investment trusts are a great way to invest in a range of areas, whether it's shares, bonds, or other assets that are harder to invest in through funds, like property. They come with some unique benefits, but you have to weigh them up against the extra time involved monitoring premiums and discounts, as well as the added volatility that comes with gearing.
Ultimately, the manager of an investment trust or fund is key to its future performance. Sometimes a manager will run both a fund and an investment trust that are very similar to each other. We think you're better off finding out if a manager's one of the best in their area – not whether they manage an investment trust or a fund.
Before you invest, make sure you check the risks and charges specific to that investment trust.
Editor's choice: our weekly email
Sign up to receive the week's top investment stories from Hargreaves Lansdown
Please correct the following errors before you continue:
Hargreaves Lansdown PLC group companies will usually send you further information by post and/or email about our products and services. If you would prefer not to receive this, please do let us know. We will not sell or trade your personal data.