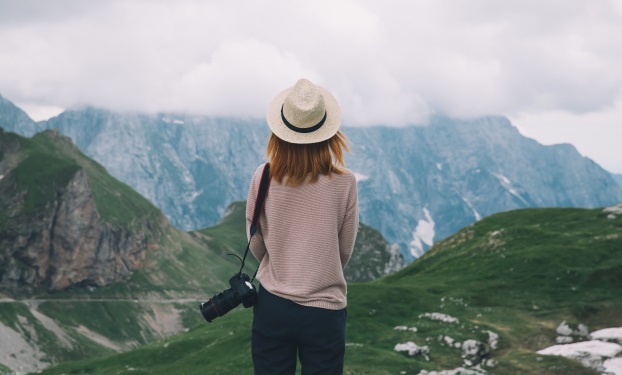 Richard Troue 18 January 2019
No news or research item is a personal recommendation to deal. All investments can fall as well as rise in value so you could get back less than you invest.
Anyone who's ever made a New Year's resolution will know they're harder to keep than to make. It's often not long before temptation sets in, life gets in the way, or your enthusiasm dies off.
It's the same in most walks of life. Even the best-laid plans can go off track, no matter how carefully they're made. It's our ability to cope and adapt when this happens that's the difference between salvaging things and letting them slip away.
This is as true when it comes to investment as anything else.
"Have a plan and stick to it" is usually one of the first investment tips people are given. But this is easier said than done when stock markets are tumbling.
If you can stay calm it's possible to turn what looks like a disaster into a great opportunity. The best investments are often made when the outlook's grim. And it's hard to relate to unless you've experienced it.
Consistency counts
That's why, when it comes to active fund managers, we look for great track records and lots of experience. They've seen it all before. The good times and the bad. They know what's worked for them and what hasn't. They've had time to refine what they do, and we can see they've stuck to their plan through thick and thin. Past performance isn't a guide to the future though.
All fund managers go through good and bad patches. Some will do better when stock markets are growing, others will fare better in the tougher times. They'll all tell you they've got a plan, but until they've proved it works AND that they'll stick to it, we don't consider them for the Wealth 50.
A great track record, plenty of experience, and a consistent approach can really stand out during uncertain times and when stock markets are falling. Not because the fund will be immune. It won't. But because you'll be more confident of the manager's ability to deliver attractive returns in the long run. All investments fall as well as rise in value, so you could get back less than you put in.
It's good to have a mix of fund managers who invest differently so your portfolio isn't reliant on just one or two. This is why the Wealth 50 exists. To highlight to you a selection of funds you can choose from, run by tried and tested fund managers, that we feel have excellent long term prospects.
Find out more about the Wealth 50
This article, like the Wealth 50, isn't personal advice. If you're not sure an investment is right for you please take advice.