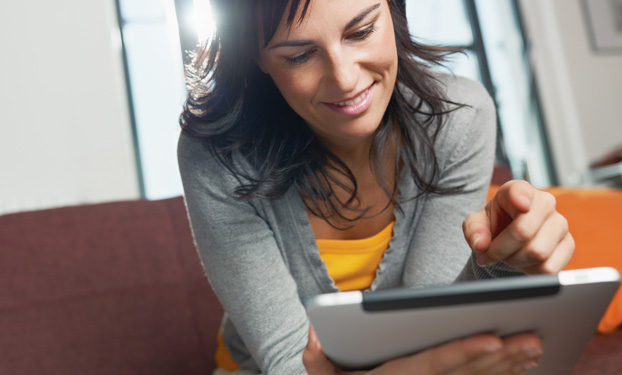 Jonathon Curtis 23 January 2019
No news or research item is a personal recommendation to deal. All investments can fall as well as rise in value so you could get back less than you invest.
Nick Train's changed little in the portfolio, in line with his long-term approach
NAV and share price increased 13.1% and 13.2%, respectively
Annual income paid increased 7.7% to 15.3p per share
The manager thinks companies' success depends on how they adapt to technological change
Nick Train has become well-known for his simple investment philosophy. He aims to buy and hold great companies, and do little else. He's managed Finsbury Growth & Income Trust since December 2000 and by sticking to this approach he's delivered excellent long-term results for investors. Past performance isn't a guide to future returns though, and the trust will suffer setbacks sometimes too.
Train invests in a small number of companies, and doesn't invest much in big sectors like oil or mining. If these deliver strong, sustained growth the trust could fall behind the market.
We continue to rate Train as an exceptional manager. We expect him to continue performing well for investors over the long-term, though there are no guarantees.
How's the trust performed?
The trust's share price rose 13.2% over the 12 months to 30 September 2018. Its net asset value (NAV) increased 13.1% over the same period. That's significantly more than the FTSE All-Share's increase of 5.9%. Past performance doesn't guarantee or indicate future returns.
Some of the biggest contributors to performance included London Stock Exchange and financial software company Fidessa. The weakest performers were investment managers Rathbones and Schroders, and accounting software provider Sage Group.
In recent months, the trust's fallen due to the market volatility we saw at the end of 2018. Despite the drop, it still managed to do better than the FTSE All-Share index, which fell further. As always we think it's important to focus on the long term.
Annual percentage growth
Dec 13 -
Dec 14
Dec 14 -
Dec 15
Dec 15 -
Dec 16
Dec 16 -
Dec 17
Dec 17 -
Dec 18
Finsbury Growth & Income Trust
5.9%
12.4%
12.6%
21.5%
-0.9%
FTSE All-Share
1.2%
1.0%
16.8%
13.1%
-9.5%
Past performance is not a guide to the future. Source: Lipper IM to 31/12/2018
Two dividends were paid during the period under review. 7.2p per share was paid on 17 May 2018 and 8.1p per share was paid on 9 November 2018. The total of 15.3p is a 7.7% increase on the dividend paid over the previous 12-month period. Past income isn't a reliable guide to future income, and dividends will vary.
How's the portfolio changed?
In keeping with his buy-and-hold tradition, Nick Train has changed little in the portfolio. He hasn't invested in any new companies. Dr Pepper Snapple and Fidessa were both taken over by other companies, and the last of the Kraft Heinz shares were sold. With the removal of these companies, the portfolio's become even more concentrated. With just over 20 holdings, each one can make a big difference to performance, but it's a higher-risk approach. Details of the risks and charges are shown in the Key Investor Document.
Manager's outlook
Unlike many other investors, Train isn't particularly worried about Brexit, trade wars, or rising interest rates. He's approaching the fourth decade of his career and has seen many other political and economic scares over the years. In his view the market's made it through most of them and he doesn't think now will be any different.
The thing he thinks most about is technology transformation. He invests in companies he thinks will thrive with the change. He expects those using technology to reach more customers, such as Burberry and RELX, to do well. He also thinks brands cherished by consumers will be resilient to technology disruption. Mondelez, for example, owns both Oreo, the biscuit with the most online sales in the US, and Cadbury, the chocolate with the most online sales in the UK.
He hasn't got everything right though. Sage, the accounting software company, has fallen behind its competitors who've shifted away from traditional 'desk top' software to 'cloud-based' services. Greene King, the pub estate owner, has been under pressure from online meal-ordering services.
They serve to reinforce his view that technology is only going to become more important than it already is to the success and failure of companies in the future.
The trust currently has a holding in Hargreaves Lansdown plc.
FIND OUT MORE ABOUT FINSBURY GROWTH & INCOME INVESTMENT TRUST INCLUDING CHARGES