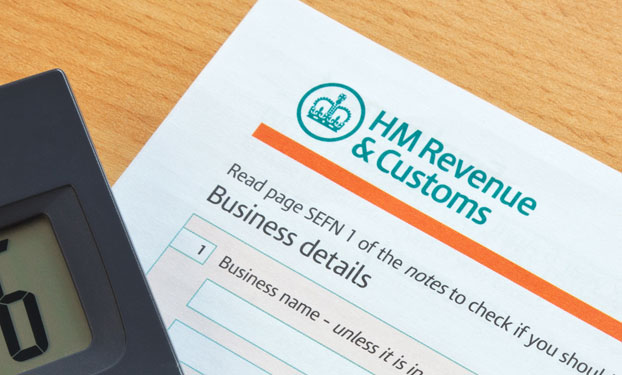 20 March 2018
No news or research item is a personal recommendation to deal. All investments can fall as well as rise in value so you could get back less than you invest.
At least £15 million to be returned to over 150,000 HL investors
Loyalty bonuses are not taxable
Good news and a victory for investors. Our legal challenge has been successful and the tax tribunal has ruled that loyalty bonuses aren't taxable.
A loyalty bonus is a discount on a fund's ongoing charges, which saves investors money. We introduced them over 15 years ago, and hundreds of thousands of clients have enjoyed significant savings since then.
At the time we consulted HMRC about their tax position, and it was clear that as a refund of charges, they wouldn't be taxable.
But in March 2013, HMRC changed its position, and said rebates of annual charges (such as loyalty bonuses) paid on funds held outside ISAs or SIPPs should be taxed as income and paid net of basic rate tax.
We thought this was an unwarranted attack on private investors, so we challenged HMRC, taking our case to the tax tribunal.
The tax tribunal has just ruled that loyalty bonuses aren't taxable.
The ruling should see money returned to investors, with no need to declare these discounts on tax returns in future.
HMRC has two months to lodge an appeal, so the champagne is on ice until any appeal is over. Until then, the money withheld could still be owed to HMRC, so we'll wait for a successful conclusion before returning it to clients.
We'll write to everyone affected as soon as we know more.
The HMRC challenge (25 March 2013)
HMRC moved the goalposts in 2013. In a setback for ordinary investors, they said:
"The payments made to investors are (in tax terminology) 'annual payments' and therefore subject to Income Tax in accordance with S683 Income Tax (Trading and Other Income) Act 2005." We disagreed.
The 'discount tax' started on 6 April 2013 and applies to all investment services who rebate charges in this way, not just HL.
Our legal challenge
In September 2013, we launched a legal challenge on behalf of the hundreds of thousands of investors who are being penalised by this decision. The cost of this challenge is being met entirely by Hargreaves Lansdown.
Impact on investors
We continue to pay loyalty bonuses to clients. But since 6 April 2013, these bonuses have been paid after deducting a 20% provision for tax. This money is in part being held by HMRC and part by HL. The reason we did this was to avoid creating large and unexpected tax bills for clients in the future if our legal challenge proved unsuccessful.
We advised investors to include loyalty bonuses as income on their tax returns. Basic rate taxpayers suffer no further tax charge, higher and additional rate taxpayers could be liable to either an extra 20% or 25% tax.
Next stages and what investors should do
Investors should do nothing yet because HMRC may appeal.
If HMRC don't appeal, we'll work with them to return the amounts withheld to clients. We'll also stop deducting the 20% provision from future loyalty bonuses. Clients who've already completed a tax return including loyalty bonuses will be able to amend their return and reclaim any higher or additional rate tax that's been paid.
If HMRC do appeal, we'll wait until the appeal is decided before taking any action. In the meantime we'll continue to deduct the 20% provision. Clients should include loyalty bonuses as income on their tax returns. We'll write to clients once we know the result.
FAQs
How are ISAs and SIPPs affected?
The "discount tax" doesn't apply to loyalty bonuses paid into ISAs or SIPPs, and doesn't affect ISA and SIPP contribution allowances.
How does the Personal Savings Allowance or the Dividend Allowance fit in? Could these income payments be tax free anyway?
No. HMRC's challenge is that loyalty bonuses are income, not interest or dividends, and so neither of these allowances apply.
Do loyalty bonuses need to be declared on a tax return?
Until we know whether HMRC will appeal the ruling, we suggest investors continue treating loyalty bonuses as they do today.
Non-taxpayers and basic rate taxpayers don't need to take any action.
Higher and additional rate taxpayers should declare loyalty bonuses paid in the Fund & Share Account on their tax return and additional tax above the 20% rate reserved is payable. Loyalty bonuses paid in the ISA and SIPP do not need to be declared.
N.B. Loyalty bonuses received by overseas investors, companies and charities are not required to be paid with the deduction of tax. Therefore loyalty bonuses on these accounts have been paid without the deduction of an amount equivalent to the basic rate tax.
This article isn't personal advice. We are not tax advisers, if you are unsure how you are personally affected please seek advice.