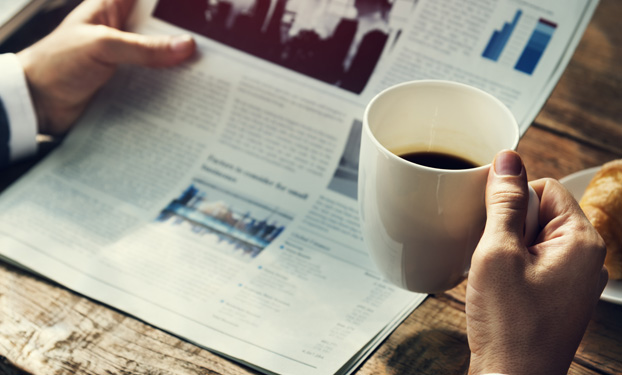 Dominic Rowles 12 August 2019
No news or research item is a personal recommendation to deal. All investments can fall as well as rise in value so you could get back less than you invest.
The UK smaller companies market continues to present exciting opportunities
NAV fell 6.4% compared with a fall of 6.1% for the trust's benchmark
Share price fell 9.0% as the discount widened over the year
Proposed total annual dividend of 23p, a year-on-year increase of 9.5% although income is variable, not guaranteed
Smaller companies are some of the most dynamic and creative businesses on the planet. Many are not well known or widely researched which opens up the potential for eagle-eyed investors to spot hidden gems. We think they've got great long-term potential, although they're higher-risk than larger companies.
Neil Hermon's managed the Henderson Smaller Companies Investment Trust since November 2002 and it's performed well over that period. An investment of £10,000 made when he took control would be worth £139,169* although past performance isn't a guide to the future.
Past performance is not a guide to the future. Source: *Lipper IM to 31/07/2019
The manager has the flexibility to use gearing (borrowing to invest) and derivatives, which adds risk. The trust also carries a performance fee. Investors should make sure they're comfortable with the risks and charging structure, details of which can be found in the latest annual report and accounts and Key Information Document.
Portfolio review
The trust's NAV fell 6.4% in the year to the end of May. That's 0.3% less than the return achieved by the broader UK smaller companies market. This is only the second year of the manager's 16 year tenure that he's failed to match or beat his benchmark. There are no guarantees this stellar track record will continue though.
One of the weakest performers was Victoria, a floor coverings maker. The company recently expanded into the European ceramic market through acquisitions in Spain and Italy. But the expansion coincided with a slowdown in business levels and left it with uncomfortably high debt. The manager later sold his shares.
Relative returns were also held back by a lack of exposure to some of the strongest-performing smaller companies such as bakery Greggs and retailer Dunelm.
In contrast, an investment in translation services company RWS Holdings rose 75.6% over the year, boosted by the strong performance of recent acquisition Moravia.
Recent investments include Vitec, a leading maker of specialist camera, lighting and sound equipment. Although the camera market has largely shifted to mobile phones, the manager thinks there's still an active professional and amateur photographer market prepared to buy high quality equipment. He feels the company could benefit from small acquisitions of niche companies in the future.
Manager's outlook
With less than three months to go until we're supposed to leave the European Union, there's no clarity over what deal, if any, the UK will end up with. Hermon thinks the uncertainty could weigh on consumer and business confidence and delay investment and purchasing decisions, thereby causing a drag on economic growth.
It's not all bad news though. The manager thinks the share prices of many UK smaller companies don't reflect their long-term prospects. This, combined with a weak sterling, has made them more attractive to overseas buyers and increased merger and acquisition activity. He expects this trend to continue and potentially benefit the trust's performance in the long-run.
Overall this was a disappointing year for the trust but the manager believes the companies he invests in are in good shape. The smaller companies market continues to throw up exciting opportunities and he remains confident in the trust's long-term potential.
More about this Trust, including charges