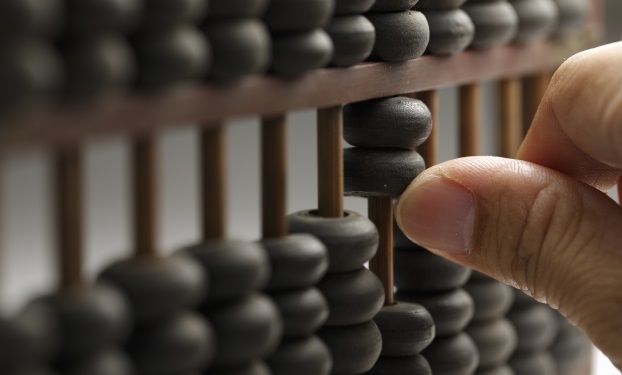 Richard Troue 22 January 2019
No news or research item is a personal recommendation to deal. All investments can fall as well as rise in value so you could get back less than you invest.
Markets can be easily distracted, and in 2018 they chased a few different stories.
It wasn't just Brexit. Trade wars, the Beast from the East, riots, cryptocurrencies, interest rates, quantitative tightening, Italy and even China's constitution were given as just some of the reasons for what the market did in 2018.
After a calm 2017, markets became more temperamental last year, reacting to most of what they saw. It meant, almost no matter what you invested in, you lost money during 2018.
So what are you to do?
Events often leave a dent on markets at the time, but over years, rather than weeks or months, their impact becomes far less significant.
That's because, in the long-run, markets follow company earnings. And companies are created and incentivised to grow those earnings. They do this by serving customers' needs, innovating, and accessing new markets. This doesn't disappear when politics or economics look more difficult. Good businesses tend to prevail and the best might even get stronger.
To prove the value of thinking long-term, our data goes back to 1988. Since then, once you look at periods of 13 years or more, there hasn't been a period in which you would have lost money or failed to beat inflation. The longer you invest, the better your chances of making money are.
In its best 13 years, the market turned £1,000 into £5,523, while in its worst you got £1,457, comfortably ahead of inflation. Although, of course, past performance isn't a guide to the future. The value of investments will fall as well as rise.
How did the HL Multi-Manager Funds fare in 2018?
Our funds experienced a UK divide. Those with exposure to the UK didn't beat their respective benchmarks. While those without UK investments – HL Multi-Manager Asia & Emerging Markets and HL Multi-Manager European – outperformed.
Naturally, when any of our funds doesn't beat its peers, we're disappointed. But a year is a short timeframe. One mile doesn't make a marathon. We want to grow your money over decades. And to win an endurance race, you don't need to break the mile record. You need patience to pace yourself, and stamina to keep going. We think our funds are well placed to do this.
Past performance isn't a guide to the future. Source: Lipper IM to 31/12/18.
*n/a - full year performance not available.
Looking for the best investors
2018 has been difficult for our funds because the UK fell further out-of-favour with investors. Lots of our funds have a UK bias, particularly to higher-risk small and medium-sized businesses. So when UK companies struggle, particularly when compared globally, our funds feel the pain.
So why do we think our funds are well placed?
Our UK bias isn't new. Since we launched our first fund 17 years ago, we've had one. Not because we think UK businesses are better than overseas companies. But because our analysis shows that the UK is home to many of the best investors in the world, and that's what we focus on.
We focus on great fund managers, rather than move our portfolios around based on which area of the world or market is performing well. Over the long-term, great fund managers have proven their talent outweighs the conditions they're in.
HL Multi-Manager Special Situations Trust was launched in 2001, here's how our UK managers have performed.
Chart showing relative performance against US and UK markets
Past performance isn't a guide to the future. Source: HL, Qlikview. Correct as at 30/11/2018.
For the first six years, until 2007, the UK significantly outperformed the US but since then, it's been the reverse. Which means our UK managers enjoyed a tailwind for six years but have faced a headwind for the past 11. And in 2018, it turned into somewhat of a gust.
But our UK managers have just over doubled the return from the UK stock market – quadrupling our initial investment. They've handsomely beaten the US market, which has been somewhat of an investment darling over the past decade, although past performance isn't a guide to the future.
Past performance isn't a guide to the future. Source: Lipper IM to 31/12/18.
Market valuations
Valuation is another reason we're optimistic about our UK exposure.
During the last 11 years, as US shares have performed well, they've become relatively more expensive based on price-to-earnings ratios. By our measure, the US market as a whole has only been more highly valued once in the last thirty years. This was back in 2000, now known as the "tech bubble". And what followed was UK outperformance – between 2001 and 2007.
Importantly, this isn't to say we're about to see a repeat episode. The US may well continue to perform strongly and its valuation could still rise. Lots of investors still think its economy is in good health, and that US businesses are cutting edge.
But our experience tells us that when a market reaches high valuations like we're seeing in the US, the risk when owning big proportions of it increases. Think of the old saying, "the bigger they are, the harder they fall".
The UK won't have an easy ride in 2019 either. We all know there are challenges ahead. But we aim to look at markets dispassionately, and on valuation terms the UK looks much more attractive than the US. This is backed up by its yield too.
Our home market currently offers a yield of 4.4%. It's only been higher once in the past 20 years. For investors who need income, this is not to be dismissed. And for those looking for growth, a high yield has historically signalled a good entry point. Although yields will vary and aren't a reliable indicator of future income.
Looking ahead
Hindsight often turns what seemed like a catastrophe into an investment opportunity. Even the 2008 global financial crisis seems like a great buying opportunity now, some ten years on. Of course, hindsight isn't something we have at the time. But we think the difficulties facing the UK at the moment could spell an opportunity. Brave buyers can buy at attractive prices.
2019 is likely to bring more uncertainty. But we'll continue to do what we do best – look for exceptional fund managers, wherever they're based. We'll rebalance the portfolios where needed and make sure your money stays well positioned to deliver on your goals over the next decade.
We think the work involved in running our funds – and the potential results – more than justify the additional costs associated with a multi-manager approach. Remember, like all investments they can fall as well as rise in value so you could get back less than you put in. This article is not personal advice – if you are unsure where to invest, please seek advice.
The HL Multi-Manager Funds are run by our sister company, HL Fund Managers Ltd.