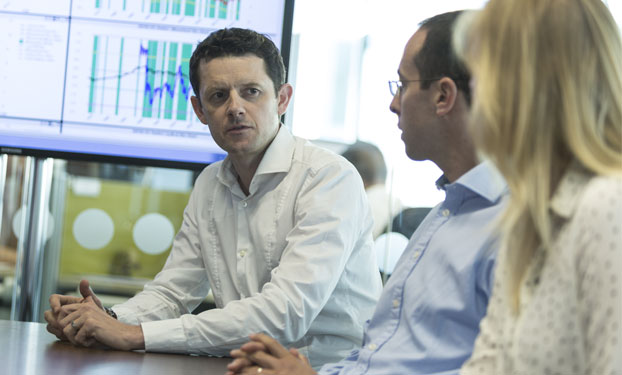 Jonathon Curtis 19 September 2018
No news or research item is a personal recommendation to deal. All investments can fall as well as rise in value so you could get back less than you invest.
The Wealth 150 is our way of letting you know about our favourite funds. Since it started in 2003 countless UK investors have used it to help make their investment decisions. That's a big responsibility. So when deciding which funds make it onto the list, we take it very seriously.
But how do we select funds for the Wealth 150?
It's a question we've been asked many times. The first thing to know is it's really about the fund manager and their style, not the fund itself. Past performance doesn't tell you much if a fund's had different managers in recent years.
If a fund ends up on the Wealth 150, it's because we've taken the time to understand the manager's approach, and they've shown they've got real skill. We don't take payment or commission for these funds to be on the list. There are so many different funds to choose from, so we simply want to help by letting you know about the ones we think have real potential.
Experience counts
The longer a manager has run funds, the better. Experience counts for a lot in investing. Veteran managers have dealt with more market cycles, investor fads and unexpected events. They've probably also made more mistakes, which means they've got experience they can learn from.
We generally look for at least seven years' fund management experience. Working as an analyst or a fund consultant doesn't count. We only consider the years where it's the manager calling the shots.
Proof is in the performance
The manager needs to have beaten their benchmark over the long term. We don't expect it every year – that's almost impossible. But the more consistently they've done it the better.
How the manager's achieved that performance is just as important. Our analysts break down a fund to show how each part's done. That way we see what value a manager's added by selecting great shares or bonds. This is what we really like to see. The breakdown also shows the impact of a manager's 'style' – investing in certain sectors, geographies or types of companies.
How the manager's performed in the past doesn't guarantee they'll be successful in the future. But we want to see they've got the skills to have consistently beaten their benchmark over the long term.
Don't forget the downside
With markets rising for so long, it's easy to forget they do fall. But they can, and eventually will. So we like managers who've done well over a full market cycle, including both the ups and the downs. It's normal for a manager to go through a rough patch in falling markets. We're happy to keep backing them if we think their performance will come good in the long run. Investments will fall as well as rise in value, so you could get back less than you put in.
It's also important to know a manager's thought of the downsides. Some portfolios are naturally more cautious than others. But even the adventurous ones need to think about the risks.
Dream teams
Fund managers rarely work alone. There's usually a team behind them. Often the team does a lot of the research and sometimes makes suggestions on where to invest.
That's why we're interested in how the team behind the fund is made up – how big is it? What input do people have? How long have people been there? Have there been any recent changes?
In the end though, we prefer a fund to be led by the manager, not the team. We like managers who can make decisions quickly, rather than by long committee meetings. We want an individual to take responsibility for how the fund does.
Lasting impressions
There's no substitute for meeting managers face to face. We've met every manager on the Wealth 150, and we like to meet them at least once a year. Some managers we've met dozens of times. We'll ask lots of questions and challenge them. Not to make them feel uncomfortable, but to really find out about them and their fund.
What's their background? What's their investment philosophy? How do they put the portfolio together? What's their motivation? Why's the fund performed like it has?
Ultimately, we want to come away feeling confident enough to add them to the Wealth 150. Sometimes we'll meet a manager who's not quite there but we think has potential. So we'll keep them on our radar. And unfortunately sometimes we lose confidence in a manager and we'll remove their fund from the Wealth 150.
There's no magic formula for how funds make it onto the Wealth 150. It's part science, part art. We've continually developed our methods over the years and we'll keep improving them. We think the Wealth 150 is one of the best tools available to help you choose funds with confidence. We put a lot of time and effort into it, to make it easier for you to make decisions. And we'll keep on striving to make the best even better. The Wealth 150 doesn't provide advice on where to invest, so if you're ever unsure which investment is right for you, contact us for advice.
Read more about our fund research