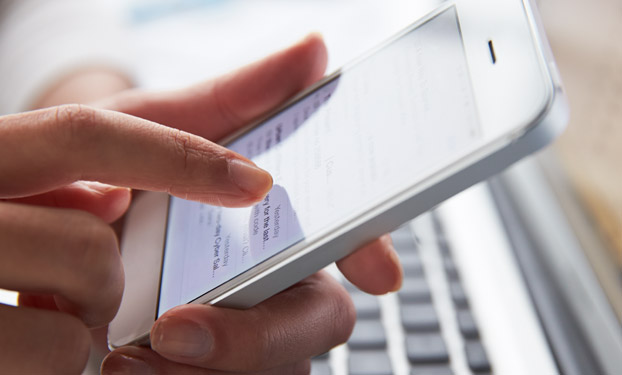 Nadeem Umar 29 March 2019
No news or research item is a personal recommendation to deal. All investments can fall as well as rise in value so you could get back less than you invest.
With the end of the tax year fast approaching, our experts on the helpdesk get thousands of questions about pension contributions.
We've answered the most common below.
Remember, it takes just a few minutes to make a pension contribution to the HL SIPP (Self-Invested Personal Pension) and you could benefit from up to 45% tax relief from the government.
With your debit card to hand, it's easy to add money online. You can't usually take money out of your pension until you're 55 (57 from 2028). Tax rules can change over time and the tax relief you receive depends on your circumstances.
This is not personal advice. If you are unsure of the suitability of an investment for your circumstances, please seek advice.
Q. How much can I invest in a SIPP before 5 April?
You can usually add as much as you earn or £3,600, whichever is higher, and receive tax relief each year. There's an annual allowance (£40,000 for most people, but could be lower for some) which limits the amount you can pay into your pension. Each contribution includes the money you put in, as well as what the government adds in tax relief.
More about paying into pensions
Q. How much tax relief could I get?
No matter how much tax you pay, the government will always add 20% in tax relief to your pension. This includes children and other non-taxpayers. You just need to be a UK resident under 75.
So if for example you put in £800, the government will add an extra £200, bringing the total amount to £1,000.
You should make sure you don't contribute any more than 100% of your earnings after tax relief has been received, or £3,600 if this is greater. The annual allowance might restrict the amount of tax relief you can benefit from.
If you pay higher-rate tax (40%) you can claim up to a further 20% in tax relief through your tax return or local tax office. Top-rate taxpayers (45%) can claim back up to a further 25%. You must pay enough tax at the relevant rate to claim back the full amount.
Tax rates are different for Scottish taxpayers.
Use our tax relief calculator to see how little a pension contribution could cost you.
Q. Last year I didn't use my annual allowance. What can I do?
If you haven't used your full annual allowance from previous years, you might be able to carry it forward and use it in the current tax year. This could mean you can make a contribution of up to £160,000 in some cases.
Q. How do I add money to the HL SIPP?
You can make an online contribution to the HL SIPP in just a few minutes with your debit card and secure up to 45% tax relief. If you want to claim tax relief this tax year you need to do it no later than 5 April. Remember, once in a pension you can't usually take it out until 55 (57 from 2028).
Before applying, please make sure you understand the risks and our terms and conditions (including tariff of charges) plus the key features (including the contribution checklist and important investment notes).
Investments can go down as well as up in value, so you could get back less than you put in. This article isn't personal advice. The HL SIPP is for people who want to choose their own investments. If you're not sure what to do we can put you in touch with an adviser.
Make a SIPP contribution by phone: 0117 980 9897.
Q. Can my employer pay into my SIPP?
Yes, your employer can make contributions to your HL SIPP.
If your company is already registered to your account, simply log in as normal and click the blue 'Top up' button from the main menu. Here, you'll see the 'Employer contribution' tab, where you can make gross contributions to your SIPP with a company debit card.
Before applying please read the key features (including the contribution checklist).
Unlike a cheque or bank transfer, you won't have to wait for the cheque to arrive or your money to clear. It'll be available to invest right away.
If your company isn't registered with us, please send us your details. We'll need: company name, address, registration number, and a point of contact. You can send these in a Secure Message from your account or by email, but please allow a couple of working days for us to process the request.
Once we've registered your company, you'll be able to make employer contributions with your debit card.
Otherwise, if you'd like to make a payment today, please call us on 0117 980 9926.
If you aren't authorised to make payments on behalf of the company, your employer can pay in by cheque, bank transfer, and/or Direct Debit. Employer contributions are paid gross. This means basic-rate tax relief is not deducted from the contribution. We also accept employee contributions which are paid by the employer and deducted from net pay (after tax and National Insurance).
how to make a SIPP contribution
Q. I don't have an income from employment this year, can I still top up my SIPP?
Every UK resident under 75 can save money into a pension and get tax relief – even if they don't work or pay tax. The maximum amount you can contribute is £3,600 each tax year.
But you don't have to pay the full amount. You just pay in £2,880 and the government will add £720 automatically. This is a popular way for many people to save into a pension on behalf of their children or a non-earning spouse or partner.
Q. Do I have to choose investments before 5 April?
No. If you're not sure where to invest now, you can add money to your SIPP today and secure up to 45% tax relief.
You can choose your investments when you're ready.
Make a SIPP contribution today
Q. I'm ready to invest now. What are my options?
The HL SIPP is a type of pension that lets you choose your own investments from a large selection. If you want to choose investments for your SIPP now, you might find our last-minute investment ideas helpful.
With the freedom and flexibility of a SIPP also comes the responsibility. You'll need to be comfortable making your own investment decisions. And there's always risk with investing because the value of your investments can go down as well as up, so you could get back less than you put in.
Three investment ideas for last-minute SIPPs
If you have any questions, just give us a call on 0117 980 9926. As the end of the tax year is so close, we've extended our opening hours:
| Date | Helpdesk opening hours |
| --- | --- |
| Saturday 30 March | 9.00am-5.00pm |
| Sunday 31 March | 10.00am-3.00pm |
| Monday 1 April | 8.00am-8.00pm |
| Tuesday 2 April | 8.00am-8.00pm |
| Wednesday 3 April | 8.00am-8.00pm |
| Thursday 4 April | 8.00am-10.00pm |
| Friday 5 April | 8.00am-Midnight  |