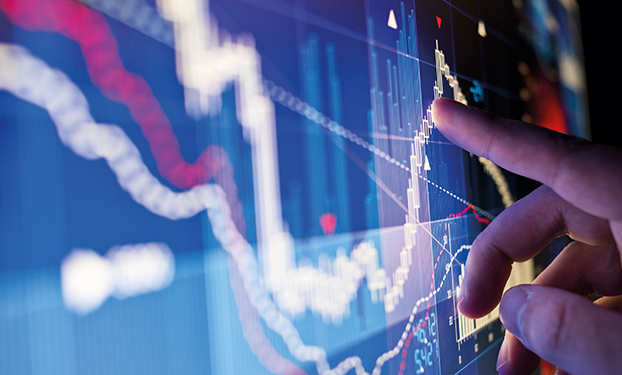 Alastair Billing & Brendan Hill 27 November 2018
No news or research item is a personal recommendation to deal. All investments can fall as well as rise in value so you could get back less than you invest.
It's well known that the pound fell sharply in 2016 following the UK's vote to exit the European Union.
It's been more than two years since that landmark vote, and currency markets have been anything but predictable. With the date of the UK's formal exit in March 2019 fast approaching, Brexit continues to dominate headlines.
Here are some key events in the Brexit timeline. We look at what they could mean for sterling and how you could limit your exposure to big currency swings when moving your money. This article is not personal advice.
Brexit timeline
Key issues
Recent developments – a mixed bag?
Sterling hit year lows in late August against the euro as the interbank rate fell to €1.0986.
Since then, sterling's endured a bumpy road as the UK continues with its plan to leave the EU.
A proposed withdrawal agreement was approved by EU leaders on 25 November. This includes an "implementation period" lasting until 31 Dec 2020.  
Sterling rose by nearly 3% against the euro in early November on renewed optimism of a deal being reached. But it swiftly gave up gains following challenges from MPs. Indeed, Brexit has been the driving factor behind sterling movements since the referendum in 2016.
While the cabinet agreed on Theresa May's proposed Brexit deal, Brexit secretary Dominic Raab resigned  from his post, citing the deal as being a "betrayal of the people's trust". This makes Mr Raab the second Brexit secretary to resign in a little over four months.
The deal now needs approval from Parliament on 11 December.
Theresa's battles – not just on foreign shores
If the Prime Minister's battle with the EU wasn't tough enough, she also needs to soothe conflicts in her own party.
Differing opinions between Conservative members on what a Brexit deal should look like has filtered down to the pound. The possibility of a leadership challenge to the Prime Minister has further added to negative sentiment towards sterling.
Some Conservative MPs have submitted letters to the Chairman of the 1922 committee, expressing their lack of confidence in Mrs May's leadership. If 48 letters are received, a secret ballot is triggered which could result in a formal leadership challenge. 
If the Prime Minister manages to shake off a challenge from her peers, sterling could strengthen.
2019 - A new year for resolutions
If a deal hasn't been approved by the 21st January, the Government then has five days to state what the UK plans to do.
On 29 March 2019 Britain formally leaves the European Union. If a deal has been signed, Britain enters a transition period, time set aside for businesses, citizens and government bodies to prepare for the new arrangements. The transition period lasts until 31 December 2020.
---
Deal or No Deal
A look at potential outcomes
After a slow start to Brexit negotiations, the last few weeks have seen things develop quickly. Here we look at a few different outcomes and what they could mean for the pound.
Deal
Speaking at the Conservative conference, Chancellor Philip Hammond predicted there would be a "boost to our economic growth" if we get a Brexit deal. The current withdrawal agreement being championed by Mrs May will see the UK abide by EU rules during the implementation period, but will lose membership of its institutions.
In addition, agreement has been reached between the UK and the EU on the problematic issue of the Irish border. Under the agreement, Northern Ireland will be in a deeper customs relationship with the EU than the rest of the UK and will align more closely with the rules of the single market.
This would ensure trade can continue across the Irish border, but would limit the ability of the UK to strike trade deals with other countries around the world. 
But the DUP, whose support the Prime Minister relies on in Parliament, described it as a "poor deal" that goes against the PM's original Brexit promises.
Future sterling movements are likely to be dependent on the Parliamentary vote. If the deal is approved, it would likely be positive for sterling as uncertainties reduce.
No Deal
If no deal is reached, the UK would probably revert to World Trade Organisation (WTO) rules. These are tariffs and quotas for the import and export of goods.
The UK already trades using WTO rules with lots of countries, but does so as a member of the EU. This is important, as there are lots of agreements between the EU and other nations that wouldn't apply to the UK anymore. We might need to re-negotiate existing agreements.
Bank of England governor Mark Carney provided a "worst-case" scenario for a no-deal Brexit. His prediction saw a rapid fall in the value of sterling, which would in turn lead to rising inflation and cost of living. Rising inflation could be tackled by raising interest rates, but this would have a big impact on UK borrowers. The Bank could well look past any short term inflation spikes if it means looking after borrowers and the economy.
Supporters of a no-deal Brexit often view such consequences as short term. It isn't clear what the long-term direction of sterling would look like following a no-deal Brexit, but it would likely involve some big swings in its value.
Shelter from exchange rate fluctuations
Whatever the outcome of Brexit negotiations, sterling's path could be volatile.
One of the easiest options to shelter against exchange rate movements is to use a forward contract. This allows you to fix an exchange rate today for up to two years ahead. An important consideration if you have a big transaction ahead.
The biggest benefit of a forward contract is that you'll know exactly what a future overseas purchase will cost you. It can be really helpful if you're transferring large sums abroad, such as when buying a property.
By using a forward contract you'll be sheltered if the exchange rate becomes worse. Forward contracts aren't used to speculate where rates will move in the future, but to fix your costs and give you peace of mind. But as the rate is fixed, you won't benefit if it moves in your favour.
To find out more, call our currency specialists on 0117 311 3257 (Mon-Fri, 8am-6pm), or visit the currency section of our website.
The Hargreaves Lansdown Currency Service is a trading name of Hargreaves Lansdown Asset Management Limited, which is a wholly owned subsidiary of Hargreaves Lansdown Plc, One College Square South, Anchor Road, Bristol, BS1 5HL. Company Registered in England & Wales No. 1896481. It is authorised by the Financial Conduct Authority (FCA) as a Payment Institution under the Payment Services Regulations 2009. The Firm Reference number is 115248. You can look this up on the FCA register website. The marketing of the service is not regulated by the FCA.