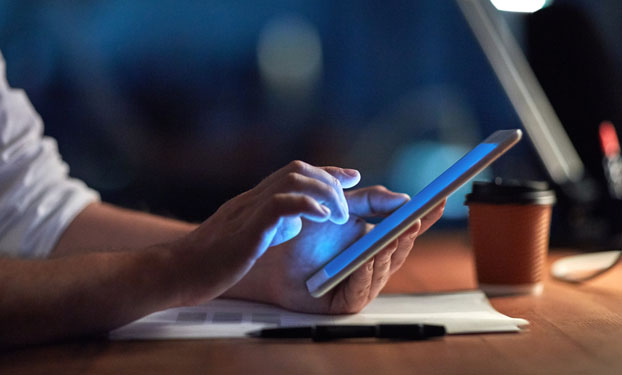 Bruce Pearce 13 May 2019
No news or research item is a personal recommendation to deal. All investments can fall as well as rise in value so you could get back less than you invest.
While many investors happily spend hours reading up on the latest market movements and comparing accounts, for some, finances are a chore to be pushed further and further down the to-do list.
In fact, the desire to avoid dealing with money is so strong 8% people we surveyed said they would prefer a trip to the dentist.
Fumbling with flat pack was more popular than financial planning for one in ten and a massive 44% would rather complete tedious chores than manage their finances.
Making an early start pays in almost every walk of life. From cheaper train tickets to discounted hotel rooms, a little work ahead of time means more money in your pocket. Investments and pensions are no different. The power of compound interest and the long timescales involved mean delay can cost you dearly.
If you find managing your finances as painful as pulling teeth or as baffling as putting flat pack furniture together, we can help.
Three steps to tackling your to do list
Accept there's never a good time

"I'm a bit tired today", "I'm stressed at work at the moment", "I've got too many other things to sort out". These are just some of the things we've all said to ourselves to justify putting something off. The truth is, there's rarely a good time to do something we're not that keen on. The best way around this is to rip the plaster off and get it done. You might find that once you get going, it's not as bad as you thought.

We're not suggesting you start getting up earlier just to make time for your finances but there are often spare minutes to be found on a rainy bank holiday or while waiting for a delivery. Finding time now will pay dividends in your future.

Break it down into chunks

If you start with the small tasks, the big ones will feel easier. Plus you can often break big tasks down into smaller ones. We all feed off success so once you get the ball rolling and tick things off, it's easier to motivate yourself to do the rest.

Smaller tasks such as simply checking the value of your portfolio, nominating beneficiaries for your pension or downloading the HL app are easily done in less than ten minutes. If you have a little longer then you can consider topping up your ISA, working out a budget or looking for savings on your regular purchases or subscriptions. The benefits of all these little jobs build up as you work through your to do list.

Get someone else to do it for you

It might sound like cheating but if you really would rather do anything but manage your finances, a financial adviser can help. Sometimes, half the battle is putting a plan together and drawing up a list of things to do. An adviser can help you do just that and then help execute that plan. Whether that's planning for retirement or helping you invest a lump sum, an adviser can help.
An easy task to tick off – call our helpdesk
A member of our helpdesk will find out about your situation and goals. They've got the experience to help you decide on your next steps.
If a quick chat is all you need that's great, they can point you towards the tools you need to take control of your finances. If you decide you'd like more support they can put you in touch with an adviser who will work with you to achieve your goals.
Take the first step today by calling our helpdesk.
Call us: 0117 317 1690