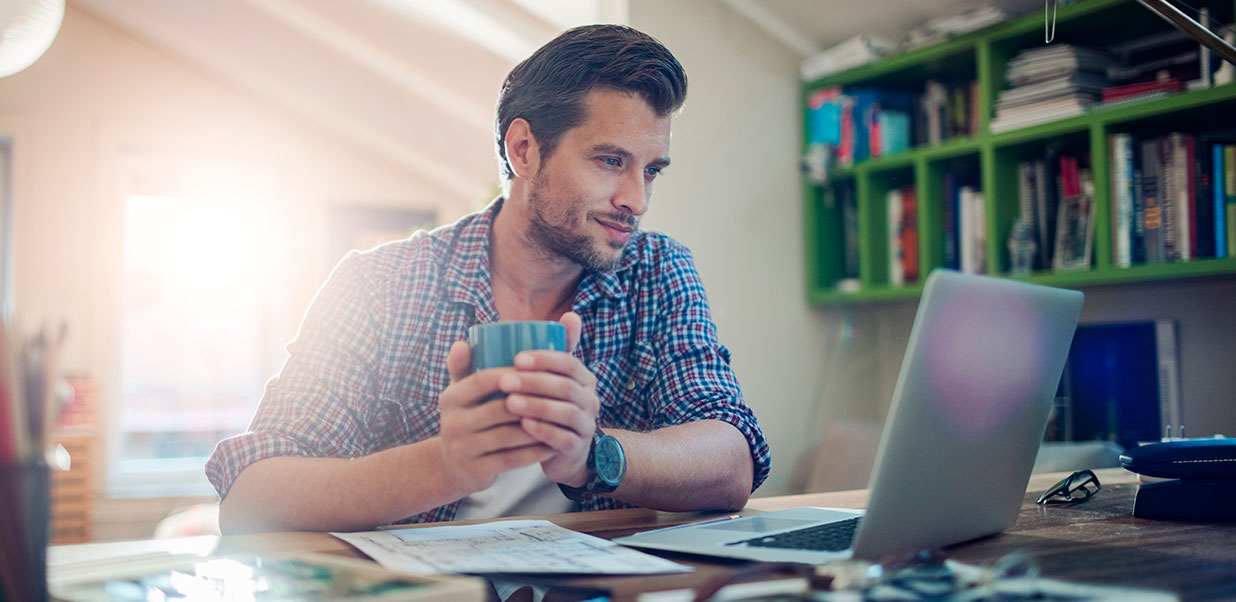 Important notes
This article isn't personal advice. If you're not sure whether an investment is right for you please seek advice. If you choose to invest the value of your investment will rise and fall, so you could get back less than you put in.
On the face of it, it's a tough world out there for savers. Many accounts offer pitiful interest rates, the average high street instant access account pays just 0.42%, including unconditional bonuses.
This might be one reason why many people bury their heads in the sand when it comes to their savings. 46% of people don't know what rate they're getting on their savings, and 39% have never switched according to our recent survey. But with inflation running at 1.7%, if you're ignoring your savings, or holding your cash in the average high street account, your money is losing value in the long run.
Your savings account is just like a leaky bucket. Inflation is the holes in the bottom, draining the real value of your money. If you want to fill the bucket and reach your savings goal you have to have more coming in – interest or water – than you have being lost.
Loyalty at a cost?
One issue is the loyalty savers have to the bank they use for their current account. When considering new savings accounts, the most popular port of call is their existing bank (40% according to our survey).
But if you're happy to widen your search, you could almost triple the interest rate on your savings. For example, in our Active Savings service (more on this later) you can get a competitive easy access rate of 1.25%/1.24% AER/Gross*. On £10,000 saved that's a jump from £42 in interest to £125 each year.
Get your savings working harder
Another option to boost your savings is to consider fixed term offers, as they usually pay much better rates than easy access. You can usually fix from three months up to five years and generally, the longer you fix for, the better the rate.
It's important to know that fixed term savings typically only allow access to your money at maturity.
If you're really savvy you could blend easy access and fixed term savings accounts of varying lengths. This allows you to maximise the overall rate, while still having access to some of the money when you need it.
But if the sound of hunting for good rates sounds like a lot of effort, we have a solution to make it simple. Our Active Savings service allows you to pick and mix both easy access and fixed term saving accounts from a range of banks and building societies, all from one account with one login. You can move your money between providers with just a few clicks and no paperwork, and you'll find some great rates to choose from, up to 2% (AER/Gross*).
Active Savings could change the way you save, forever. It means no more opening accounts with multiple banks – filling in application forms and proving your identity each time. And you'll only ever have one set of log in details to remember to manage all of your savings.
And if you already invest with Hargreaves Lansdown, you'll be able to manage your savings and investments together in your online account, so everything's in one place.
A hassle free way to earn good returns
So why not get your money working harder? It only takes a few minutes to get going, and you can start from as little as £1.
This article is aimed to help you make informed decisions but it isn't personal advice. If you're not sure if a savings product is right for you, please seek advice. Remember inflation reduces the future spending power of cash.
*AER – (Annual Equivalent Rate) shows what the interest rate would be if interest was paid and compounded once each year. It helps you compare the interest rates on different savings products.
Gross – means the interest rate without any tax deducted. Interest is paid gross. You are responsible for paying any tax due on interest that exceeds your Personal Savings Allowance to HM Revenue & Customs.
Expected profit rate – Islamic banks offer an expected profit rate, rather than interest on their savings products, in order to comply with Sharia banking principles.
This website is issued by Hargreaves Lansdown Asset Management Limited (company number 1896481), which is authorised and regulated by the Financial Conduct Authority with firm reference 115248. The Active Savings service is provided by Hargreaves Lansdown Savings Limited (company number 8355960). Hargreaves Lansdown Savings Limited is authorised by the Financial Conduct Authority under the Payment Services Regulations 2017 with firm reference 751996 for the provision of payment services. Hargreaves Lansdown Asset Management Limited and Hargreaves Lansdown Savings Limited are subsidiaries of Hargreaves Lansdown plc (company number 2122142).
Important notes
This article isn't personal advice. If you're not sure whether an investment is right for you please seek advice. If you choose to invest the value of your investment will rise and fall, so you could get back less than you put in.
Daily market update emails
FTSE 100 riser and faller updates
Breaking market news, plus the latest share research, tips and broker comments
Register