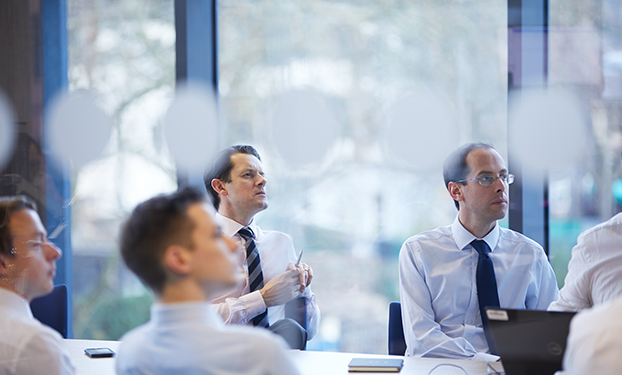 Richard Troue 24 January 2019
No news or research item is a personal recommendation to deal. All investments can fall as well as rise in value so you could get back less than you invest.
Investing is all about improving the quality of your life.
When you invest you make a conscious decision to put money aside in the belief it'll be worth more in future. Time does wonders for the value of investments. And as your wealth builds so will your financial freedom and the choices available to you.
If you do nothing with your money you can't end up with more than you started with. Effective saving and investing is therefore the only way to achieve your financial objectives.
This is where the Wealth 50 can help. It's a selection of funds our experts think have excellent long-term prospects. Instead of having to choose between over 3000 funds, the Wealth 50 gives you just a few choices in each of the main investment areas, or sectors.
It gives you everything you need to make sure you've got the right mix of investments to suit you. With the Wealth 50 you can:
Spread your money between different types of investments
Combine actively managed funds and tracker funds
Invest with fund managers using different approaches
Choose international as well as UK funds
Find out more about the Wealth 50
Why do you need a mix of investments?
The key to successful investment lies in owning a range of investments you expect to behave in different ways. So if some are doing well or badly, others are doing the reverse.
This will give you the best chance to achieve your investment goals with an acceptable level of risk. And if you don't have a good spread of funds your journey might be a little wild.
Similarly, an approach that takes too little risk might fall short of what you need.
Remember unlike cash all investments can fall as well as rise in value, so you could get back less than you invest even with a good mix of investments.
Where should you start?
The Wealth 50 is divided into different investment areas, or sectors. Funds that invest in Asia are listed under the 'Asia' sector, and European funds are in the 'Europe' sector, for example. In each case there's a clear explanation of what to expect from each sector and why you might think about investing there.
If you're new to all this the UK is a great starting point. For most UK-based investors it's sensible to start with your home market and then add different funds from other sectors for diversification.
If you're a bit more experienced take a look at your existing investments and look at where there might be some gaps. In time we think most people should consider having a range of UK and overseas funds.
For each Wealth 50 fund there's an explanation of what it does and how it fits in a portfolio. So if you want to add to your existing investments in a sector, consider funds and managers that use different approaches. This will help you achieve a better mix of investments.
Finally, you can see whether each fund aims to deliver income, growth, or both. So whatever your objectives there's a selection of funds for you.
How many funds should you invest in?
It's exciting once you start choosing your own funds. There's always the temptation to add more and there'll always be a hot area everyone's talking about. But just as having too few funds can expose you to unwanted risk, too many can be hard to keep on top of and reduce your chance of beating the stock market over the long term.
There's nothing wrong in starting with a single fund and adding more when you're able. If you've got a relatively small pot of money, less than £10,000 say, three or four funds is probably enough. Investors with very large portfolios might have up to 20 funds, but it's unlikely anyone needs more than this. For most, around 10 funds is likely to be fine in our view.
Find out more about the Wealth 50
How much risk should you take?
Risk is a very personal thing. At its most basic it's the chance of permanently losing money, either because an investment does poorly and never recovers, or you don't give it enough time to recover.
As a rule of thumb the longer you can leave your investment to grow the more risk you can consider taking, provided you can accept the volatility. Typically, having more invested in shares and venturing into more adventurous areas, like smaller companies and emerging markets, involves more risk. Investing more in bonds typically reduces risk.
Remember, there's nothing to stop you adding risk by buying more funds. So don't be afraid to start with what feels comfortable and add more adventurous funds later. For each Wealth 50 fund we've included an indication of how risky it has been (the SRRI). The Synthetic Risk and Reward Indicator measures a fund's volatility and is calculated by each fund group for their funds. It's not the only way to measure risk, but it's one way to compare funds based on historic volatility.
Then what?
After you've chosen your funds check in from time to time to see how they're doing. Occasionally, perhaps once or twice a year, it's a good idea to look at what's done well and what hasn't. This is a great opportunity to take some profit from good performers and add to weaker funds. This helps to make sure your portfolio stays well-balanced overall.
Look out for our research updates too. You'll be sent an email when we update our research on any Wealth 50 funds you own. This will help you keep on top of your investments.
Find out more about the Wealth 50
This article, like our Wealth 50, isn't personal advice. If you're not sure an investment is right for you we offer advice.