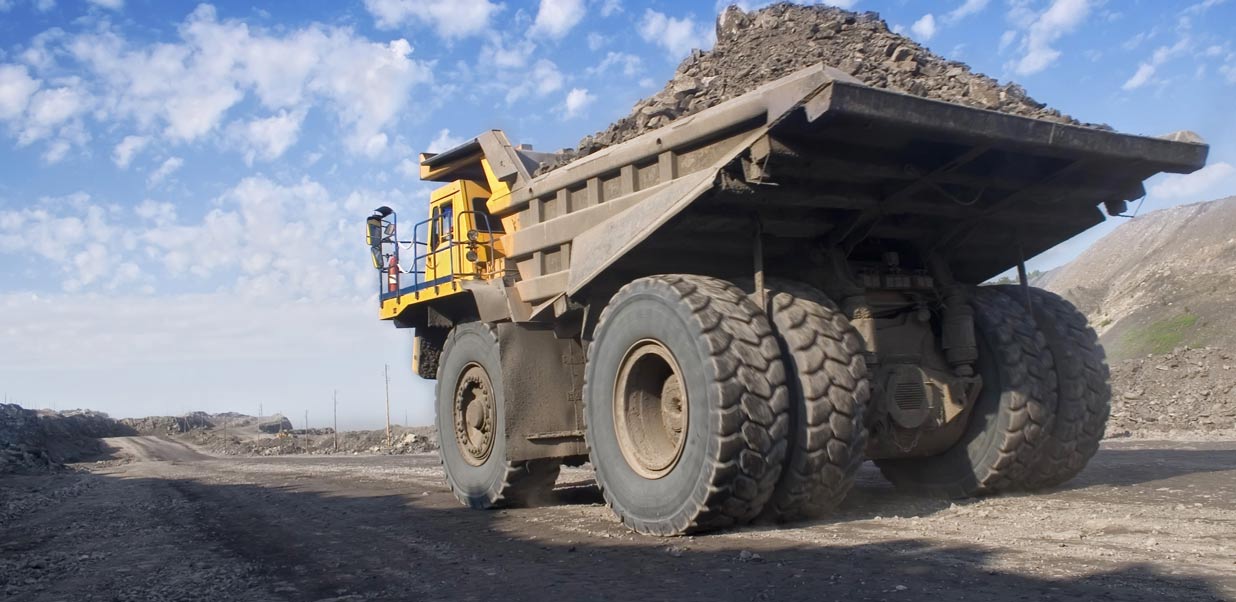 Important notes
This article isn't personal advice. If you're not sure whether an investment is right for you please seek advice. If you choose to invest the value of your investment will rise and fall, so you could get back less than you put in.
The mining sector is crucial to global growth. New cars need aluminium, iron ore goes in the supporting beams in skyscrapers and almost everything electrical depends on copper.
While commodities trade in a global market, China has a huge influence. Its government is ploughing money into purpose built cities, and new car purchases outstripped the US by over 70% in 2017. With only 155 cars per 1,000 people, as opposed to over 850 in America, there's plenty of room for continued growth.
Big is best?
Big companies have advantages of scale and diversity.
Often that can be outweighed by a lack of dynamism – big companies can be slow to adapt and change. Not so in this case. The world's biggest miner is BHP Group, a giant that's undergoing some pretty major changes. And we're not just talking about being rebadged from BHP Billiton to BHP Group.
The group has decided to sell its US onshore shale assets to BP, and return the proceeds through a share buyback. BHP got back less than it ploughed in to the venture, so to many, the move represents quite a humbling retreat.
However, an investor should look forward more than backward.
While BHP still has a significant interest in oil, the exit reinforces the focus on core industrial products like iron ore and metallurgical coal, used to make steel.
BHP's closest rival, Rio Tinto, has a similar focus on heavy industry, with iron ore responsible for about 60% of last year's cash profits. However, the two differ in their exposure to coal, since Rio sold its last coal assets in 2018.
Interestingly, both companies spent more on their copper businesses than their iron ore operations last year, and Rio is also investing heavily in aluminium. Copper and aluminium have a higher exposure to consumer-focused end markets.
The Chinese influence
The investment could see both become more diverse in future, but for now their industrial exposure means profitability will be heavily influenced by whether China's economy heads towards boom or bust.
That's because when Chinese growth slows, the lower demand for industrial metals often hits commodity prices, which restricts earnings potential. And deteriorating diplomatic relations with the US have stoked fears another commodity rout could be around the corner.
How are they doing?
Despite the worries about China, we'd expect both groups to stay profitable through the cycle. Rio and BHP both own some of the best assets in the world. Their average iron ore extraction costs in Western Australia are currently around $13-14 per tonne, some way below the current selling price of $74 and less than half of where the market bottomed out in 2015.
Fortunately, the pair have restored their balance sheets to good health. At BHP, debt is just 24% of net assets, and is expected to be a little under a third of next year's cash profits. Rio looks even more robust.
While both are churning off excess cash, neither group is showing an inclination to overstretch itself with mega-mergers, and in what we think is a sensible departure from the excesses of the past, both have dividend policies to pay out around half of earnings.
Both are paying out more than the policy would suggest at the moment though and that means they're set to offer attractive prospective yields next year, 5.7% at BHP and 5.6% with Rio, variable and not guaranteed.
Source: BHP Billiton 2018 Annual results
Source: Rio Tinto 2017 Annual results
Hunting for nuggets
While there's a risk of talking about China more than Donald Trump when evaluating the UK miners, it wouldn't be right to paint the whole sector with the same brush.
Take FTSE 250-listed Sirius Minerals for example.
Sirius is developing a huge site in North Yorkshire to extract polyhalite, a naturally occurring fertilizer that can help farmers increase crop yields. Rather than industrial development, demand for the product is tied to the need for agriculture to keep up with the world's growing population.
While production won't start until 2021, the company has signed deals in advance, totalling 8.2 mega tonnes per annum (mtpa). The group expects to be able to produce 20mtpa over time. If demand grows as expected, this should bring sizeable profits. Extraction costs are expected to be around $30, while deals so far have been struck at prices around $140-$150 per tonne.
Sirius expects to make enough cash within the first five years of operation to pay down the debt it's due to take on in the final stages of development, and start paying a dividend.
That's all well and good on paper, but there's plenty of uncertainty around. Deadlines can get pushed back, global fertiliser demand could shift and cost projections aren't guaranteed to be accurate.
The company remains speculative, in our view, but if all goes to plan it could also prove lucrative.
Find out more about Sirius Minerals
What about gold?
The gold miners are arguably even more decoupled from the global economy. That's because gold has a reputation as a safe haven asset.
The gold miners were among the only companies to see their share prices rise during the financial crisis of 2008/9. Any counter-cyclicality could make them an interesting hedge for those less optimistic about the global economy. Of course there's no guarantee the gold price will rise when equity markets next take a tumble, especially since a rise in global interest rates could dampen demand for the shiny stuff.
In any case, there are other factors in play than just the gold price. For example, Centamin has run into production issues at its flagship Sukari deposit, which twice jolted the share price in 2018.
There's also the fact gold miners often operate in volatile locations, which can be prone to sharp currency and political movements. Acacia Mining became embroiled in a bitter row with the Tanzanian government over tax obligations, with the resulting export ban bringing an $850m impairment charge.
Find out more about Acacia Mining
Dampening specific risks
With these risks in mind, we think there are clear benefits to companies broadening their horizons.
Barrick Gold, which recently bought the UK's largest gold miner Randgold Resources, is the world's biggest gold miner. It has assets dotted all over the world and the balance sheet looks in better condition than it did pre-merger. That could make it well-placed to weather the ups and downs in the sector, although the integration does bring risk.
Find out more about Barrick Gold
Investors who want to increase their exposure to the sector without choosing individual shares could think about a specialist gold fund. I spoke to our Head of Investment Analysis, Richard Troue, to get his thoughts. He said that while it hasn't made it onto the new Wealth 50 list, BlackRock Gold & General, managed by veteran Evy Hambro, would be his preferred pick of the options available.
Hambro places a big emphasis on good company management and high quality gold reserves. The fund can invest in smaller companies and emerging markets which adds risk, and because it's a specialist fund investing in a narrow area of the stock market it shouldn't make up a big proportion of a portfolio.
Find out more about BlackRock Gold & General
Important notes
This article isn't personal advice. If you're not sure whether an investment is right for you please seek advice. If you choose to invest the value of your investment will rise and fall, so you could get back less than you put in.
Daily market update emails
FTSE 100 riser and faller updates
Breaking market news, plus the latest share research, tips and broker comments
Register