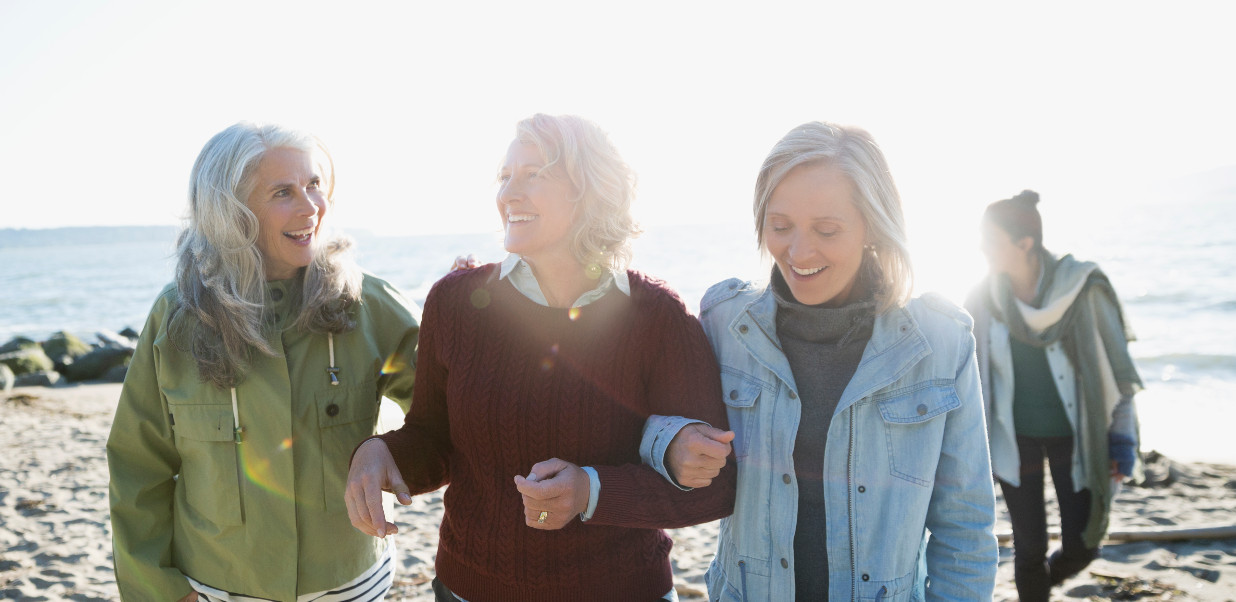 Important notes
This article isn't personal advice. If you're not sure whether an investment is right for you please seek advice. If you choose to invest the value of your investment will rise and fall, so you could get back less than you put in.
You might welcome the freedom of choice you have when it comes to taking money from your pension, especially when you can control how much to take. But you're not the only one who'll benefit from your withdrawals.
Over the past 10 years the government's received over £100 billion in income tax from pensions in payment.
With some careful planning, you can make sure you don't pay more tax than you need to, and keep more money in your pocket.
This article is not personal advice, what you do with your pension is an important decision. If you're not sure what to do you should contact Pension Wise or take personal advice. Pension and tax rules can change and benefits will depend on your circumstances.
How much of a pension is tax free?
Usually up to 25% can be taken tax free from your pension once you reach 55 (rising to 57 in 2028). You can take this as a single payment, or in stages – it depends on what you decide to do with the rest of your pension.
If you have a defined benefit (e.g. final salary) pension, the scheme rules will affect how much tax-free cash you can get, and when you can take it. Defined contribution (e.g. self-invested) pensions usually offer more flexibility.
You're free to spend or save your tax-free cash however you want. You might decide to use some of it for your day-to-day expenses for a while, take an extended trip abroad, or help your loved ones financially. It's your money and your choice.
Remember though, inflation reduces the spending power of cash, so having a plan for your tax-free cash is important. Letting it sit it in a low interest account for long periods probably isn't the best.
How is the rest of a pension taxed?
This is where the tax sting can lie.
Pension income is added to any other income you receive in the same tax year. So taking large or irregular withdrawals could push you into a higher tax band, and mean a hefty tax bill. It's important you plan for this before making any decisions.
Standard tax bands based on a personal allowance of £12,500 in 2019/2020
If you're a Scottish tax payer, different rates and bands will apply.
As the chart shows, for most people, the first £12,500 of total income won't be taxed – it falls within the standard personal allowance. For income above this amount, different tax bands and tax rates apply, rising to 45% tax on income over £150,000. The personal allowance will vary depending on your circumstances and starts to reduce once income rises above £100,000, falling to zero for income of £125,000 or more.
Our income tax calculator could help you work out how much tax you might pay on a large withdrawal.
What can be done to remove the tax sting?
There's no requirement to take your pension in one go and you can take money from your pension using a mix of options.
You could reduce the amount of tax you pay, and make the most of tax allowances and bands, by spreading withdrawals over more than one tax year.
If you have a defined benefit pension you'd need to transfer to a defined contribution pension to access your pension using any of the below options. This could mean you forfeit valuable benefits, so it's likely you'd need to take advice first.
Take tax-free cash only
If you want your tax-free cash, but you don't need to take an income from your pension just yet, you might want to think about drawdown. You'll get up to 25% of the amount you use as a tax-free cash payment, and the rest will be kept invested as you choose. You can then make withdrawals (income, for tax purposes) from your investments, when you're ready.
Take tax-free cash and income
If you want your tax-free cash and an income on top, there are three things you might consider doing. Remember you can use a bit of your pension at a time, and mix the options.
One is to use your pension to buy an annuity (which provides a guaranteed income for life). You'll receive up to 25% of your pension as a tax-free cash payment, but the rest will be exchanged for a regular secure income (which will be taxed).
How much income you'll receive will depend on different factors, like your age, pension value, the rates available at the time and features you choose. Once set up an annuity can't normally be changed, but shopping around and confirming health and lifestyle details, could mean you find the best rate and get a higher income.
Another option is to move your pension into drawdown, receiving your tax-free cash as above, and making taxable withdrawals from your investments as and when you need to.
You could also decide to take lump sum withdrawals from your pension, where usually up to 25% of each withdrawal will be paid tax free and the rest taxed as income. You could even withdraw your whole pension as one lump sum if you want to.
With drawdown and lump sum options you need to be mindful of how long you need your pension to last. Unlike an annuity, your income isn't guaranteed because investments, and the income they produce, can fall in value as well as rise. Excessive withdrawals or poor investment performance will deplete the fund leaving you short of income later in retirement. Ultimately you could get back less than you originally invested. You need to be prepared to keep on top of your investments and review these to make sure your goals stay on track.
When might investors overpay tax?
All pension providers will deduct tax, where appropriate, before paying any withdrawals. They have to do this using a temporary emergency tax code until they get a confirmed tax code direct from HM Revenue & Customs, or a valid P45. Any overpaid tax should be adjusted when you next receive a payment, or you can contact HMRC directly to make a tax claim.
Our emergency tax calculator could help you work out how much tax you might pay.
A tax break – pass your pension on tax free
In most cases there's no inheritance tax on pensions, so it might be sensible to make withdrawals from other savings before you take from your pension.
Anything withdrawn from an ISA is tax free, for example. So you could use your ISAs to supplement your pension income, leaving more of your pension intact for your loved ones.
In most defined contribution schemes, anyone can benefit from what's left in your pension after you die. You can pick as many people as you like, and can update them at any time. You just need to let your pension provider know who they are, and how much you'd like them to get.
These nominations aren't legally binding, but they let your provider know your wishes and they must be taken into account.
If you die before 75, your beneficiaries won't usually need to pay any income tax on the withdrawals they make. If you die at or after 75, then withdrawals will be taxed as their income.
It's possible to pass your annuity on to loved ones too, but you need to build these features in when you set it up, or it'll stop paying when you die.

Pension tax factsheet
Find out:
How withdrawals are taxed
What different tax codes mean
How to claim back over-paid tax
Important notes
This article isn't personal advice. If you're not sure whether an investment is right for you please seek advice. If you choose to invest the value of your investment will rise and fall, so you could get back less than you put in.
Daily market update emails
FTSE 100 riser and faller updates
Breaking market news, plus the latest share research, tips and broker comments
Register