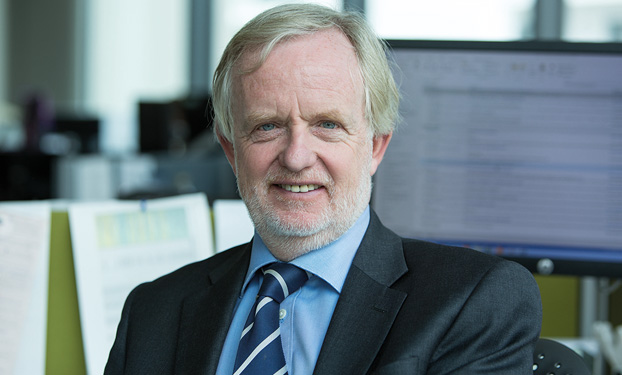 Mark Dampier 9 January 2019
No news or research item is a personal recommendation to deal. All investments can fall as well as rise in value so you could get back less than you invest.
I bought my first fund in 1982. I hadn't started working in financial services at the time. I chose two Japanese funds, which then went on to rise around 75% in less than a year. I was hooked on investment.
But let's be honest, this was beginner's luck rather than skill.
Back then, I was struck by the bewildering choice of hundreds of funds, and the lack of information to help me choose.
Over the subsequent decades, hundreds more funds were launched, and now the choice stretches to more than three thousand. Indeed there are more funds available in the UK than there are shares.
A wide choice is usually a good thing, but when I arrived at HL in 1998 I found investors were largely confused about how to choose which investments met their needs. Some bought into virtually every new launch, resulting in portfolios with far too many funds.
Often though – especially with new investors – they were like rabbits in the headlights, unable to make a decision one way or the other.
Then, as today, I reasoned that a choice of 3,000 funds was ridiculous. Even more importantly, I reckoned at least 90% of them weren't worth considering.
So we set out to narrow the field and help investors choose from a shorter list of what we thought were the best funds available.
The history of the Wealth 150
By picking those we considered the best funds in each major sector, we reduced the choice to around 150 funds – the Wealth 150.
Over the years though, we've refined our process and become better at picking winners. Our mathematical models have evolved to become more sophisticated, and we're increasingly picky when we choose funds. As a result the Wealth 150 has progressively shrunk in size.
At the same time our clients have told us the current list is still too hard to choose from.
The Wealth 50 is born
So we've tried to meet your needs with a tighter, more focused list – we've renamed it the Wealth 50. We took this opportunity to renegotiate with the fund managers who made our shortlist, and as a result lots of the funds are now available at even bigger discounts on their annual fund charges. We use your collective buying power to benefit you.
We won't get it right all the time. Not every fund on the list will go on to outperform, and a tighter list means some good funds will inevitably be excluded.
But we're patient investors, and if we still have conviction in a manager, we're likely to stick with them when they go through a poor period.
You can't tell from the list, but the HL investment team spent hours agonising over which funds to include. We do put our heart and soul into the job!
I hope you find the new Wealth 50 list helpful in choosing funds to meet your needs and hopefully grow your wealth.