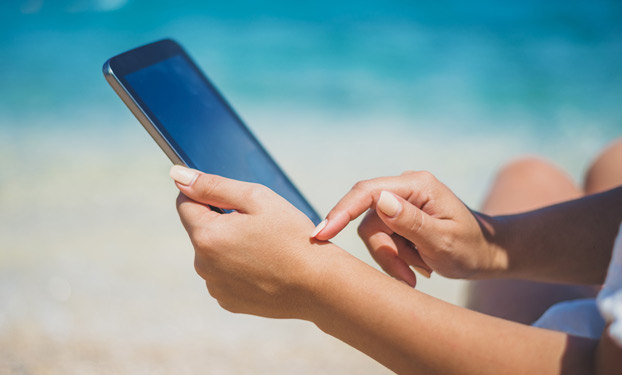 Nicholas Hyett 2 July 2019
No news or research item is a personal recommendation to deal. All investments can fall as well as rise in value so you could get back less than you invest.
We've asked a few of our experts for ideas of what's featured on their summer reading lists in recent years. There's quite a range, from finance to fantasy, Nike to Nabisco – something to tickle most appetites.

Barbarians at the Gate: The Fall of RJR Nabisco – Bryan Burrough, John Helyar
Charlie Bonham – Senior Equity Analyst
This reads a bit like a thriller (at least to the nerdy part of my psyche!) but is actually a true story.
The authors, a couple of Wall Street journalists, narrate a close up account of corporate deal making from the perspective of all the main protagonists – the companies, brokers, private equity funds and analysts – and how their perspectives shape Wall Street negotiations.
It's 30 years old, but really does stand the test of time. Much of the story is highly relevant today, not least the amount of debt used in putting some deals together and what motivates players in corporate takeovers.

Abundance: The Future Is Better Than You Think – Peter H. Diamandis, Steven Kotler
Chris Worle – Chief Digital Officer
In a world where news and current events can often paint a gloomy future, this book provides a more optimistic view.
Entrepreneur Peter Diamandis and science writer Steve Kotler explore trends and developments in technologies including AI, robotics, nanomaterials and synthetic biology. They discuss how these technologies present the opportunity to create a future of abundance for all – the ability to meet the basic needs of every man, woman and child on the planet.
An inspiring read and important reminder of the revolutionary potential of technology.

Making Money – Terry Pratchett
Nicholas Hyett – Equity Analyst
Cutting satire is what makes Terry Pratchett much more than a run of the mill novelist. Making Money applies that withering glance to currency and the banking sector in general.
With cryptocurrencies looking to take over the monetary system, and the banking sector still struggling with the fallout of the financial crisis, Making Money feels particularly relevant at the moment.
It's not going to be appearing on Economics degree set lists any time soon, but a great light read nonetheless.

Shoe Dog - Phil Knight
Charlie Huggins – Fund Manager
This is the story of how Phil Knight, along with a few of his rather eccentric friends, created Nike, arguably the world's greatest sports brand.
The success of the brand today might give the impression of a smooth journey to the top, but nothing could be further from the truth. In the early days, the business lurched from one disaster to the next. Overcoming these obstacles owes much to Knight's steely determination to keep going in the face of adversity, and will serve as an inspiration to many.
Knight is a wonderful storyteller. The book is laced with humility, honesty and humour; which makes for a refreshing change from many other business books. Whatever your views of Nike, if you have an interest in business, I think you will enjoy this book.
I couldn't put it down.
The Little Book of Behavioural Investing – James Montier
Sophie Lund-Yates – Equity Analyst
Following the crowd. Not riding winners properly. There are lots of ways human psychology can lead investors to make decisions detrimental to their wealth.
In this well-written introduction to the fascinating world of behavioural finance, Montier uses relatable examples to shine a light on the type of mistakes we're all pre-disposed to.
Bearing this kind of thing in mind can make us all better investors.
Editor's choice: our weekly email
Sign up to receive the week's top investment stories from Hargreaves Lansdown
Please correct the following errors before you continue:
Hargreaves Lansdown PLC group companies will usually send you further information by post and/or email about our products and services. If you would prefer not to receive this, please do let us know. We will not sell or trade your personal data.