Investment noise – are you listening?
Ian Jones, Financial Adviser, gives four tips to help you block out the investment noise during stock market ups and downs.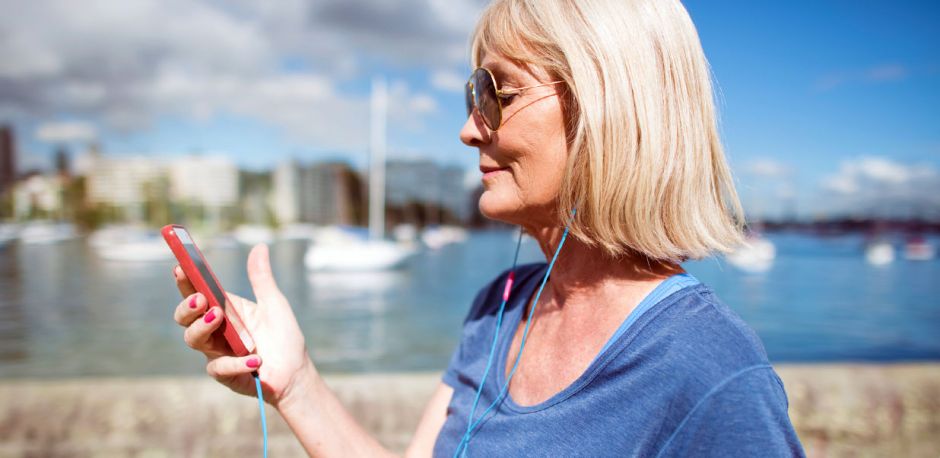 Important notes
This article isn't personal advice. If you're not sure whether an investment is right for you please seek advice. If you choose to invest the value of your investment will rise and fall, so you could get back less than you put in.
In times of volatility, we often hear a lot of noise. With lots of information and opinions flying around it can be hard to know who to listen to and what it means for you.
In times like these it often pays to block out the noise – these four tips should help. This article is not personal advice. If you are unsure, please seek advice. Unlike cash, all investments fall as well as rise in value, so you could get back less than you invest.
How much risk can I take?
When it comes to investing, it's important to accept (if you can) that there'll be ups and downs along the way. But you should also remember that investing is a marathon, not a sprint and markets have tended to recover after drops. If falls are too painful to think about or you're worried markets will crash at a crucial moment, then you could be taking on too much risk. Remember that past performance isn't a guide to the future.
If that's the case then a cash alternative, like Active Savings, might be a better home for some or even all of your money.
Revisit your objectives with a cool head
Focus on what you can control. You can't control anything else but you and your financial planning, and if you try to it'll likely just leave you worse off than before.
Remember, your objectives are unique. Try to filter out the noise and focus on you – since this is most likely where you'll find the reassurance you're looking for. The market conditions might have changed but perhaps your objectives haven't. If so, it's just a case of trying to 'keep calm and carry on'.
If your objectives have stayed the same but your circumstances have changed, it's even more important to filter out the noise and think clearly. The recent crisis has had a huge emotional and financial impact on lots of people. It's extremely hard to keep a cool head in circumstances like these which is why it can help to get professional financial advice to help you make sense of it all.
An adviser will help revisit your strategy in light of any recent changes and help you find a way forward. Their input can provide financial peace of mind during difficult times like these, which could help lift some of the weight off your shoulders.
The economy is not the stock market
The latest on the shape of the economy or how the market is doing can cause a lot of noise and it can be all too easy to mix up headlines about the economy with headlines about markets.
But regardless of what the papers say, they don't have a crystal ball and it's very unlikely what they say will help you buy and sell at the perfect time. Remember, they don't know you, your circumstances or your objectives, so to rely on them to tell you how to invest could cause some mistakes along the way.
The truth is, uncertainty never goes away. The market drop in March was extreme but there's always something which causes uncertainty – general elections, trade deals, oil prices to name just a few. The best you can do is diversify and make sure you have a clear contingency plan.
Patience – one of your greatest assets
Across our website and in many other guides to investing, you'll regularly see the phrase 'past performance isn't a guide to the future'. No matter what noise you hear, no one has any idea what the world will be like tomorrow let alone in weeks, months or years from now.
The importance of patience and diversification can't be overstated. Patience is one of your greatest 'asset' allocation tools and being well diversified should mean that any losses aren't as bad as they could've been. Being more diversified means you're far less likely to be backed into panic driven decisions about your investments.
If you've stuck with the same holdings for a long time, it could be time to rebalance your portfolio. If you haven't checked in on your investments in a while the landscape is likely to be very different now compared with when you last checked in on or set up your investments. You could be invested too heavily or lacking in certain asset classes (like bonds, shares or cash) or sectors, leaving you open to bigger losses if the worst happens.
If you find you're no longer happy with the balance of your portfolio, you could consider topping up investments that haven't done as well. But only if you still have conviction in these investments for the long term. You could even use money from investments which have done better. And you don't have to do it all at once.
Gently rebalancing in stages, over time, limits the risk of bad market timing. Shifting bit by bit could be a good approach as it lets investors adjust to changes in the market as they come.
Help is available if you need it
Things like assessing your risk, identifying or revisiting your objectives and rebalancing your portfolio can sound daunting. If doing those things ends up raising more questions than answers, ask an adviser to help you.
Whatever your objective, it's likely it's important and perhaps the biggest risk of all is getting it wrong. Seeking expert financial advice can help by identifying set goals and providing the confidence of a clear plan. Getting under the bonnet of your investments and making sure you're making decisions that you're comfortable with will also help keep you on the right tracks.
A good financial planner will work alongside you like a 'personal trainer' and coach you to help fulfil your goals. The value of confidence and peace of mind can't be understated and in volatile times like these, it's even more valuable.
---
What did you think of this article?
---
Editor's choice: our weekly email
Sign up to receive the week's top investment stories from Hargreaves Lansdown
Please correct the following errors before you continue:
Hargreaves Lansdown PLC group companies will usually send you further information by post and/or email about our products and services. If you would prefer not to receive this, please do let us know. We will not sell or trade your personal data.
Important notes
This article isn't personal advice. If you're not sure whether an investment is right for you please seek advice. If you choose to invest the value of your investment will rise and fall, so you could get back less than you put in.
Editor's choice – our weekly email
Sign up to receive the week's top investment stories from Hargreaves Lansdown. Including:
Latest comment on economies and markets
Expert investment research
Financial planning tips
Sign up