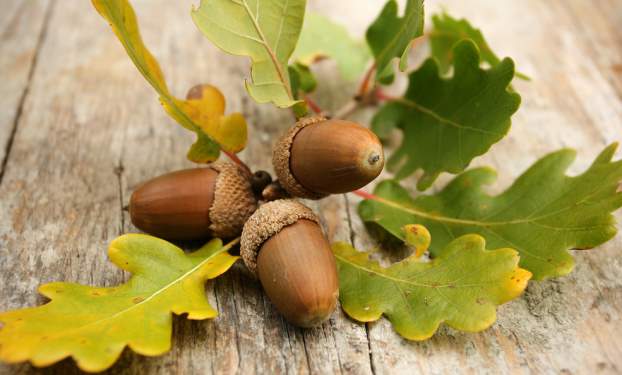 Kate Marshall 11 February 2019
No news or research item is a personal recommendation to deal. All investments can fall as well as rise in value so you could get back less than you invest.
"Look closely. The beautiful may be small."
Immanuel Kant's inspirational quote probably isn't the first thing that springs to mind when you think about investing.
But it's true – small really can be beautiful.
Why smaller companies?
Adventurous smaller companies can offer investors  some of the most exciting opportunities. Research shows these companies normally grow more than larger ones over the long run, though there's no guarantee this will happen in future .
Why do they offer so much potential?
Smaller businesses are some of the most innovative around. Decision-making is quick, and they can adapt to changes in technology or trends at a faster pace. This puts them one step ahead of the larger competition.
They're also under-researched. Every move of a larger firm is scrutinised by the public. But information about smaller companies can be harder to find or take longer to look at. Those with the time and resources have an edge and the chance to unearth hidden gems.
Investing in smaller companies isn't for the fainthearted though. They're prone to failure and have tended to be more volatile than larger and more stable companies. They're also less likely to hold up in a big market setback.
The investment trust edge
There are lots of ways to invest in smaller companies. You can invest in individual shares if the company is listed on a stock exchange. Or you can choose a professional investor to do the hard work for you by investing in a fund or investment trust that holds a number of carefully chosen companies.
The structure of investment trusts is useful for investing in small firms. They're 'closed-ended', which means there are a fixed number of shares. 'Open-ended' funds create or cancel units depending on the demand from investors.
Investment trusts' closed-ended nature means they don't have to sell the underlying investments when investors sell their shares in the trust. This is useful because the smallest companies can sometimes be more difficult or expensive to buy and sell. It's harder for larger, open-ended funds to sell big investments in smaller companies quickly to meet the demand of their investors.
Open-ended funds investing in smaller companies can still be successful. But some focus on slightly bigger smaller companies, or medium-sized firms. It's generally easier for investment trusts to focus on the very smallest companies, or unquoted business that aren't yet listed on a stock market.  
There are important factors to think about with investment trusts, like gearing (borrowing to invest) which adds risk. You can find all the details of the risks and charges in the KID and annual reports.
Find out more – investment trusts versus funds
This article isn't personal advice. All investments and income can fall as well as rise less in value so you could get back than you invest. If you're not sure if an investment is right for you please seek advice.
Time to take a closer look?
There was a lot of uncertainty last year and investors were generally more cautious about the outlook for economies and markets. Smaller companies in UK and European markets didn't do as well as bigger ones.
Investment Trust sectors - 2018 performance
Past performance isn't a guide to the future. Source: Lipper IM, correct at 31/12/2018.
Investor sentiment is also reflected in the discounts (or premiums) of investment trusts. If a trust's share price falls below the value of its assets (NAV, or net asset value), this means the shares trade at a 'discount'. If the reverse happens the trust trades at a 'premium'.
Discounts (%) in smaller company sectors
| Sector | Jan 18 | Jan 19 |
| --- | --- | --- |
| North American Smaller Companies | -11.38% | -17.45% |
| UK Smaller Companies | -9.66% | -8.94% |
| European Smaller Companies | -2.14% | -11.6% |
| Japanese Smaller Companies | -0.55% | -0.71% |
Past performance isn't a guide to the future. Source: AIC, correct at 01/01/2019
Discounts for most smaller company sectors widened last year. UK Smaller Companies was the exception, but sentiment towards the sector was already weak because of things like Brexit.
It might be an interesting time to take a closer look at smaller companies. But remember – discounts have the potential to widen from current levels and all investments fall as well as rise in value, so you could make a loss.
Here I look at a couple of trusts that focus on smaller companies and parts of the market that suit their investment trust structure. Each one is quite different though, so investors should make sure the trusts suit their objectives.
Woodford Patient Capital Trust
Neil Woodford invests in young businesses that could revolutionise entire industries. He focuses on some exciting areas of the market, like biotech and healthcare.
His main aim is to help companies with great ideas develop and bring their products and services to market. It can take a long time for companies to do this though. Lots of investors don't have the patience needed, so these companies often struggle to get funding. It also makes it harder for open-ended funds to invest large amounts of money in these companies, especially if a lot of people want to withdraw their investment at the same time.
This is a unique trust with the potential for high rewards, but it comes with extra risks. It takes a long time to develop an idea into a product or service that can be sold widely and make money. There could be attractive returns for those patient enough to take a long-term view, but setbacks are inevitable.
The trust uses derivatives and can also borrow money to invest. This is known as 'gearing'. Both of these increase risk. It also carries a performance fee, more about this can be found in the annual reports and KID.
You can find out more about the trust in our latest update.
Find out more about this Investment Trust, including charges
Woodford Patient Capital Trust Key Information Document
Fidelity China Special Situations
Dale Nicholls does something different to a lot of other investors. His trust invests in small Chinese companies, including some unlisted businesses such as Didi Chuxing, a car ride-sharing company. The hope is these businesses will eventually join the stock market and their share price will rise. This happened last year to Meituan, which provides online services such as food delivery.
Nicholls focuses on China's 'new economy'. The country's depended on exports and investment for growth in the past but it's shifting its focus towards domestic consumption. Nicholls aims to benefit from this by investing in a lot of consumer and internet-related companies.
The Chinese market is home to thousands of companies and this trust is one of few funds able to invest across the entire market. We think the long-term growth potential is huge but it won't always be a smooth ride. A focus on a single emerging market and smaller companies, the use of derivatives and a high level of gearing (currently 23%) increases risk and the potential for volatility.
Find out more about this Investment Trust, including charges
Fidelity China Special Situations Trust Key Information Document