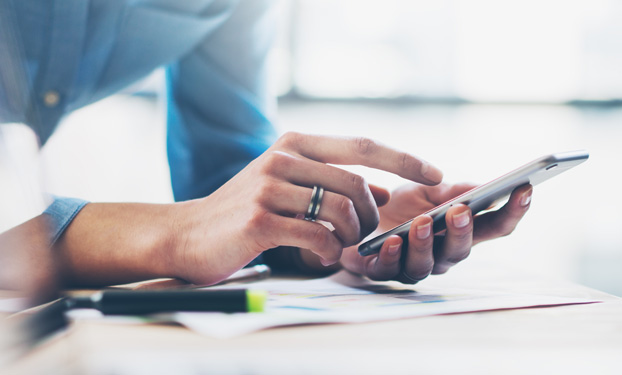 Nicholas Hyett 18 January 2019
No news or research item is a personal recommendation to deal. All investments can fall as well as rise in value so you could get back less than you invest.
An Initial Public Offering (IPO) is when a company lists its shares on a stock exchange for the first time. Companies do this to raise money to fund future growth, or as a way for existing investors to sell their shares.
IPOs can be exciting opportunities. It's often the first chance to invest in a major, global brand.
Given uncertainties around global trade and Brexit, it's probably going to be a slow start to the 2019 IPO season. We wouldn't expect much activity until after March. But once confirmed, an IPO can happen very quickly. Sometimes investors only have a week or two to apply.
Until a company formally announces its intention to float on the stock market, IPOs are shrouded in secrecy, with only rumours to go on. Below we look at five companies said to be considering an IPO soon.
If you're interested and want to participate, register for our IPO alerts and you could be the first to hear about any IPOs available online through HL.
Please remember that the value of investments, including companies listing through an IPO, can fall as well as rise in value so you could get back less than you invest.
Uber and Lyft
Uber and its smaller rival, Lyft, are both reported to have filed the necessary documents to list in the US this year.
Estimates have put Uber's value at as much as $120bn and Lyft at $30bn. These eye-popping estimates from investment bankers should always be taken with a pinch of salt, but both companies will certainly attract attention from investors.
Neither company is turning a profit at present. That might ring some alarm bells – especially given the performance of Snapchat owner SNAP, another loss making US tech stock. Its shares have fallen 78% since listing in 2017.
The difference is the ride hailing apps have a clear route to monetisation. They're selling a service which people are already happy to pay for – unlike Snapchat which is largely free.
With Uber and Lyft taking pennies from every journey, profitability is all about scale and cost management. When that's been achieved there's the potential for healthy returns – whether that justifies a $120bn price tag is for investors to judge.
O2
O2 was demerged from BT in 2001 and has taken over most of Telefonica's mobile operations in Europe.
With more than 32m customers nationwide, O2 is one of the UK's biggest mobile operators, owns half of Tesco mobile and provides the underlying network for names such as giffgaff, Sky Mobile and Lyca Mobile.
Telefonica tried to sell O2 to rival Three for £10.3bn in 2016, but the deal was blocked by EU regulators. Against that background it's difficult to see how another buyer would get necessary approval – so should Telefoncia be looking for an exit, an IPO isn't unlikely.
Deliveroo
Deliveroo has seen revenues grow by over 650% year-on-year, and it's an offer that works for restaurants too. Restaurant partners usually see their revenue rise by 30% after they sign up.
Following the breakdown of takeover talks with fellow IPO candidate Uber at the end of 2018, rumours have started to swirl again that food delivery giant Deliveroo might consider an IPO in the latter half of 2019.
Uber was rumoured to be considering a price of around £1.5bn, but Deliveroo's most recent funding round could put its valuation at something closer to $4bn.
Jaguar Land Rover
Aston Martin's IPO last year has reduced the likelihood fellow luxury car maker Jaguar Land Rover (JLR) hitting the stock market in 2019 – it's not been a smooth ride for investors in Bond's wheels of choice.
Still JLR remains the UK's biggest vehicle manufacturer, selling more than one car every minute. The company was bought by Tata Group in 2008 for $2.4bn and, having seen annual revenue hit £25.8bn, has been said to be considering a listing in either London or New York.
In its latest annual results released in May, JLR reported record sales of 614,309 vehicles and annual investments of £4.2bn, up 23.5%. That results in a full year pre-tax profit of £1.5bn.
More recent numbers have been less rosy however, and the group has announced cuts of 4,500 jobs in the UK as it looks to respond to falling demand for Diesel cars and a slowing Chinese economy.
Management have said a no-deal Brexit could force it to close more factories, but a smoother transition might well see the company's fortunes recover.
Saudi Aramco
This is potentially the biggest (IPO) in history. Saudi Aramco, the national oil company of Saudi Arabia and the world's biggest oil producer, has explored plans to sell 5% of the company in a deal expected to raise $100bn. That would value the company at a whopping $2tn.
The IPO was originally expected in early 2018, but has been pushed back as diplomatic incidents and a volatile oil price dented demand for the shares. The Saudi government hasn't said where it would list the company, although both the London Stock Exchange and New York (in addition to the Saudi Stock Exchange) have been fighting over the prize.
Regulatory rules could end up forcing Aramco's hand when it comes to destination.
US regulations would likely require the company to divulge information about Saudi Arabia's oil reserves, something the Saudis consider a state secret. Meanwhile the FCA has announced a proposal to "create a new category within its premium listing regime to cater for companies controlled by a shareholder that is a sovereign country". That could allow Aramco to comply with UK listing rules.
IPO alert service
You could be the first to hear about any IPOs available through HL. IPOs aren't always open to private investors but when they are they happen very quickly, without much warning and some private investors miss the opportunity to find out more and participate.
Any publication of an IPO on our website is not an endorsement of the issue. Your decision to invest in an IPO should be made solely on the basis of the Prospectus, and any supplementary information. The specific risks will be detailed in the Prospectus.
Companies subject to an IPO may not have a long track record and could be difficult to value or calculate a fair price for. IPOs and bond launches are therefore only likely to be a consideration for more diverse, larger portfolios. In many IPOs you will not know the purchase price before you commit to buy and therefore might end up buying at a higher price than you wished. All investments can fall as well as rise in value.
Register now for our IPO email alerts direct to your inbox to make sure you are kept informed of IPOs available online through Hargreaves Lansdown. Remember this is not personal advice – you will need to make your own decision on whether it is right for you to invest. If you have any doubts as to the suitability of an investment for your circumstances you should seek expert advice.