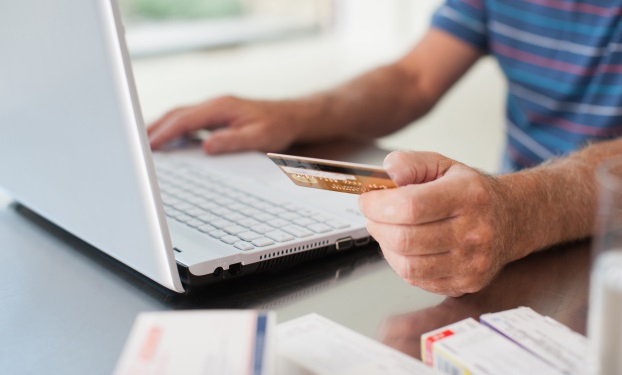 Chris Saint 20 February 2019
No news or research item is a personal recommendation to deal. All investments can fall as well as rise in value so you could get back less than you invest.
Whether you're buying that dream property abroad, or sending smaller amounts to friends and family in far away places, it's common for many of us to make international payments.
A lot of people choose to make their payments through their bank but our research shows it could cost you more than you think.
That's because there can be a big difference in the exchange rate you see in the news (the interbank rate) and the one offered by your bank. The interbank rate is the exchange rate banks and large financial institutions trade with each other and generally isn't available to individuals.
But currency specialists, like the Hargreaves Lansdown Currency Service, offer a rate much closer to the interbank rate, which can save you a lot of money. And it takes just a few minutes to apply for an account.
How much further could your money go?
We check our exchange rates against high street banks every month to make sure you're getting great rates.
The following quotes were obtained from six high street banks on 1 February 2019 for a transfer of £10,000 into euros. Currency markets move constantly, so the rate you'll receive will be different from this example. For a personal quote just call our friendly team on 0117 311 3257 (Mon-Fri, 8am-6pm). We charge a small fee on low value transactions. Find out more about our service and charges.
Average high street bank €11,097
Average fee: £13.39
With Hargreaves Lansdown €11,248
(+€151)
No fee
Watch out for transfer fees
If you're making regular payments, high transfer fees can really make a difference. Let's say you pay £15 for every transfer – if you're making monthly payments for things like living expenses, you'll end up paying £180 a year in transfer fees alone.
Get a tailored service
As well as saving money, you'll get direct access to a dedicated currency specialist and other services that high street banks typically don't offer:
Rate alerts & market orders. Save time and get us to watch the markets for you. If there's a specific rate you're looking to achieve, we'll alert you when it's available. Or you can place orders where we can go one step further and automatically buy your currency, when the rate gets triggered, even if it becomes available in the middle of the night. But remember if the market doesn't move the way you expect you risk your order not being triggered.
Forward contracts. If you don't need your currency immediately, you can fix an exchange rate today for up to two years ahead. You'll know exactly how much your payment will cost, no matter what happens with exchange rates but remember you won't benefit if it subsequently moves in your favour.
Low-cost monthly payments. We'll collect your money each month by direct debit, convert to your chosen currency and send it where you need. This is especially useful for things like overseas mortgage payments or living expenses.
Weekly reports. Stay ahead of the currency markets with weekly reports written by our experts. As well as explaining recent movements, you'll also get a list of things coming up which could move the markets.
Find out more and open an account
This article is not personal advice or a recommendation to buy or sell any of the currencies mentioned.
The Hargreaves Lansdown Currency Service is a trading name of Hargreaves Lansdown Asset Management Limited, which is a wholly owned subsidiary of Hargreaves Lansdown Plc, One College Square South, Anchor Road, Bristol, BS1 5HL. Company Registered in England & Wales No. 1896481. It is authorised by the Financial Conduct Authority (FCA) as a Payment Institution under the Payment Services Regulations 2017. The Firm Reference number is 115248. The marketing of the currency service is not regulated by the FCA. February 2019.