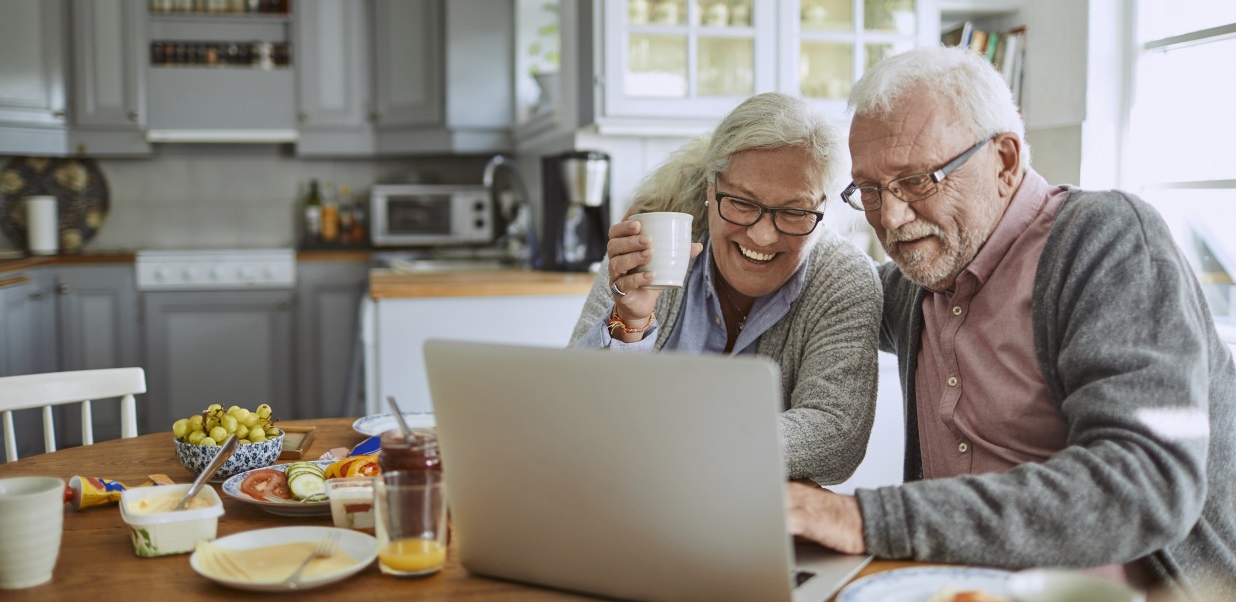 Important notes
This article isn't personal advice. If you're not sure whether an investment is right for you please seek advice. If you choose to invest the value of your investment will rise and fall, so you could get back less than you put in.
Despite drawdown being one of the most flexible ways to manage your pension, some providers might fall short with what they offer.
Others might offer you better value for money, or make managing your plan a great deal easier. Your pension's precious, it's important you find the right provider to meet your needs.
Over 44,000 people have already trusted us with their drawdown pension, making us the UK's largest drawdown provider for people who are happy to make their own investment decisions.
We asked our clients why they transferred to us, and here are some of the reasons they gave*.
Better service

Nobody likes being kept on hold, or having to work out which number to press on a vague switchboard. Wouldn't it be nice to speak to a real person straight away?

Our pension experts are here to offer you help and support 6 days a week. They're always happy to talk through your questions, and there's 'no press one for this, and two for that'. Just real people.

We aim to give the best possible service so managing your pension is easy. And our clients couldn't agree more. Over 94%* of the clients we surveyed, rated our service either very good or excellent. 96% of these clients would also recommend us to their family and friends.

Easy management

In drawdown, you should regularly review your account to make sure you're still on track to achieve your financial goals. To do this, you need to keep an eye on your income and investment performance and make changes when necessary.

Some providers are behind the times. They don't always offer the ability to manage your pension and investments online. In fact, over half the clients we surveyed, transferred to us to have online accessibility and better control over their pension.

By transferring, you can monitor your drawdown account around the clock. You'll have 24-hour online access which allows you to place investment instructions in just a few quick clicks. We also offer an award-winning app so whether you're at the gym, on holiday or still stuck in the office, you can manage your account anytime, anywhere.

More control over investments

Some providers might not let you manage your pension without professional advice. Though it'll be the right route for some, we don't believe in forcing you to take advice if you're comfortable making your own decisions. Our clients are in control of where they invest and have a choice over how hands on they want to be.

You're free to choose your own investments or pick a ready-made portfolio based on your aims and attitude to risk. Of course if you'd like financial advice we have a team of advisers who'll be happy to help. It's up to you.

Take an income whenever you need to

Drawdown was designed to give people flexibility, and let them to access their pension as and when they want to. You might need to top-up your regular payment one month to pay for an unexpected bill, or you might simply want some extra cash to spend as a one-off.

Unlike some providers, we make it easy for you to do just that. You can increase (or decrease) your monthly payments whenever you like, set up annual, bi-annual and quarterly payments or just request one-off withdrawals when you need to. If you don't want to take an income, that's fine too.

With us, it's simple to request an income. You can do it online or over the phone in just a few minutes, whichever you prefer.

Value for money

Some providers have lower management costs than others, but that doesn't always mean good value. We might not be the cheapest out there, but our client testimonies support that what you get for your money is a cut above the rest.

Lots of plans will have administration and adviser charges, as well as transfer, set up and withdrawal costs. It's important to consider the full picture so you can evaluate the total costs involved. Excessive charges will erode your savings over time.

Here are some examples.

| | Other providers | Hargreaves Lansdown |
| --- | --- | --- |
| Separate annual drawdown charges | Up to £342 | No charge |
| Set up fee | Up to £180 | No charge |
| Regular annual payment | Up to £270 | No charge |
| One-off additional payments | Up to £234 | No charge |
| Convert from capped to flexible | Up to £75 | No charge |

Please note, the charges above are distinct charges from different drawdown providers. It's important you look at a service and charges as a whole to see what could work best for you.
What you should check
Before you transfer, contact your current provider and check you won't need to pay high exit fees or lose valuable benefits or guarantees if you were to go ahead.
Most pension transfers are made electronically as cash unless you arrange otherwise. So you'll be out of the market during the transfer. If you decide to transfer investments, where available, you won't be able to make any changes to your holdings until the transfer's complete.
Drawdown requires on-going reviews for the investments you hold and the income you withdraw.
If you receive advice from your current drawdown provider, this will typically stop when you transfer. But we have an award-winning advisory service that can help you find the right HL adviser and type of advice for you.
Need another reason to transfer?
Our clients say that transferring to us is easy. We do the legwork for you and contact your current provider. All you'll need to do is complete some risk questions and an application form.
Find out more on transferring your drawdown account
More about drawdown and the HL SIPP
*(Why did you transfer your drawdown pension? March 2019, 106 survey respondents)
This article is not personal advice. We offer a range of information and support to help you plan your own finances.
We strongly recommend you understand your options and check your chosen option is right for your circumstances. Take advice or guidance if you are at all unsure.
The government provides a free and impartial service to help you understand your retirement options – more on Pension Wise.
We also have an award-winning team of Financial Advisers who can help you achieve your goals. Our flexible approach means you only pay for the advice you need.
Important notes
This article isn't personal advice. If you're not sure whether an investment is right for you please seek advice. If you choose to invest the value of your investment will rise and fall, so you could get back less than you put in.
Daily market update emails
FTSE 100 riser and faller updates
Breaking market news, plus the latest share research, tips and broker comments
Register