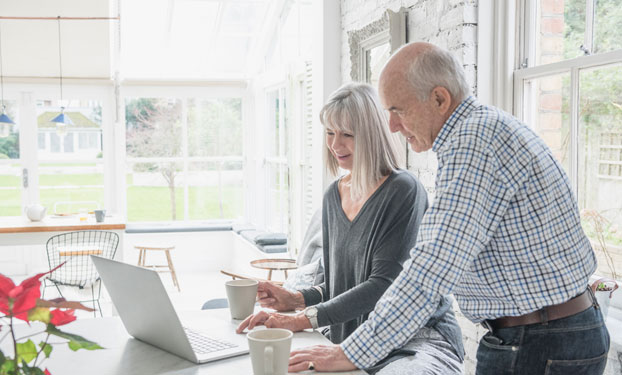 Kate Marshall 15 February 2018
No news or research item is a personal recommendation to deal. All investments can fall as well as rise in value so you could get back less than you invest.
The New Year largely began how the old year ended. Despite an early February stock market shake-up, economic growth has continued and company earnings are rising across most of the world.
Investor confidence crept higher in January, although some remain wary of the UK. Mainly because of the uncertain political outlook and concerns over Brexit.
The ten most popular funds with our SIPP (Self Invested Personal Pension) clients in January are below.
Where did HL's pension clients invest?
This list shows the most popular funds with HL's pension clients last month, but isn't personal advice or a guide on how to invest. You must choose investments based on your own objectives and attitude to risk.
Investment values can fall as well as rise, so there's no guarantee you'll make a profit – you could get back less than you put in. If you're not sure whether an investment is right for you, please ask us for advice.
Listed in alphabetical order.
Lindsell Train Global Equity owns shares in Hargreaves Lansdown plc.
UK experts
The UK has proven less popular than it's been in the past. Confidence in our home market is rising, albeit from a low base. But in our view, investors shouldn't write off their home market so easily.
The UK market is full of variety – from established businesses that pay shareholders a regular dividend, to smaller, higher-risk dynamic companies that aim to grow into tomorrow's market leaders.
Marlborough UK Micro-Cap Growth, for example, invests in some of the UK's smallest companies. The idea is to spot the bright stars of the future and invest in them at a good price before they grow too big and get attention from other investors. There can be a lot of potential for growth, but smaller companies are also prone to failure, so the risks are higher and a long-term outlook is essential.
Asian focus
Asia is filled with a diverse range of economies. Rising wealth and spending, along with the spread of technology, is helping many of these countries grow at a much faster pace than Western economies.
First State Asia Focus was the most popular choice for broad investment to the Asia Pacific region. It offers investors the chance to benefit from Asia's transition to a consumption-led economy.
The management team behind the fund have an exceptional track record investing in higher-risk Asian companies. We think they have the potential to deliver great results over the long term, although there are no guarantees.
For diversified exposure to higher-risk emerging markets, investors favoured JPMorgan Emerging Markets. In addition to emerging Asian countries, such as India and China, this fund also includes areas such as Latin America and Eastern Europe.
The variety means seeking out the best investment opportunities is no easy task, so we believe investors seeking exposure are best placed with highly-experienced managers. In our view, Leon Eidelman and Austin Forey, the fund's managers, fit the bill.
The Jupiter India Fund, which focuses on Indian companies, was also popular. India offers a compelling opportunity for long-term investors looking for growth. The country is well-placed to benefit from rising wealth and ongoing economic reform. Like all emerging markets, investing here carries more risk.
Opportunities overseas
Elsewhere, the Lindsell Train Global Equity Fund typically focuses on larger businesses. Larger companies are highly researched, which makes it harder to spot something worthwhile that other investors might have overlooked. However, the fund has an excellent long-term track record in this area of the market, focusing on companies with superior brands and products that customers want to buy again and again. It's currently biased to developed markets such as the UK, US, and Japan.
Similarly, Fundsmith Equity also invests on a global basis. But focuses on companies that generate a high return on capital. Manager Terry Smith likes companies that are able to recycle their earnings within the business, fuelling future growth potential.
These funds have a high conviction approach holding 25-35 underlying investments. This approach has the potential to perform well, but increases risk. As Lindsell Train Global Equity is an offshore fund investors are not normally entitled to compensation through the UK Financial Services Compensation Scheme.
As the name suggests, Standard Life Global Smaller Companies invests in smaller businesses from all over the world. We like the manager's emphasis on innovative businesses with relatively new products or services and a competitive position they can defend.
For a broader, low-cost tracker fund, investors favoured the Legal & General International Index Trust. This fund aims to track the performance of the FTSE World (ex UK) Index and invests in thousands of companies from developed countries to higher-risk emerging markets.
Funds focusing on specific regions, such as Europe and Japan, were also popular.
Richard Pease invests in companies of all sizes, including higher-risk smaller companies, in the FP CRUX European Special Situations Fund. He likes companies with a niche product or service, which he feels are built to prosper in both good and bad times for the economy, and this strategy has worked well over many years.
Man GLG Japan CoreAlpha is managed by a highly-experienced investor - Stephen Harker. He tends to favour companies that have fallen on hard times, but where he sees a turnaround on the horizon. This allows him to purchase shares at an attractive price, which could rise when the company returns to favour.
If you're considering an investment in any of the mentioned funds please ensure you read the individual Key Investor Information which contains details of the risks involved.
You can buy any of the funds above in our award-winning HL SIPP (Self-Invested Personal Pension).
Most of our clients add money to their SIPP with a debit card, either over the telephone or online.
We've made the process as simple as possible.
Once you've read our terms and conditions (including tariff of charges) and key features, it should take no more than five minutes to start your HL SIPP.
Please remember, all investments can fall in value as well as rise so you could get back less than you invest. You can normally only access the money in your pension from age 55 (57 from 2028). Tax rules can change and the value of any benefits depends on individual circumstances.
This article isn't personal advice. If you're unsure whether an investment is right for you, we can put you in touch with an adviser.
If you have any questions, give our helpdesk a call – 0117 980 9926. We're here Monday to Thursday 8am-7pm, Friday 8am-6pm, and Saturday 9:30am-12:30pm.