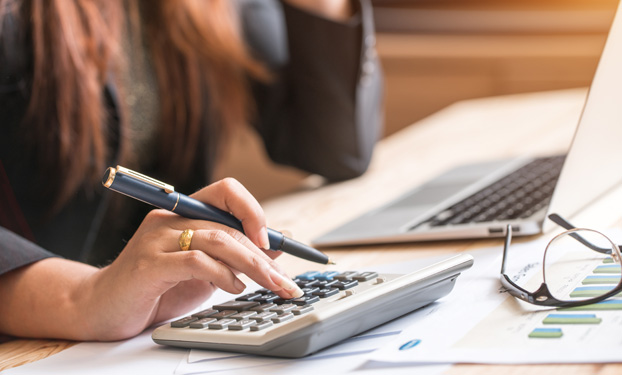 Jonathon Curtis 20 November 2018
No news or research item is a personal recommendation to deal. All investments can fall as well as rise in value so you could get back less than you invest.
JPMorgan Elect is made up of three separate investment trusts, for growth, income or cash
Managed Growth's NAV and share price grew 13.6% and 14.1% respectively
Managed Income's NAV and share price grew 1.3% and 2.9% respectively
JPMorgan Elect is a unique investment trust. It's got three options: Managed Growth, Managed Income and Managed Cash. Investors can switch between the three without paying UK tax on any gains.
Katy Thorneycroft runs Managed Growth and aims for long-term investment gains. She invests in other investments trusts and funds that invest across the globe. These are mainly run by other managers at JPMorgan.
John Baker and Katen Patel run Managed Income and focus on shares in UK companies they think can grow dividends.
The aim of Managed Cash is to look after your money if you want to temporarily move out of either of the other two.
Managed Growth uses derivatives and the other two trusts have the flexibility to use derivatives, which increases risk. Managed Income uses gearing (borrowing to invest) in an attempt to boost returns. The use of gearing also adds risk. Potential investors should refer to the latest annual reports and accounts for details of these risks along with the charging structure.
Managed Growth
How did it perform?
Managed Growth's net asset value (NAV) increased 13.6%, and share price rose 14.1%, compared to 8.1% for its benchmark in the 12 months to 31 August 2018. This isn't a guide to future performance though.
Below we show how the trust's performed over the last five years.
Annual percentage growth
Oct 13 -
Oct 14
Oct 14 -
Oct 15
Oct 15 -
Oct 16
Oct 16 -
Oct 17
Oct 17 -
Oct 18
JPMorgan Elect Managed Growth
3.4%
10.6%
12.9%
18.6%
0.8%
FTSE All-Share/All World ex UK (50:50)
5.3%
3.8%
21.4%
13.7%
1.4%
Past performance is not a guide to the future. Source: Lipper IM to 31/10/2018
Its investments in North America performed well, as the US was the best-performing major stock market over the year. Three of JPMorgan's US funds posted gains of over 20%.
Allianz Technology Trust was the stand out performer, growing 41.5% during the period. Investments in the UK also did well, including the portfolio's largest holding, JPMorgan Claverhouse Investment Trust.
Some investments didn't do so well though. BlackRock Frontiers, which invests in risky less-developed countries, and JPMorgan Chinese both underperformed their benchmarks and lost money over the period.
Through the funds it invests in, the trust invests in some smaller companies. These have greater growth potential than larger companies but are higher risk.
Income of 13.1p per share was paid to investors in the period. This isn't a reliable guide to future income though and dividends are variable.
What's changed?
Thorneycroft reduced investments in Europe and increased them in the US. The latter is currently her favourite region for investing, as it's had strong economic growth and companies are growing their earnings. The trust has less invested in the UK than its benchmark as she thinks Brexit will affect the UK's medium-term prospects.
Manager's outlook
At the moment many investment trusts trade at a discount to their NAV. That means their shares can be bought for less than the value of their underlying investments. Lots of investors see this as a good thing. Some discounts are shrinking though, so Thorneycroft is cautious is about this.
She thinks global growth will continue to be fairly strong, but economic risks have increased. That's because of things like the US-China 'trade war' and increasing US interest rates.
Managed Income
How did it perform?
Managed Income's NAV grew 1.3% and its share price by 2.9% during the year to 31 August 2018. Its benchmark, the FTSE All-Share's return was 4.6%. Up to 1 March 2018, the trust's benchmark was 85% FTSE All-Share and 15% Bloomberg Barclays Capital Global Corporate Bond Index (hedged).
Below we highlight how the trust has performed over the last five years.
Annual percentage growth
Oct 13 -
Oct 14
Oct 14 -
Oct 15
Oct 15 -
Oct 16
Oct 16 -
Oct 17
Oct 17 -
Oct 18
JPMorgan Elect Managed Income
3.5%
8.0%
5.5%
14.3%
-5.1%
FTSE All-Share TR
1.0%
3.0%
12.2%
13.4%
-1.5%
Past performance is not a guide to the future. Source: Lipper IM to 31/10/2018
Equity release company Just Group, cruise ship operator Carnival, and greetings card retailer Card Factory all did poorly during the period. The best-performing company was Games Workshop, whose shares rose over 70% since they were first bought. Shell and BP also did well on the back of oil price rises.
Income of 4.5p per share was 7.1% higher than the previous 12 months. This was helped by higher dividends in the mining and insurance sectors, and special dividends paid by PageGroup, Jupiter Fund Management and Taylor Wimpey. This isn't a reliable guide to income paid in the future.
What's changed?
Baker and Patel made new investments in cinema group Cineworld, construction equipment rental business Ashtead, Georgia-based TBC Bank Group and British Airways-owner IAG. These were funded by the sale of floor coverings distributor Headlam, Jupiter Fund Management and speciality insurance provider Lancashire. Property developer Berkeley was also sold and investment was reduced in BAE Systems, BP, British American Tobacco and Shell.
Manager's outlook
The managers think UK growth will remain subdued and risks will increase due to global trade tensions. They're comforted though by the attractive dividend yields the UK continues to offer. They think UK dividends should hold up well as many UK companies earn most of their money overseas. If the Pound drops in value, this could actually boost dividends although there are no guarantees.
FIND OUT MORE ABOUT JPMORGAN ELECT PLC MANAGED GROWTH INCLUDING CHARGES
JPMORGAN ELECT PLC MANAGED GROWTH KEY INVESTOR INFORMATION
FIND OUT MORE ABOUT JPMORGAN ELECT PLC MANAGED INCOME INCLUDING CHARGES
JPMORGAN ELECT PLC MANAGED INCOME KEY INVESTOR INFORMATION
FIND OUT MORE ABOUT JPMORGAN ELECT PLC MANAGED CASH INCLUDING CHARGES