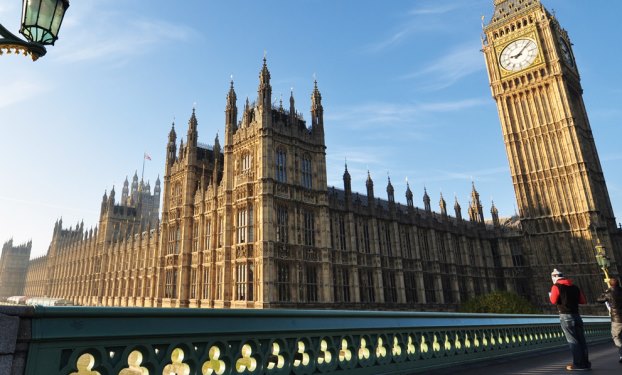 Bruce Pearce 12 July 2019
No news or research item is a personal recommendation to deal. All investments can fall as well as rise in value so you could get back less than you invest.
Last month the Labour Party said it was looking into cutting the inequalities of land ownership. They published a report which confirmed they're looking at inheritance tax reforms as one of a range of possible ways to distribute wealth more equally.
In summary:
The proposals would limit the amount each person could inherit tax efficiently to £125,000, over the course of their lifetime.
This could put a spanner in the works of older family members helping young people onto the property ladder. The Bank of Mum and Dad is currently the eleventh biggest lender in the UK property market.
In 2015-16, 4.2% of estates from UK deaths were liable to IHT.
IHT is already Britain's most hated tax
The thought of these changes might fill parents with horror. Inheritance tax is already Britain's most hated tax, but at least at the moment they can take steps to reduce its impact. They can pass as much of their wealth to younger members of their family throughout their lifetime as they want; and as long as they live for seven years after making the gift, it's not counted as part of their estate for inheritance tax purposes. Tax rules can change and benefits depend on personal circumstances.
The proposals could dramatically reduce the amount of money that people could give their family tax-efficiently.
The current rules on lifetime gifts can encourage people to share the wealth within their family before their death. The earlier they make these gifts the better from an IHT perspective, because the more chance it has of being outside their estate when they die. It means younger people benefit from gifts when they need them most. Labour's proposals could remove this incentive.
The proposal
At the moment there are some annual gift allowances and we all have a nil rate band of £325,000 (plus a residence nil rate band of £150,000 in 2019/20) that we can leave before inheritance tax is due. Married couples can leave one another their allowances so a couple could leave £950,000 before tax.
Under the proposals, this would be replaced with a lifetime allowance on the gifts each person could receive of £125,000. Above the limit, recipients would be taxed at their income tax rate.
It's expected to cost families £9.2 billion a year more than the current system (which is expected to raise £5.3 billion in 2019/20). The report argues that this is a more progressive system, encouraging more wealth equality.
Policies can and do change. The sooner you act the better.
There's no guarantee these proposals will come to fruition. But it goes to show that tax policies can change.
If you're planning to pass on as much of your wealth as possible to your family, don't put it off – get planning as soon as it makes sense for you. This can be a complicated area, so it's one of those times in life when it's worth considering getting financial advice.
Give us a call and we'll first help you understand if you could be affected by IHT. And what you could do to reduce the impact. We promise not to waste your time, or your money.
We'll only recommend you meet a specialist financial adviser if it's right for you. But we're just as likely to simply reassure you or refer you to a solicitor or tax adviser if that's better for you.
If it looks like we can help, we'll book your free initial consultation with a specialist. There's no pressure to take advice, but if you choose to there'll be a charge, which we'll discuss with you. No personal advice will be given during the initial consultation.
This article isn't personal advice. For tax calculations or technical queries please refer to a tax specialist.
Call us: 0117 317 1690 or let us call you.