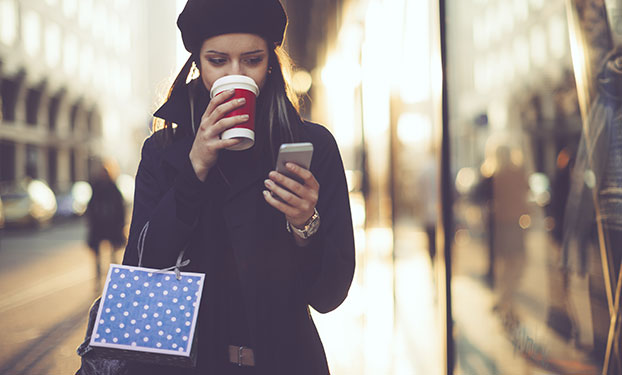 Emma Wall & Jonathon Curtis 7 June 2019
No news or research item is a personal recommendation to deal. All investments can fall as well as rise in value so you could get back less than you invest.
Income investors were dealt a double blow in May, as telecoms giant Vodafone cut its dividend for the first time in nearly 20 years and Royal Mail warned it would be slashing its pay-out from 25p to 15p for the year ahead.
In the last decade income investors have had to contend with several headwinds. The financial crisis saw former dividend stalwarts, the high street banks, cancel their pay-outs. Then came the commodity price slump which saw miners slash their dividends.
But telecoms giant Vodafone continued to pay a reliable dividend throughout, that is until last month when it cut the dividend from €0.15 to €0.09, a decrease of 40%. The board stated that the decision to cut the dividend was to help pay down debt. Despite the cut, the stock still yields more than the average FTSE 100 company.
Royal Mail proved popular with investors when it floated on the stock market in 2013 at 330p. Initial demand pushed up the share price to 455p in the first day of trading. But it has been volatile ever since, and the shares are now trading significantly below the float price. The dividend cut is part of a plan to turn the company's fortunes around, hiking investment in the UK and continuing to focus on international growth.
Reasons to be cheerful
But it's not all bad news for income investors. According to the Janus Henderson Global Dividend Index dividends rose 7.8% in the first three months of 2019, and companies globally are on track to pay out a record $1.43 trillion this year. However it should be remembered all dividends are variable and not a reliable indicator of future income.
The UK continues to be among the leading stock markets for income seekers despite recent headlines, with dividends up 10.5% in the three months to the end of March. This growth was in part due to mining stock BHP Billiton paying a special dividend to shareholders, following the sale of its US shale assets to BP.
Diversify to shelter your income
Vodafone is one of the top 20 largest companies in the UK, meaning it is likely to be found in any passive fund tracking the FTSE 100 – and many active funds using the index as a benchmark. Vodafone makes up more than 3.5% of UK equity income funds from Liontrust, Jupiter, Standard Life, Vanguard, Majedie and JO Hambro.
Royal Mail is less widely held by fund managers. Schroders and UBS have around 1.5% of their income portfolios in the stock.
But while Vodafone and Royal Mail are cutting pay-outs, plenty of UK stocks are holding or even raising theirs, with Janus Henderson recording $20.7 billion in dividends from UK companies in the first three months of this year.
To capture a piece of this pie – and to make sure your portfolio isn't derailed when an individual company cuts their dividend – income investors should consider funds. The basket approach to investing means risk is spread and no one company can drag down your performance.
While a UK equity income fund can spread risk through stock diversification, a global income fund will offer geographical diversification too.
Global companies paid out $263.3 billion in dividends in the first three months of this year, with Asia Pacific companies increasing pay-outs by 14.7% on the previous year and European firms upping their dividends by 9.2%. Read on for one of our top picks in the global equity income sector.
---
Jonathon Curtis
Jacob de Tusch-Lec is a talented fund manager who we rate highly. He's supported by one of the strongest equity income teams in the UK. He likes to invest in different companies compared to what you'd usually see in an equity income fund.
His focus is on both income and growth. That means the fund might yield less than other funds that prioritise income, but there could be more scope to grow dividends and capital over the long term, although there are no guarantees.
We think it's a great option for an income fund that invests outside the UK, and the fund's on the Wealth 50 list of our favourite funds.
The charges are taken from capital which increases the yield but can reduce potential capital growth. The fund can also invest in higher-risk high yield bonds.
This article is not personal advice. Remember all investments and the income they produce can fall as well as rise. You could get back less than you invest.
More about this fund, including charges