Lockdown 2.0 – 4 ways lockdown can give us more, from less
We've learnt a lot from the first lockdown. Here are four ways we can use what we've learnt and get more from less in a second lockdown.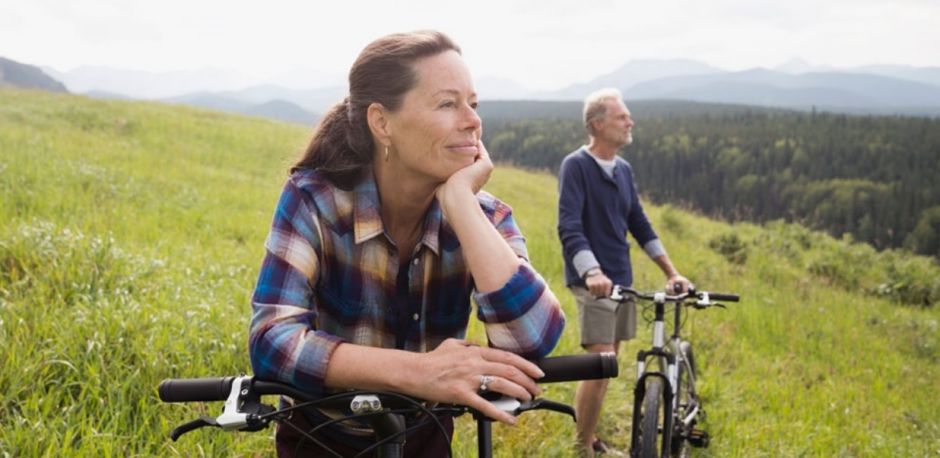 Important notes
This article isn't personal advice. If you're not sure whether an investment is right for you please seek advice. If you choose to invest the value of your investment will rise and fall, so you could get back less than you put in.
As most of us head into our second lockdown, it's hard not to focus on what we lost at the beginning of the year.
For some it's been a job or a home. For others, a family member or a dear friend. There isn't anyone the pandemic hasn't affected.
Although our plans continue to change and normality seems even more distant than before, it's also important to remember the positive changes we've made since the restrictions began.
It's given us more time, and we've spent it wisely

UK adults gained an extra 44 minutes of leisure time on average each day during lockdown. We've also increased how much we do around the house and in the garden by 147%. Bike sales have also soared by over 60%.

It seems we've reassessed our work-life balance. Lots of us spent less time commuting to jobs, and more time being productive in those jobs. We've gained the freedom to wear a suit with slippers. Or listen to the radio while creating presentations.

Importantly, it's also given us more time to look into our financial futures. It's made us act now, rather than wait until later, allowing us to plan for the longer term.

It's allowed us to spend more time with our children. And to be more grateful for teachers, too.

As we continue to get more time at home, why not use some of your spare time to learn more about saving and investing? It could also be a good time to introduce younger ones to saving and the importance of financial education.

After all, it's never too early to start. And never too late to learn.

We've saved harder, and spent smarter

Lots of us have longed for a meal in our favourite restaurant, after months of washing up three meals a day, seven days a week. But on average we've saved £180 per person by not eating out every week.

Lots have focused less on spending more and more on spending smarter. On average we've become more conscious of savings, with 42% of those aged 35-54 having more in cash savings now than they did at the start of the pandemic.

In fact, between March and May, we've saved £57.3 billion.

While it won't be the case for everyone, lots have held onto the purse strings and are in a better position to plan for a more resilient financial future.

We're more focused on our environment

Anyone that has watched Sir David Attenborough's A Life On Our Planet will have been touched by his passion and prompted by what felt like a final warning. His message was simple – we must act now before it's too late.

Councils all over the UK have seen a boom in the amount of recycling heading to waste facilities since March. Recycle Now have said that the UK has become even more environmentally aware since lockdown with nearly 9 out of every 10 households recycling regularly.

And we've seen a noticeable shift in how people are investing too.

Responsible investing has become more and more popular. We've become more ecologically and socially aware, with investors keen to drive good outcomes across wider society.

Committing to reduce your impact on the environment can not only encourage but empower future generations. It also helps to answer the question – what do I want to leave behind?

You can make changes as big or small as you like. From swapping Christmas wrapping to recycled paper and booking 'green' grocery delivery slots, to more long-term financial choices like investing more responsibly. It all adds up.

It's made us more aware of our mortality

The pandemic has reminded us of our own mortality and the fragility of human life, especially for those of us who've lost friends or family.

It's made us focus on the health and longevity of those around us, and forced us to think about what will happen to them when we're gone. So much so, the demand for creating a Will trebled during lockdown.

We'd all rather focus on the things that bring us joy today. But there's comfort, power and control in planning for our financial future and that of our loved ones.

This article isn't personal advice. Make sure you ask for financial advice if you're not sure if a certain action is right for you.
So what now?
The pandemic, as unwelcome as it is, has given us a chance to make long and short-term changes for the better. And not just for ourselves but for our family too. This year might have seen a new home, a new arrival or even a newer better you.
As we head into further restrictions and an uncertain Christmas, we can look back and see the progress we've made through the ambiguity. And despite it, feel a sense of pride and achievement for what we've accomplished.
But if you're not sure where to start in your new journey, or you'd like help meeting your financial goals, you can book a chat with our advisory helpdesk to see if personal advice could be for you.
Help us make our articles easier to read
Take a few minutes to help us improve the fonts we use by giving us your feedback on a sample article.
Editor's choice: our weekly email
Sign up to receive the week's top investment stories from Hargreaves Lansdown
Please correct the following errors before you continue:
Hargreaves Lansdown PLC group companies will usually send you further information by post and/or email about our products and services. If you would prefer not to receive this, please do let us know. We will not sell or trade your personal data.
---
What did you think of this article?
Important notes
This article isn't personal advice. If you're not sure whether an investment is right for you please seek advice. If you choose to invest the value of your investment will rise and fall, so you could get back less than you put in.
Editor's choice – our weekly email
Sign up to receive the week's top investment stories from Hargreaves Lansdown. Including:
Latest comment on economies and markets
Expert investment research
Financial planning tips
Sign up