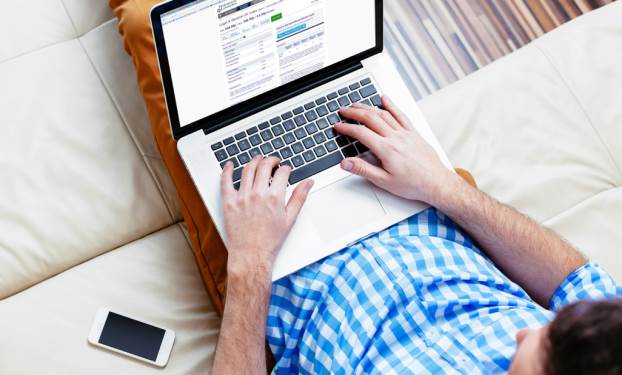 Dominic Rowles 9 August 2019
No news or research item is a personal recommendation to deal. All investments can fall as well as rise in value so you could get back less than you invest.
New Prime Minister Boris Johnson promised to take the UK out of the European Union by Halloween 'come what may' in July. Meanwhile there were fears of a recession in parts of Europe, and the trade war between the US and China rumbled on.
Most major stock markets made money though as low interest rates, which keep borrowing costs low and boost economic growth, look set to continue for longer than expected. It might seem a long time ago after the recent sell off, but the US led the pack with a rise of 4.1% in July. The UK stock market also rose, although smaller companies lost money.
Where did HL clients invest?
The list below shows the most popular funds (by net purchases) with HL investors last month. It isn't personal advice or a guide on how to invest. You should choose investments based on your own objectives and attitude to risk.
Investment values can fall as well as rise, so there's no guarantee you'll make a profit – you could get back less than you put in. Past performance is not a guide to future returns. If you're not sure whether an investment is right for you, please ask us for advice.
Funds are listed in alphabetical order. Lindsell Train Global Equity and LF Lindsell Train UK Equity hold shares in Hargreaves Lansdown plc. The HL Select funds are managed by our sister company Hargreaves Lansdown Fund Managers Ltd.
Below we look at three of July's most popular funds in more detail.
Austin Forey and Leon Eidelman, managers of the JPMorgan Emerging Markets Fund, scour emerging markets to find high-quality companies with excellent long-term growth potential. They like companies with healthy finances and sustainable earnings with the potential to grow year after year. You should remember that emerging markets are higher-risk than more developed ones though.
Investments include shares in Chinese online giants Tencent and Alibaba, Indian financial conglomerate HDFC, and MercadoLibre, Latin America's most popular e-commerce site. Other companies are based in a wide range of countries including Hong Kong, Brazil and South Africa.
The fund's long-term performance speaks for itself. It's grown 143.5%* over the past 10 years, compared with 124.1% for broader emerging markets. Past performance isn't a guide to the future though.
We think JPMorgan Emerging Markets is an excellent choice for a long-term investment. That's why it's on the Wealth 50 list of our favourite funds.
Annual percentage growth
Jul 14 -
Jul 15
Jul 15 -
Jul 16
Jul 16 -
Jul 17
Jul 17 -
Jul 18
Jul 18 -
Jul 19
JPM Emerging Markets
-6.7%
23.1%
25.6%
4.3%
16.1%
FTSE Emerging
-3.1%
16.8%
22.4%
5.7%
7.7%
Past performance is not a guide to the future. Source: *Lipper IM to 31/07/2019
More about this fund, including charges
---
The team behind this fund look for high quality companies run by managers incentivised to focus on the long term success of the business, rather than trying to make short-term gains that don't benefit shareholders over the long run. The team tends to invest in relatively few companies. This means each one can have a significant impact on performance although it's a higher-risk approach.
This fund, like a number of other popular funds last month, has delivered some exceptional performance in recent years, although this is not guaranteed to continue. The high quality companies favoured by the managers have generally been popular amongst investors.
Trends come and go in the investing world, just as they do in everyday life. We're not saying there isn't money to be made investing in these companies, but we do think it's wise to take a diversified approach.
Diversification – make hay while the sun shines but beware the changing seasons
Annual percentage growth
Jul 14 -
Jul 15
Jul 15 -
Jul 16
Jul 16 -
Jul 17
Jul 17 -
Jul 18
Jul 18 -
Jul 19
Baillie Gifford American
24.2%
28.2%
24.4%
34.9%
20.9%
FTSE USA
20.1%
23.4%
17.1%
16.9%
15.7%
Past performance is not a guide to the future. Source: Lipper IM to 31/07/2019
More about this fund, including charges
---
Working out which stock market or currency will perform best over the long term isn't easy, and it's best not to limit your options.
The Legal & General International Index means you don't have to.
It tracks the FTSE World (excluding UK) Index and invests in more than 2,300 companies across the US, Japan, Europe, Asia and higher-risk emerging markets. The annual charge is an exceptionally low 0.08%. Our annual charge of up to 0.45% to hold funds also applies.
The fund's successfully tracked its index since launch in March 2008, losing little value to annual charges. We think it's a great choice to complement a UK-focussed portfolio, or as a first step to investing overseas.
Annual percentage growth
Jul 14 -
Jul 15
Jul 15 -
Jul 16
Jul 16 -
Jul 17
Jul 17 -
Jul 18
Jul 18 -
Jul 19
Legal & General International Index
11.4%
19.2%
18.2%
11.4%
12.3%
FTSE World ex UK
13.1%
19.1%
18.5%
12.6%
11.5%
Past performance is not a guide to the future. Source: Lipper IM to 31/07/2019
More about this fund, including charges